Tis the Season to Be "Mary"
It might be time to put our Martha tendencies aside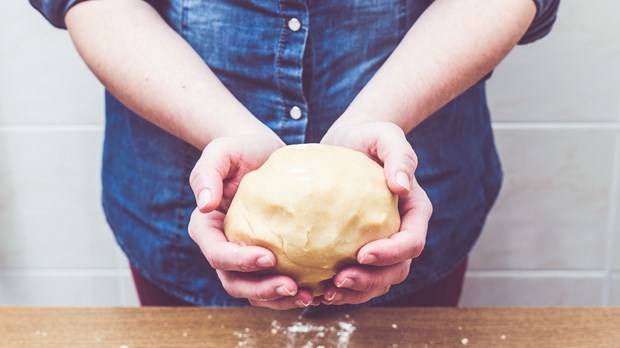 Here's something about Christmas that brings out the "Martha" in me. I enjoy hosting buffets and entertaining guests. I love shopping for gifts and wrapping packages. And, like Martha, I also get frazzled in the process.
Last year, our holiday plans were in full swing when I attended our church's annual Christmas pageant. As I sat in the candlelit sanctuary absentmindedly listening to the peaceful strains of "Silent Night," I wrestled mentally with a list of things to be done. When the congregation stood to sing carols, my lips moved unconsciously to the words while my brain mulled over various menus for our annual Christmas Eve buffet.
As in every Christmas pageant, the usual parade of bathrobe-draped children marched down the center aisle. A pseudo-weary Mary and Joseph shook their heads in dismay as the innkeeper turned them away. Having watched so many similar renditions of the Christmas story, it had become commonplace to me.
Realizing this, I felt a stab of guilt and bowed my head. Father, I prayed, let me see the story through your eyes tonight.
The young girl portraying Mary began to sing a lullaby to the child in her arms. Her voice was so pure, so full of love and awe, that I stared at her, transfixed, my distracted musings forgotten. Suddenly, it was as if the congregation had disappeared&151;as if I had been transported back in time to the actual stable in Bethlehem.
As I listened to her song, wonder and immense gratitude settled upon me. Into my heart God whispered, If ever there was a time to worship me, it's now! This season is about me only, but each year you crowd me out with the inconsequential! Stricken, I recalled the words Jesus spoke to Martha when she grew distracted over her preparations and wanted her sister Mary to help her instead of sitting on the floor listening to him speak: "There is really only one thing worth being concerned about. Mary has discovered it" (Luke 10:42, TLB).
My plans for the holiday were indeed overshadowing the reason for the Christmas holiday. Beautiful, delicious dinners are nice. "Just right" gifts are delightful. But I'm learning that only one thing really matters: while I tend to be more like Martha, at Christmas, 'tis the season to be "Mary!"
-Mayo Mathers is a freelance writer who lives with her family in Oregon.
Read more articles that highlight writing by Christian women at ChristianityToday.com/Women
Tis the Season to Be "Mary"
Read These Next