Unexpected Mentors
Being open to the women in my life who know me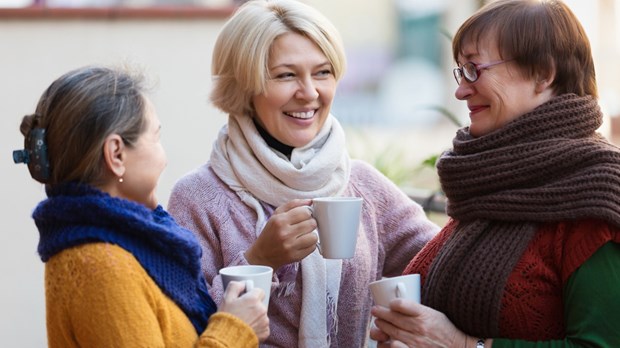 I've never really thought of myself as someone who wants a mentor. I'm pretty self-sufficient. I hold my cards close to my chest, and—for better or worse—it's not in my nature to talk about a problem or decision in-depthly with many others.
"I've never had a mentor," I'd tell friends who would talk about a youth leader who poured into their lives when they were high school or the teacher who guided them through some tough decisions. While I was generally okay with this, sometimes I'd feel a pang of jealousy toward those who had an older woman take a mentoring role in their life.
It wasn't until more recently that I began to see the mentors in my life. Two women come to mind—both of them former bosses. I sat across the table from one of them at a restaurant recently, realizing that it had been nine years ago that we'd first met. She hired me at my college library—a place where I worked for four years. Every so often we get together to catch up, this last time after a too-long hiatus. I left the three-hour dinner feeling so grateful for her. While probably neither she nor I would give her the title of "mentor" over "friend," it struck me that she was indeed a mentor to me and has been for the past nine years. A lot of growing and changing happens during those formative college years, and it nearly overwhelms me to look back and remember her prayers for me, her questions, her investment in my life. Though I was employed by her, I knew that I was more than just a student worker—my personal and spiritual life was cared for. Even now when I don't see her for a long time, she remembers details of my life, encourages me, and speaks truth. I'm humbled to realize that I've had a couple amazing women invest in me, despite my inwardness.
I love this kind of mentoring—it's not something planned or decided ahead of time. It just happens. An organic, natural extension of a person's care and concern for another person. I've found it to be a beautiful, tangible expression of God's commandment to us to love our neighbor as ourselves (). Examples of mentoring are throughout the Bible: Jesus and the disciples, Paul and Timothy, Naomi and Ruth. God values and even modeled the idea of mentorship. Proverbs 13:20 says: "Walk with the wise and become wise; associate with fools and get in trouble." I've come to realize the necessity of older, wiser voices in my life. It is through these relationships that I learn about myself, draw nearer to God, and find encouragement and support.
I'll probably never be the type to seek out a weekly, sit down mentoring relationship with someone. But I will continue to be open to the women in my life who know me, and hope that one day my experiences and wisdom can naturally extend as a mentoring voice to another.
Do you have a mentor in your life? How did that relationship come about? Do you consider yourself a mentor to others?
Read more articles that highlight writing by Christian women at ChristianityToday.com/Women
Unexpected Mentors
Read These Next