Kicking Hospitality Out of the Kitchen
Is it really about the "home arts" or something deeper?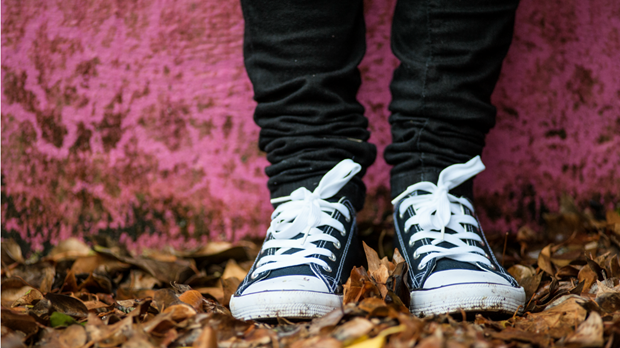 Image: GABRIEL 12 / SHUTTERSTOCK
I once attended a women's Bible study about hospitality. We discussed how to create nice centerpieces for our dining room tables; we got ideas for finding color-coordinated napkins at good sale prices; we learned the importance of planning and preparing a nice meal; we got tips about keeping a clean house.
I left that night feeling like I must be from another planet.
I'm a self-confessed messy—my home is hardly ever company-ready. And though I do highly value what I call the "home arts" (baking, gardening, and so on), I couldn't help feeling like it was quite a dangerous assumption to equate these arts with hospitality. Were cute centerpieces really what Jesus and the biblical writers had in mind when they spoke and wrote about this important Christian practice?
Providing a really great dinner for friends is certainly a wonderful thing to do and can be part of our practice of hospitality. But the truth is that hospitality is more about our spiritual posture than about how well we arrange our physical surroundings.
The English word hospitality shares its root with hospital—in this sense, when we offer hospitality to others, we're in some way giving valuable care and meeting significant needs. The New Testament word for hospitality challenges our assumptions even more deeply; it's philoxenia, which means showing brotherly love (phileo) to strangers (xenia). It's that xenia part that's scary! If we limit our understanding of hospitality to caring for "safe" people like family and friends, we're missing Scripture's challenge to us: like the Good Samaritan, we are to provide care for those we don't know. We are to concretely extend love and welcome to those who may be smelly or scary or just plain weird. What we often associate with June Cleaver, Rachel Ray, or Martha Stewart is better epitomized by Mother Teresa and those like her whose profound love welcomed in the diseased, the starving, the dying, the stranger.
When we really look into the Bible's challenge to show hospitality, we discover that the tame, safe discipline we've relegated to the kitchen turns out to be one of the scariest of all. Hospitality challenges the very core of who we are and what we're willing to do for God.
We each may express hospitality in different ways based on our God-given personalities, but my hope is that we each take on the challenge. From messies to gifted homemakers, from introverts to extroverts, we each can offer the love of Christ to those in need of care.
When has God used another's hospitality to minister to you? Who is God asking you to open
your life to?
Read more articles that highlight writing by Christian women at ChristianityToday.com/Women
Kicking Hospitality Out of the Kitchen
Read These Next