The Challenging Journey for Stepfamilies
How to avoid divorce as you learn to blend your family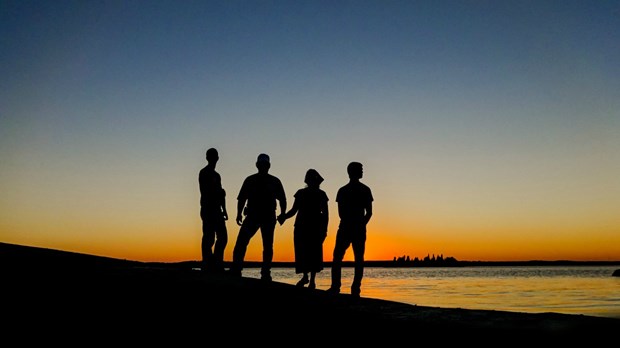 Image: RACHELH/STOCKNAP.IO
Happily ever after. It doesn't sound like too much to ask for. But there is a significant gap between those who seek and those who find. A quick look at marriage in America reveals that nearly half of all marriages don't survive, let alone become safe, supportive, and loving relationships. An additional 25 percent of all marriages that don't end in divorce are dissatisfying—unhappily ever after. Certainly these couples didn't marry with the expectation of divorce or distress. So what went wrong? And more to the point, what will keep you and your spouse from crashing and burning beside them?
In general, remarriages (where one or both partners have been married before) with or without children have a 60 percent or greater chance of divorce. Specifically, second marriages have a 60 percent divorce rate and third marriages a 73 percent chance of divorce (U.S. Census Bureau). Remarried couples who bring children to the wedding have an even greater risk of divorce; to be specific, they have a 50 percent greater chance of divorce than remarried couples without children (E. M. Hetherington and J. Kelly, For Better or for Worse: Divorce Reconsidered). As it turns out, happily ever after is tougher to achieve in remarriage, even more difficult when one of you brings children to the marriage, and especially challenging when you both do. That's why we conducted this specific study on remarriage and why we wrote this book—to help you beat the odds and break the cycle of divorce for you and your children. Before you get too discouraged, know that the qualities of successful remarried and stepfamily couples are identifiable—and you can learn them and use them in your marriage.
Every journey will have a few surprises along the way. If you've ever experienced an airline delay or cancellation, you know exactly what we mean. If bad weather rolls in or your plane is missing a wind-shield wiper, you're stuck in Timbuktu for the night. But the difference between people who become overly stressed by unforeseen circumstances and those who thrive in them is the ability to adapt. Such persons are able to discern what they cannot change from what they can control and then make the appropriate adjustments. Others, however, get plowed over by the out-of-control circumstances and fall apart. No doubt you've seen people scream at an airline ticket agent because their flight had been cancelled due to inclement weather. The agent couldn't be held responsible, but he or she nevertheless ended up the target of someone's frustration.
Similarly, the remarriage journey has plenty of surprises along the way. Indeed, if all of your marital and stepfamily expectations came about just as you dreamed, there wouldn't be any "delays" or "cancellations." Your marriage and family would come together just fine, and without much work on your part. But the reality of remarriage is that life in a stepfamily is much more difficult than most couples anticipate. The unique challenges of being a stepcouple work against marital success, and only those who intentionally work to overcome them find the rewards they dreamed of before walking down the aisle.
Stepcouples: Remarried With Children
Stepcouple is the word we use to describe a couple whose marriage was preceded by the birth of at least one child to at least one of the partners (in a previous relationship). The term stepcouple also accurately communicates our conviction that marriage in a stepfamily cannot be enhanced without consideration of the entire stepfamily system. One cannot compartmentalize the couple's relationship as if it exists in a vacuum. In other words, the health of the couple's relationship is interdependent with the health of the stepfamily. Each greatly impacts the other.
Tim, a stepfather of three, said, "The only problem is that I discovered this truth too late. We have been having problems for some time now, mostly about her kids." Tim felt that the conflicts between him and his wife over one particular child led to a divorce that he couldn't prevent. "I guess I got whooped by a nine-year-old," he said. Children—and the other unique aspects of stepfamily life—have everything to do with the success of your marriage.
The average stepfamily has many people in the extended family system, and each person is required to manage a multitude of relationships. Because of this, Drs. John and Emily Visher, founders of the Stepfamily Association of America, joked for many years that stepfamilies don't have a family tree—they have a family forest! Stepcouples can easily get lost in the stepfamily forest. Before marriage, pre-stepfamily couples are often very intentional about their relationship and may spend a great deal of time together without the children. But once the wedding takes place and real life sets in, many stepcouples get lost in a sea of activities, child-rearing responsibilities, divided loyalties, and relational concerns.
Our study validated what we have believed for some time. A couple's previous marriages (or relationships) and the presence of stepchildren have a significant impact on the long-term viability of the re-marriage, but the full weight of this impact doesn't show up until after the wedding. Before the wedding, matters related to ex-spouses and stepparenting had limited impact on the couple's level of satisfaction with each other. However, after the wedding, stepfamily issues rose significantly in their impact on couple satisfaction. This finding is very important because it points out how marriage in a stepfamily is different.
In a first marriage, the couple's relationship forms the basis for family stability; it becomes the foundation of the home. Furthermore, the health of the marriage supports and facilitates the parent-child relationships that follow. However, in stepfamilies, the complexities of stepfamily living dramatically impact the couple just as the couple impacts how stepfamily matters are handled. For example, the stepparent-stepchild relationship(s) can determine the success of the couple; so can how a former spouse (and even their new spouse) interacts with the new family or how children adjust to their parent's remarriage. All of these dynamics greatly influence the stepcouple's stability and overall happiness. In short, remarriage is not just about the couple; it is also about their past and their children's present. These stepfamily factors create stress in the home, which in turn "thickens the blood" of biological family members. Ultimately, this creates distress and distance in a couple's relationship.
Working Smarter as a Couple
In the book The Smart Stepfamily: Seven Steps to a Healthy Family, Ron points out that most stepcouples work hard at bringing together the members of their home. However, due to misguided assumptions about how to best make this happen, most stepcouples find themselves working hard, harder, and harder at bringing their family together, but often inadvertently in the wrong manner. The trick to building a successful stepfamily is not working harder, it's working smarter!
"It shouldn't have to be this much work," said Frank. "If your kids and I can't get along naturally, then maybe we shouldn't have gotten together in the first place." What this well-intentioned stepfather didn't realize is that integrating a stepfamily is indeed hard work. To expect otherwise is unrealistic. In fact, what is "natural" in a stepfamily is for new relationships to be undefined and strained from time to time. Frank's expectation for quick family harmony led him to make pressuring remarks to his wife like the one quoted above. Instead of pressuring expectations, he and she would be much better off learning smarter ways of building harmony.
"So Where's the Honeymoon?"
When presenting seminars for couples in stepfamilies, Ron often jokes with his audience that for step-couples, the honeymoon comes at the end of the journey, not at the beginning. The fantasy of marital peace and harmony that leads couples to the altar usually doesn't become reality for seven or more years for most stepcouples (Patricia Paternow, Becoming a Stepfamily: Patterns of Development in Remarried Families). (Some lucky couples with small children may discover the honeymoon within a few years.) Until then, it is hard work and determination—one step at a time—that finally pays off in a "honeymoon" experience. One stepmom, Mary, tells of her introduction to stepfamily reality. An accomplished child-and-adolescent therapist, this intelligent woman was certain that becoming a step-mother of four teenage sons was within her abilities. After all, she specialized in connecting with kids and understood their common teenage struggles and immature behavior. But she wasn't prepared for her own emotional reactions to these behaviors when they became a part of her life. After a wonderful wedding and weeklong honeymoon with her husband in Hawaii, Mary returned home to discover all four boys rollerblading inside the house on her hardwood floors. Welcome home and welcome to real life! As you can tell, they had a few things to work through before the family could experience a true honeymoon.
Press On!
While on a recent flight to Chicago, the pilot of my (Ron's) airplane came on the loudspeaker to caution the passengers: "As you can tell, we're experiencing some turbulence," he said. "We've turned on the Fasten Seat Belt sign for your protection, and we want you to know that if you get out of your seat and break your arm, it's on your nickel." While the passengers didn't appreciate his tone, we did value the caution. Anyone trying to build a marriage in a stepfamily should heed these words of caution: "Buckle your seat belts and remain seated. The ride ahead may be bumpy for a while, but it will smooth out as you go. Press on, and don't jump out of the plane!"
Where are you NOW? (Identify and Discuss Your Results)
a. Make a list of everyone in your "stepfamily forest." Be sure to include ex-spouses and members of the other households, i.e., anyone who has relational influence with you or your children (adult and minor children included).
b. Which relationships are difficult to manage? Which ones are assets to your marriage?
c. If married, share with each other how you think your marriage has changed since the wedding. How is life more complicated than you anticipated? How have stepfamily matters increased or decreased your couple satisfaction?
d. For those not yet married, what is your reaction to learning that couple satisfaction is more influenced by stepfamily matters after the wedding than it typically is before the wedding?
Where would you like to be? (Discuss Issues)
a. What strengths do you not possess right now? Don't try to resolve any issues yet, but envision how your relationship might look once this aspect is stronger.
b. In what ways do you feel overwhelmed when you think about what could be improved in your relationship?
How do you get there? (Develop Your Action Plan)
a. Continue to build on the strengths that you identified in chapter 2—keep doing the positive things you are doing well.
b. Develop your action plan: What might be a first step toward making your vision for a better relationship a reality? Decide what the first step for each of you might be and begin living it out very intentionally. Don't worry if it feels phony or contrived; just take the first step toward change and evaluate the results later.
c. Revisit your plan: In another week or so, set a time to review your progress.
d. What is your plan to get educated regarding stepfamily development?
Want to learn more about stepfamily living? We highly recommend you read Ron's book The Smart Stepfamily: Seven Steps to a Healthy Family and check out the DVD series, available at SmartStep-families.com.
Remember, the goal is to turn your stumbling blocks (issues) into stepping-stones (strengths).
Excerpted from The Remarriage Checkup: Tools to Help Your Marriage Last a Lifetime by Ron L. Deal and David H. Olson. Copyright © 2010 (ISBN 9780764208539). Published by Bethany House, a division of Baker Publishing Group. Used by permission. Unauthorized duplication prohibited.
Read more articles that highlight writing by Christian women at ChristianityToday.com/Women
The Challenging Journey for Stepfamilies
Read These Next