Facing Critics, Discouragement, and Failure in Ministry
Tips to overcome three major challenges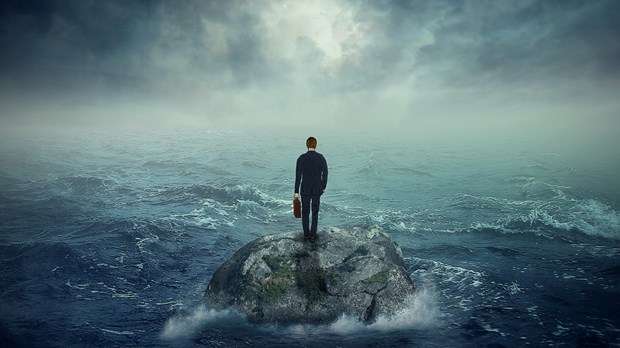 If you work in ministry, you may have had some dark nights of the soul when you're tempted to quit. I've been there, but have learned that some of the best growth opportunities can come when you face critics, discouragement, and failure head-on. These three things usually make me want to throw up my hands and walk away, but I've also learned this is exactly what Satan wants. Instead of throwing in the towel, I'm learning to recognize these three challenges for what they are: great opportunities to grow.
Facing critics
Let's face it, if you're in ministry, you're going to get picked on. The question isn't if you will face criticism, it's how will you respond? I have a friend who responds by doing a "laundry sort:" She sorts through the criticism to find something positive ("That was a good idea, but…"), then files it in her encouragement pile to savor later. She then examines the criticism for what she needs to work on, and puts it in a "learning pile" ("You should have been more prepared"). She then honestly looks at the criticism to see if there is any part of it that was cruel or thoughtless ("That was stupid of you," etc.), and she gleefully throws it in the discard pile to never think about again. Just like those old worn out nightgowns that need to be thrown away, she doesn't waste time ruminating on hurtful comments that only bring pain. How wise!
Discouragement
Every area of ministry is going to have its discouraging moments. Chances are you took the opportunity because you wanted to make a difference, and you felt called to do so. Satan will try at every turn to make you feel like what you are doing doesn't matter, but just because it's hard doesn't mean you should quit. If you feel discouraged, it's a great time to remind yourself how God feels about you. In Zephaniah 3:17, God tells us he delights in us and rejoices over us with singing. Sometimes after a really hard day in ministry, I get in my car and I feel like beating myself up, but I'm learning instead to give God a chance to speak to my heart when I pose him this question: God, I don't feel so good about this day, but what do you think?
Failure
I always want to always make the right choice and the best decision, but I'm human, and so are you. I hate failure and it usually makes me want to quit or give up, but this isn't what God wants. Mistakes truly are opportunities to learn and grow. It's never fun or easy, but it's the best choice when I admit: I messed up. Now how will I learn and grow from it?
Subscribe to TCW at this link, and sign up for our e-newsletter to become part of a community of women striving to love God and live fearlessly in the grit of everyday life.
Read more articles that highlight writing by Christian women at ChristianityToday.com/Women
Facing Critics, Discouragement, and Failure in Ministry
Read These Next