A Single Advantage
How Christian women can view singleness as an opportunity, not an obstacle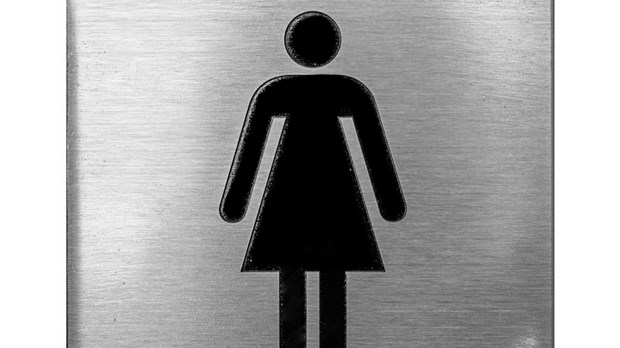 I believe when it comes to work and marriage, we are at a unique moment for women in the West. As a single, working woman, I can say we find ourselves facing two truths: First, women have more opportunities to pursue work and a vocation outside the home than ever before. The Industrial Revolution, the acceptance of women into higher education, the waves of women's rights movements of the past century, and the birth control pill have all ushered women into mainstream society in unprecedented ways.
Second, more people in the West are unmarried than ever before. We all have heard the statistics: According to 2012 Census data, about 44 percent of all Americans over age 18 are single, either never been married, divorced, or widowed. This is up from about 33 percent in 1960. So a half-century ago, one of three people were unmarried. Now it's closer to one out of two.
Of course, these two truths—about work and marriage—play out in Christian circles as well. The Census Bureau has not specifically polled U.S. Christians, so let me offer my own anecdotal observations. I'm seeing more Christian women assume positions of leadership and influence in the public square, as business professionals, nonprofit CEOs, academics, and artists. And I am also seeing a lot of Christian women stay unmarried into their 30s and beyond.
What do these trends have to do with the topic of women and calling? The truth is that for much of Western history, Christian women had a ready-made calling: to oversee their households, and to love others as wives, mothers, and caretakers. We don't know whether they were fulfilled or felt called to this work; even "fulfillment" and "personal calling" are relatively new ideas.
Before marriage and family, there is Christ's call upon our lives.
But I believe our unique cultural moment gives single Christian women a way to think differently about their singleness. To see singleness for a time, or for life, as what allows them to invest deeply into their kingdom work with the time and energy available to them. Jesus and Paul, we know, spoke highly of the gift of singleness, as a chance to devote greater and undistracted attention to their ministry. As more Christian women are both working full-time, and staying single for longer periods than expected, or for life, they will need a positive theology of work.
Before marriage and family, there is Christ's call upon our lives. This is wildly freeing news for all of us. Our lives do not begin the day we get married. Our lives begin the day God ushers us into his kingdom through Christ and invites us to participate in kingdom work.
Of course, all of us here, married or single, know this. We know intellectually that our marital status and number of children and even title at work are not the most important markers. Who we are in Christ is the most foundation upon which all other identities and callings rest. And yet as I've read and watched the church grapple with the increasing number of single people in its midst, I don't know that it has always offer single Christians, especially women, this freeing news.
Single Women: Left in the Lurch at Church
In 2009, two Christian women, single and in their 30s, wrote the book Singled Out in part to recover a positive theology for single women. Christine Colon and Bonnie Field found that in church cultures, experts were telling them that, quote, "we weren't fully adults until we were married, that we couldn't fully participate in the church until we were married . . . or that we were sinful for not following our God-given duties as wives and mothers." They wrote their book in part to reclaim a positive view of celibacy, a word they prefer over singleness, since the latter tends to define a person by what she doesn't have.
They were, in part, reacting to strands of American Christianity that explicitly teach that women are created primarily to be wives and mothers at home. Regarding her 8-week study titled True Woman 101: Divine Design, one of the authors said in a radio interview:
You may have a job where you earn more money than your husband, and it may be practical for you to go out and earn the money and for him to stay home. But there's something in terms of identity that you're going against when you do that. God created men to draw their identity from work. . . . God created women to draw identity from relationships and networking . . . Women have a unique and specific responsibility for the home in a way that men do not have.
Now, we might agree that generally women are more relational than men, and that many men do draw their identity from work. But I think messages like these, explicit and implicit, leave single women in the lurch. They seem to imply that Christian women are neither without marriage and family. And that the work single women may be doing is not their real calling, is not the best work. Messages like these fail to account for women who don't follow the womanhood script for many reasons—because they can't have children, or are widows and need to work, and who are single not of their own choosing.
I doubt most pastors and other church leaders explicitly tell single women to spend all their waking time trying to find a spouse. But many evangelical churches are, at least outside city centers, oriented around marriage and family. And many have been slow to tell single women that the ministry and professional work they are doing now matters just as much as what they might do as wives and mothers down the road. I don't think the church really knows what to do with single women.
Over the past 10 or 20 years, a wonderful shift has occurred in evangelical churches to affirm and dignify non-ministry work being done by laypeople. This was one of the major themes of This Is Our City, a three-year storytelling project at Christianity Today that I had the honor to work on starting in 2010. My teammates and I traveled to six U.S. cities to find stories of Christians working in the public square to bring comprehensive flourishing to their communities. There I met women like Portland's Stacy Bellavia, who has helped create laws that make it harder to traffic children; women like Katie Nienow, the cofounded a tech startup in Silicon Valley that creates wealth among the poor; women like Erin Layton, an actress in New York who recently performed in a one-woman show about the plight of Irish laundry workers. Not one of these women is married. And there are a number of you here today who are doing excellent, creative, innovative kingdom work—and your marital status has not hindered you from doing so.
I believe women who are for whatever reason unmarried would be strengthened in the work they have been given to do, either for this season of singleness or for life, if local churches and ministries more publicly and readily affirmed and honored them. I think they would start to feel less like an anomaly and more like a crucial member of the body of Christ.
Facing Unmet Desires
We Christians believe we are headed toward a kingdom where no one, male or female, will be married or have children. All single Christians bear witness to this truth. And yet this truth doesn't necessarily lessen the desire for marriage and family in this life.
Don't get me wrong: I really like my job. I'm grateful to leave work many days with a sense of having spent my day doing what God has equipped me to do, and serving his people in the process. Yet most days I come home to an empty apartment. I have wondered before God if this good desire for marriage will be realized—and when that might be, and how to trust God with my life and future while facing an unmet desire.
But in this gap between what is and what is desired, I hope that other single Christian women and I are freed to live as complete persons now. That we will make the most of the time given us to undertake kingdom work perhaps only we can do. That each day is a gift to be stewarded. I don't want to spend my days waiting for a real calling to start. I want it to start now, as it started in a spiritual sense the day that I accepted Christ as a 13-year-old at the Geoff Moore and the Distance Concert. I want to make the most of the time I've been given.
When I look ahead to the next decade of my life, wondering what it will bring, I think I will enter it knowing a few more things than I did a decade ago, at age 19. I still love Jesus, learning, and boys. But now I'm ready to say, as Mary Oliver said, in her poem "When Death Comes":

When it's over, I don't want to wonder
if I have made of my life something particular, and real.
I don't want to find myself sighing and frightened,
or full of argument.
I don't want to end up simply having visited this world.
Thank you.
Katelyn Beaty is managing editor at Christianity Today, and founding editor of CT's women's blog, her.meneutics. This article is a transcription of Katelyn's talk titled "A Single Advantage" delivered at the Q: Women & Calling Conference in November 2013. Follow her on Twitter at @katelynbeaty.
Read more articles that highlight writing by Christian women at ChristianityToday.com/Women
A Single Advantage
Read These Next