4 Signs It's Time to Leave Your Ministry Behind
It's miserable to keep doing ministry that's not a good fit for you—here's how to know when it's time to move on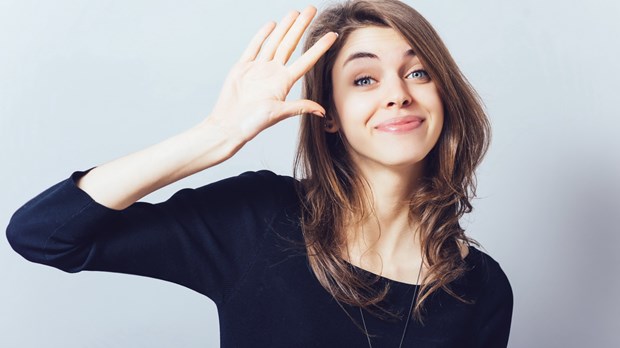 It's miserable to keep doing ministry that's not a good fit for you. For conscientious people who serve out of compassion and calling, when you have a sense of duty, you know the church needs you, and you really want to help, how do you know when it's time to move on?
Through 30 years of ministry, both in staff positions and volunteer roles, I've faced this question several times in my life: Should I stay in this position even though it has become increasingly harder to make myself show up? Do I stay in this ministry opportunity even through frustration and lack of clarity? I've learned to look for these four things to help me know when to make a change:
1. You've lost your passion. You can fill a spot in ministry without passion for a season, but you usually won't last long. In my life, I've tried to serve in areas that stirred my heart, like children's or women's ministry, because I felt called to make a difference. But when I realize I no longer have the passion that caused me to start in the first place, I know something is going on in my heart. Could God be moving me out of the way so someone else can fill my shoes with a fresh vision and passion? Is God calling me to another area of ministry? These are great questions to ask with some heartfelt soul searching. Could it also be that God is not calling me out, but is wooing me to spend more time with him so he can renew my passion? It's wise to spend some time talking to God about what he might be trying to tell you.
2. Your attitude is going south. If you find your attitude is continually negative about the area where you serve, it might be time to make a change. Here's a great question to ask: is it the area where I'm serving that's causing me to feel negative, or do I have an attitude problem? It's discouraging (and a serious wake up call) to find that you left an opportunity and took the problem with you to your next opportunity. One thing is certain: God doesn't call any of us to stay in a ministry area to poison the environment with criticism or negativity.
3. Your spouse speaks up. I wish I would've paid more attention to this earlier in my ministry career. Is my area of service causing resentment between me and my husband? My husband Geoff has been keenly discerning when it comes to sensing if what I'm doing is not a good match for my temperament, skills, and passions, even when I wasn't. I've learned that if your husband or kids are sending you warning signals, you should listen.
4. Your wise mentor tells you it's time. As I write this, I'm sincerely hoping you have one. There have been many times in my life when my mentors have spoken candidly into my life, and I am thankful. I once had a conversation with a mentor who said, "Sherry, why are you serving in that role if it makes you so sad and frustrated?" That's a great question—your area of ministry should bring you a sense of fulfillment and joy, at least some of the time. What are your words or attitude conveying to others about your ministry role? Are they picking up on things you are not? Invite the wise people in your life to speak into you, then have the wisdom to listen.
Subscribe to TCW at this link, and sign up for our e-newsletter to become part of a community of women striving to love God and live fearlessly in the grit of everyday life.
Read more articles that highlight writing by Christian women at ChristianityToday.com/Women
4 Signs It's Time to Leave Your Ministry Behind
Read These Next