John 10:10
Jesus came to give us life.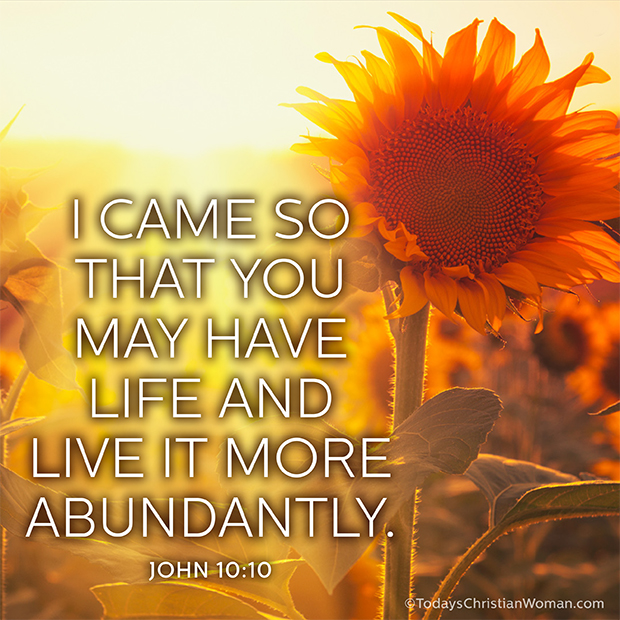 Subscribe to TCW at this link, and sign up for our free e-newsletter to become part of a community of women striving to love God and live fearlessly in the grit of everyday life. Sign up for our Encouraging Words newsletter at this link for daily Bible verses and inspiration.
Read These Next
Dare to Be Happy

Many of us wrongly believe that we have to choose between happiness or Jesus.