Consider It All Loss
Let's center our lives on Jesus, no matter the cost.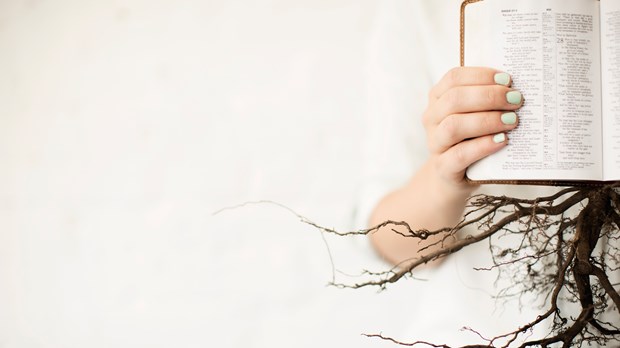 Image: PRIXEL CREATIVE / LIGHTSTOCK
What does it mean to live with Christ at the center of our lives? To have him at the core of all that we are, all that we do, all that we believe? It often means being willing to lose a few things.
Paul knew about this sort of costly loss, and he powerfully explored it in Philippians 3:1–14. In his Jewish culture at that time, Paul had been in a position of spiritual and ethnic superiority. He was a Pharisee (a keeper of the law, a position of honor) and had an impressive Jewish pedigree. He had even persecuted Christians (verses 5–6). He had a heritage and legacy that would be envied by others. If anyone could have "confidence in the flesh" (verse 3, ESV), Paul could! Yet Paul urged the Philippian Christians—and us—to "put no confidence in the flesh."
What is it that we place our confidence in? What are some things that we might boast in? What might we consider too great or too important to ever give up in order to truly live for Christ?
For some of us it could be money. Money has a way of making us feel secure. The allure of riches and all the comfort that can come with money make it hard to give up. That was certainly the case for the rich young man (Mark 10:17–27). We know the story—he saw the Lord, he desired to follow him, but when the choice had to be made, he wouldn't give up all he had for Jesus.
For some of us, it may be a relationship or a job. Or maybe it's the thought of facing your family with the news that you are a Christian—and the high cost that would have in your life. Whatever it is for you, there's always a temptation for each of us to place something above our Lord.
Paul doesn't share all of his reasons for confidence in the flesh in order to boast about himself. No, he shares it so that we might know how worthy Jesus truly is. Paul counted all of it—his Jewish pedigree and social status—as loss, as "rubbish" compared to the worth of knowing Christ (verse 8). For the sake of Christ, Paul truly lost it all—eventually even dying for his faith.
Paul's sacrifice, suffering, and loss were all so that he might "gain Christ and be found in him" (verses 8–9). Paul knew he was found in Christ because of Christ—not because of his own righteousness or the law. Paul wrote that "by any means possible"—essentially that he was willing to go through whatever it took—he desired to be with his Savior forever (verse 11).
When life distracts us, when temptations compete for our attention, we need to re-center all we are on Jesus. By any means possible, regardless of the cost, Jesus ought to be our true focus in life. As Paul reminds us, Jesus is worth all loss, all sacrifice, and all suffering. Jesus is worth it because he is the God-man who sacrificed himself for us. We can love God only and always because God first loved us and sent his Son to die for us (1 John 4:19; John 3:16).
We must also resolve to know, as Paul knew, that to abide in Christ and to give everything up for him is not what saves us. Our works or our good deeds, even our sacrifices for Christ, do not save us; it is by grace that we are saved through faith, and this is the work of the Lord and his grace (Ephesians 2:8–10). Our sacrifices for the sake of Christ are not to somehow gain favor before the Lord; rather, these losses are meant to show the surpassing worth of Jesus.
Like Paul, we want to "press on" in faith (Philippians 3:12) knowing that nothing can or will separate us from the love of God in Christ Jesus (Romans 8:38–39).
Yet in our culture, we may at times be faced with this question: Is Jesus worth the trouble? Is Jesus more important than our reputation? Are we willing to sacrifice and suffer for our Lord?
Let's ask the Lord to help us say yes.
Paul knew he wasn't able to do anything apart from Christ, and neither are we. We need Christ to help us follow Christ. As you seek to live with him at your center, as you face loss and sacrifice in order to put Jesus first, ask him to help. Ask Jesus to give you the strength to endure, whatever the cost, knowing that one day you'll enjoy the reward of being with him for eternity.
Read more articles that highlight writing by Christian women at ChristianityToday.com/Women
Consider It All Loss
Read These Next