The Top 10 Most Popular Marriage Articles of 2015: Infidelity, True Love, and More
Here's the best of TCW's marriage + sex section.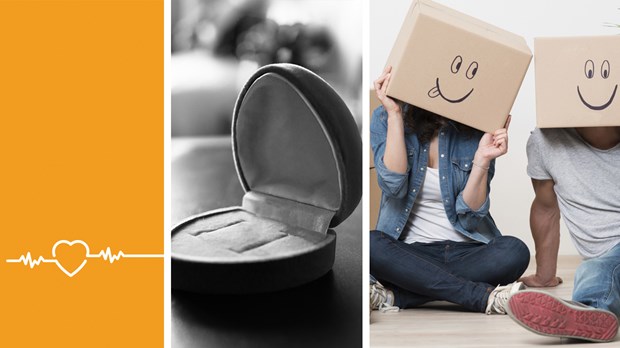 Every year we assess our site's pageviews to see which topics resonate most with TCW readers, and marriage and sex are two areas that are always popular. From articles on difficulties or divorce to identity and priorities in marriage, here are our most popular articles from 2015. Enjoy!
Our Top 10 Most Popular Marriage Articles
1. "When You're Attracted to Someone Who Isn't Your Spouse" by Juli Slattery
2. "What Divorce Taught Me About True Love" by Lori Emery
3. "Your Husband Can't Make You Happy" by Sheila Wray Gregoire
4. "How 21 Days Changed My Marriage" by Ruth Bell Olsson
5. "Is There an 'I' in Wife?" by Ashley Grace Emmert
6. "How to Prioritize Your Husband" by Hannah Nitz
7. "The New Face of Infidelity" by Corrie Cutrer
8. "A Newlywed's Grief" by Maggie Johnson
9. "You Can't Change Your Spouse" by Dorothy Greco
10. "The Hidden Problem of Domestic Violence" by Christina Fox
Our Top 5 Resources on Marriage
1. "Your Guide to Sexual Satisfaction"
Popular culture's resounding message about sex says "do what feels good." But how can we move past making pleasure our goal and instead seek a more intimate connection with our spouse? Explore how a relationship with the One who created sex, and a full understanding of his purposes for sex, make sexual union hold deeper meaning and, therefore, offer deeper pleasure.
This resource provides you with frank, candid discussion about sexual issues and about how you can have a vibrant, fulfilling sex life with your husband. In these pages you'll find detailed insights about the emotional and psychological aspects of sex as well as how-to tips from Christian sex therapists. You'll also find honest answers to some difficult sex questions— questions you may have, but have been afraid to ask.
3. "Top 10 Things Your Husband Really Needs"
Husbands have specific needs, but what exactly are they? We've boiled them down to a top ten list to encourage you to be become a more understanding wife and move forward in your relationship together.
4. "When Husbands Cheat"
Dealing with marital infidelity is an emotional experience potentially filled with shame, embarrassment, and confusion. In this guide, you might not find answers to everything you're wondering, but you will find guidance, encouragement, and understanding in many of the issues that surround a husband's infidelity.
5. "Can My Marriage Survive Pornography?"
The reality is that the struggle with pornography is extremely common—and that you are likely surrounded by marriages who've survived it and healed! You are not alone. Others have made it through. Find insights and encouragement in these articles as you turn to God for strength and sustenance.
Read more articles that highlight writing by Christian women at ChristianityToday.com/Women
The Top 10 Most Popular Marriage Articles of 2015: Infidelity, True Love, and More
Read These Next