10 Things Your Single Friends Need from You
Navigating friendship across life stages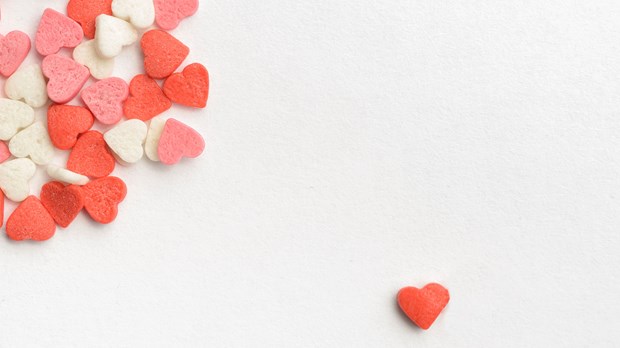 Image: RAFINADED / SHUTTERSTOCK
The story goes something like this: Boy meets girl. Boy and girl plan wedding. Boy and girl ask their people to stand in front of church in matching outfits. Boy and girl live happily ever after.
But there's one part of the story that rarely gets covered in this script: What happens to boy and girl's single friends after they get married?
It can be tricky to navigate cross-life-stage friendships. From a logistical standpoint, your schedules and availability don't always match. Maybe you're trying to spend quality time with your spouse in the evenings or running your kids to soccer practice when your friend is available to hang out.
And on an emotional level, you may be facing different challenges and celebrating different victories. While you're mired in potty training, your friend is muddling through online dating profiles. Is it even possible to maintain close relationships with your single friends after you're married?
Although there are challenges inherent to these relationships, the benefits far outweigh any awkwardness. When you have a friendship that transcends life stage, you know that you value each other for who you are. You aren't friends simply because you're in the same dorm or because your kids are in the same class; you're friends because there's a deeper, soul-level connection. And when your relationship weathers a major life change, it creates a loyalty that can last a lifetime.
If you want to maintain a close relationship with your single friends, you must realize that there are some things they need you to do.
1. Be Part of Their Community
Our culture, and the Christian subculture in particular, is couples-focused, which means that daily life—especially special occasions—can feel isolating for those who don't have a spouse. Invite your single friends to join you for holidays, celebrate their birthdays, sit with them at church, or invite them over for pizza on a Friday night.
2. Share and Listen
Don't shy away from talking to your single friends about marriage and parenthood, both the good parts and the challenges. At the same time, be ready to listen when they want to talk about the guy they just met or about lonely Saturday nights. When you're in a group setting where everyone except one person is married or has children, it's easy for conversations to center on topics your single friends aren't privy to. Be sensitive to this tendency and look for ways to make sure they're included. Your relationship will grow when you can share authentically about the struggles and joys of different life stages.
3. Refrain from Giving Unsolicited Advice
Unless your single friends specifically ask for your input on their single state (why they're still single, where they should go to meet people, or what guys are looking for), you're better off just listening, asking questions, and being there for them. Even if your words are true, your friends probably won't hear you unless they're directly seeking counsel. Chances are you wouldn't want unsolicited marriage advice from them, so it's a safe bet the reverse is true too.
4. Gently Encourage Them to Take Risks
Although you don't want to barrel forward with unsought counsel, there may be times when your friends specifically ask for your input. If your friends are looking for a relationship, walk with them through the difficult terrain of meeting people, whether through a singles group or online dating. Be willing to take a profile picture for them or offer your feedback on the people they've been matched with. If the circumstances are right, you may even offer to set them up with a potentially compatible single person you know.
5. Resist Viewing Your Friend as a Fixer-Upper
It may be tempting to think of ways your single friends could improve themselves to snag a date, whether it's losing a few pounds, getting a haircut, or overhauling their wardrobe. But people pick up on that attitude, even if it's unspoken. Being single is an adjective, not an identity, and you don't want to inadvertently communicate that there's something wrong with them because they're not married.
6. Set an Example of Healthy Marriage
Your single friends may or may not get married someday. Either way, one of the best gifts you can give them is an example of a life-giving, Christ-centered marriage. If they can see your marriage being lived out in authentic ways, it will help them gain realistic expectations for their own relationships, know what to look for in a potential mate, and gain appreciation for marriage as one of God's good ideas.
7. Offer Affirmation
It can be discouraging for people to watch their friends get married while they remain single. After a while, they may begin to question their worth and identity. Look for opportunities to affirm the good qualities you see in your friends.
8. Acknowledge That It Can Be Hard to Be Single
Make space for your friends to experience a range of emotions when it comes to their relationship status. Understand that every life stage comes with unique challenges, and avoid the temptation to compare or make light of their pain. If you're raising a toddler and are short on alone time, it doesn't help you or your friend to say, "I wish I lived alone; I can't even go to the bathroom by myself!" Instead, try to find common ground when you can and grace when you can't.
9. Pray for Them
If your friends want to be married, pray that God will bring the right relationship at the right time. You may even offer to pray with your friends directly. Regardless of what happens with their relationship status, ask God to bring whatever they need—comfort, joy, love, and peace. God may use you to hope on their behalf when they can't hope for themselves.
10. Bring Them Ice Cream When Their Hearts Get Broken
We all get our hopes dashed at some point. Be the kind of person who shows up with the mint chocolate chip.
There is some awkwardness in being in a different life stage from a friend. But as Proverbs 17:17 reminds us, God didn't create friendship only for the times it's convenient or straightforward; it's for all seasons: "A friend loves at all times" (NIV).
Great joy can come from friendships that span life stages if we're willing to invest in those relationships. When we learn to love through the changes and transitions of life, we get the opportunity to rewrite the story: Boy and girl get married. Boy and girl create the kind of community with their single friends that would make Jesus proud.
And they all lived happily (if slightly awkwardly) ever after.
Stephanie Rische writes about the more mortifying (yet ultimately redemptive) moments of her life in her memoir, I Was Blind (Dating), But Now I See (Tyndale House, 2016). Connect with her at StephanieRische.com or on Twitter at @StephanieRische.
Read more articles that highlight writing by Christian women at ChristianityToday.com/Women
10 Things Your Single Friends Need from You
Read These Next