Leading Fragile Lives
We're all on borrowed time.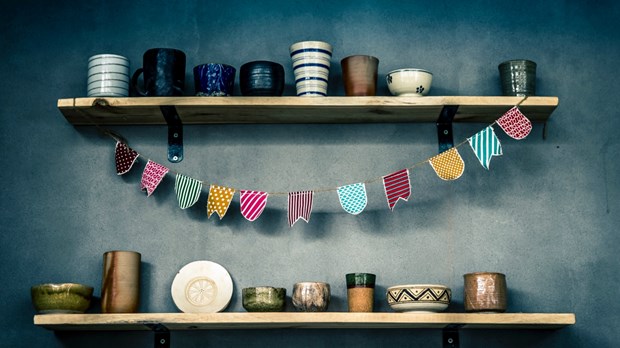 I dare to say that our lives are more fragile than each of us probably realizes or truthfully admits. If we are honest with ourselves, we feel confidently secure that when we lay our head on our pillow at night, we will awaken to face another day. We do our best to control the variables in our lives with the hope that we can control our fitness level and health and even avoid obvious risky behaviors. But the truth of the matter is that we are all on borrowed time. If we take time to read the Bible, we are reminded that life this side of heaven is fleeting, even transient. And, if our lives are transient and the things of this world are transient, I sure do want to find something to anchor my soul that does not change and is not transient. First Peter 1:24–25 points me to the Unchangeable:
"For 'all flesh is like grass, and all its glory like the flower of grass. The grass withers, and the flower falls off, but the word of the Lord abides forever.'" The word abide used in this verse is the Greek word meno, which means "to remain, endure, stand firm, to last."2 The Word of the Lord, the Bible, remains through all things, endures through all times, stands firm against all circumstances, and will be lasting even until Christ's return for His people.
From the beginning of creation the Lord has numbered my days, and He has numbered your days, your heart- beats, and your breath, too. Each one of us that walks on this earth has been given an appointed time to live and to die. Solomon reminds us in Ecclesiastes 3:1–2, "There is an occasion for everything, and a time for every activity under heaven: a time to give birth and a time to die; a time to plant and a time to uproot." Even though I have been given a diagnosis, my life is no different from yours because the God of creation has
designed each one of my
breaths just as He has your
own. Each of our lives is held
in the all-powerful, all-knowing hand of our Creator.
You may not be constantly reminded of your life's brevity as I am. See, I am reminded
 hundreds, if not thousands, of times a day when I physically feel my heart flip-flop in my chest, when I become short of breath climbing a flight of stairs, and when I twice daily take the medications to support my heart function. Even with these reminders, I often wonder: Do I really get it?! Do we really get it?! What would our lives look like if we really did live with our life's brevity at the forefront of our mind? Would we pursue the temporary, or would we pursue the eternal? I hope my answer is the latter. I have grown to be thankful for the racing heart and skipped heartbeats I feel, for this reminds me that this life is not my own. This life is not about Julie. This life is about living for the One who sacrificed it all on the cross. I owe Him my life, and it is for Him that I desire to live.
My perspective of this life has changed. Friends that knew me before all of this happened would say that I really do live differently. However, this does not mean I am any less prone to reverting back into my old habits or old ways of doing things . . . sinning. I relate to Robert Robinson who penned the words of the well-known hymn "Come Thou Fount of Every Blessing." The hymn was written in 1757. Out of the overflow of Robert's heart, at the young age of twenty-two, came, "Prone to wander Lord I feel it, Prone to leave the God I love. Take my heart Lord, take and seal it. Seal it for Thy courts above." When fear creeps back in my mind or my hands reach out to take hold of control in some area of my life, I am prone to wander. I am prone to wander when I succumb to the tendency of depending on my own self and my own strength and my own abilities, to live out this life apart from the power and promises of God. Yet I am thankful for the Holy Spirit in my life who does not allow me to get that far lost in the forest before my mind and heart are reminded of God's character and His promises that He is faithful to keep— thus, bringing me back to relying on Him for everything.
My diagnosis and my daily symptoms have caused me to be that much more sensitive to living a purposeful intentional life rather than a life of self-absorption and comparison. When my time does come for me to meet God Almighty, Abba Father, face-to-face, I hope He finds me on the floor reading books to my kids, playing chase in the backyard, or having an authentic and vulnerable conversation with my neighbor. I share this journey, my story with you, with the expectation that Jesus might just use it to impact your life. I earnestly pray for you as your eyes read these words and your heart and mind process what I share. I pray that Jesus will reawaken your soul, giving you the perspective that this place, this earth, is not our forever home. And, because this is not our home, we can face life's circumstances with strength and courage, even grace and joy. Because Jesus is better and because Jesus is enough!
Excerpt from My Heart: Every Heartbeat Surrendered to Our Unchanging God (B&H) by Julie Manning.
Read more articles that highlight writing by Christian women at ChristianityToday.com/Women
Leading Fragile Lives
Read These Next