Everyday Heroes
Meet six women who are making a difference in our world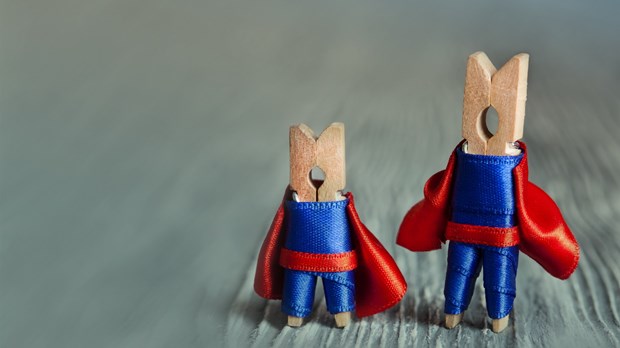 For nine months of the year, Tamra Pearson has three children calling her "Mom." But when summer comes, she listens for the lilting voice of a fourth child—Alyona Burak.
Since 1997, the Pearson family has opened their hearts and home to a girl from three continents away. Alyona is one of 600,000 children who inherited a horrific legacy from the nuclear reactor explosion at Chernobyl 15 years ago. Alyona's environment is dangerously polluted—except while she lives with the Pearsons. Summertime in the u.s. gives her immune system time away from her contaminated environment, and a chance to thwart the threat of leukemia and thyroid cancer, two diseases that run rampant among the native children.
The Pearsons learned of children such as Alyona in 1994 when a member of their church sponsored a Belarussian child through the Children of Chernobyl organization. The nonprofit group seeks families to care for children ages 8 to 13. It funds the child's airfare and insurance, and provides moral support during their time in the U.S. The program's goal is to help healthy children stay that way.
And today, thanks to Tamra and her family's efforts, Alyona is a healthy, vivacious teenager—a far cry from the bedraggled nine year old Tamra met in 1997. Alyona was terrified by strangers and a language she didn't understand. "I loved her in-stantly," says Tamra, "but at the same time I thought, What have I gotten myself into?"
At first, helping Alyona wasn't easy. Communicating that first summer was a painful page-by-page journey through a Russian/English dictionary. Alyona missed her mother and wanted to return to her village. But the Pearsons didn't give up. "Some-times I'd get a glimpse of the light in her," says Tamra. "It was so beautiful. I knew we were doing the right thing."
As Tamra exposed Alyona to new experiences and taught her about American culture, Alyona's English became fluent, and this once-picky eater began trying many new foods. She's still a willowy size 0, but Alyona gains about 10 pounds during her stay. The results of a clean environment, good food, and an understanding family are encouraging. Her thyroid tests show no potential cancers.
Between summers, with no phone or reliable postal service, Alyona's host family has little contact.
"It's hard to send her back," says Tamra. "But she's from a loving family who cares enough to send her here. That's the ultimate gift of love. I feel honored each summer to be entrusted with the precious gift of Alyona."
—reporting by Vicki Cox
HOW YOU CAN GET INVOLVED:
Children of Chernobyl
United States
Charitable Fund
P.O. Box 6232
Youngstown, OH 44501
Headline News
A native puerto rican, Camille Solberg understands the need for information to reach Spanish-speaking communities in the United States. After moving from Puerto Rico to Spain and then to Washington D.C., Camille finally settled in Wisconsin with her husband 11 years ago. Since she's been there, she's noticed an influx of Hispanics to the area—particularly in the last three years. These immigrants—most of whom speak no English—are left stranded when it comes to finding jobs and learning about the u.s.
"There was nothing to help these people be-come acclimated to a different culture. I wanted to find a way to help other Hispan-ics make a life for themselves while sharing the gospel with them," says Camille. Out of her desire to empower and minister to the Hispanics in her area, she began the first Christian Spanish newspaper in her state—La Voz Cristiana,orThe Christian Voice.
The paper launched in Fond du Lac, Wisconsin, this past spring with the help of Alex Arroyave, who runs a similar paper in California. Camille discovered Alex through an Internet list server of Christian newspapers and publishers. He taught Camille how to introduce the paper to the community by showing her where to distribute it and what types of articles to print. Following his suggestions, Camille began writing the paper out of her home.
"The paper's primary goal is to share the gospel message—which is printed on each edition's front page—while providing news updates, political information, and employment opportunities," explains Camille. "I've even been invited to press conferences at the White House to get information and write articles on issues that affect Hispanics."
To fund the paper, Camille contacted local churches who gave willingly—they also wanted to help Hispanics connect with the community. "It's fabulous to be in a place that has a need God lets you fulfill. I teach school, host radio programs, rear four children with my husband, and have many other responsibilities, but if just one person becomes a Christian because of this paper, it will have been worth it."
After the eight-page monthly paper is printed, Camille and other volunteers distribute it for free to churches, res-taurants, gas stations, and libraries. "I don't want anyone to have to pay for the paper. I think the gospel's free to all people, so free it goes." The paper's been well received by the community, and Camille hopes to increase the current circulation of 1,000 when she gets extra funding.
"It's incredible when I hear of changes in people's lives—especially someone accepting Christ—because of something they read in the paper," says Camille. "I thank God for using me this way."
—reporting by Amy M. Tatum
HOW YOU CAN GET INVOLVED:
To start a similar paper in your area, contact Alex Arroyave
c/o Witness Publishing
605 State St., El Centro, CA 92243
760-337-9200; Fax: 760-337-0088
Or email Camille at Vozchristianawi@aol.com
The Secret Cuban Crisis
Spend a few minutes with Jeannette Schilling, and you're certain to hear her color-ful, affectionate stories about her trips to Cuba. Casting aside political agendas, immigration controversies, and ideological differences, Jeannette travels from Oregon to Cuba every year to teach women how to sew undergarments. While she does this to meet the practical needs of the people, it also gives her ample opportunity to talk about God with these women.
"My graphic design career had be-come less and less fulfilling, and I started to pray, 'God, is this it? How can I bring glory to you?'" Jeannette found a group going to Cuba to help churches, and she agreed to go. That's when things began to change! During that first trip, Jeannette's team of four distributed Christian materials to churches and other items such as medicines, toys, and underwear, which are often difficult to obtain in Cuba. She saw the people's countless needs and decided to return some day."
On her second trip, Jeannette noticed the women really wanted the new undergarments she was distributing. Undergarments are practically a luxury item in Cuba, since most families make only around $18 a month. After this trip Jeannette felt God leading her into a rather unusual ministry: teaching woman how to sew undergarments. She named her project Fig Leaf Ministry. "I looked up 'sew' in the Bible, and the first reference was to fig leaves—the first undergarments!"
Within two weeks of returning to Oregon, Jeannette managed to get two sewing machines and initial supplies donated from local churches and friends. When she returned to Cuba, 14 women—ranging in age from 25 to 65—told Jeannette they'd been praying specifically for someone to teach them to sew undergarments. They'd never seen a rotary cutter or a seam ripper before, but most knew how to sew and were eager to learn new techniques and patterns. Jeannette showed them how to make different kinds of bras and underwear, then left fabric and materials so they could continue sewing.
Jeannette funds her ministry by collecting donations from family and friends, and at slide show presentations of her trips when she's in the u.s.
"The main reason I go to Cuba is to bless others, but the truth is, they bless me ten-fold," says Jeannette. "It's a privilege to be doing God's work there."
—reporting by Amy M. Tatum
HOW YOU CAN GET INVOLVED:
Fig Leaf Ministry
P.O. Box 512
Canby, OR 97013-0152
Adapted from Creative Kindness, © 2000 by Nancy Zieman with Gail Brown. Used by permission of Reiman Publications, llc.
Building Bridges Between Cultures
As a Thai American, Janet Balasiri uses her culture and heritage to help other Asians at Indiana University leave their comfort zones and learn about Christianity. Janet's a minister for InterVarsity Christian Fellowship—an evangelical campus mission—and teaches students from many different backgrounds about Christ. "Talking with students about their families and embracing their native culture are important in leading them to a relationship with God," she says.
Janet grew up in Indianapolis in a traditional Thai family with Buddhist roots. When she was 10, her father died in a traumatic car accident, and she began to question her spiritual beliefs. When she grew older, against her mother's wishes, Janet went to a Christian church where she discovered she could have a relationship with a personal God through Jesus Christ. After graduating from college, she joined Inter-Varsity to help other Asians who also grew up in a Buddhist home.
Working out of her home and raising her own salary, Janet's sacrificed many material riches for the reward of helping an ethnically diverse campus bond together through Jesus Christ.
Roger Lin, an InterVarsity member and senior at IU, says, "Because Janet's an Asian-American leader and close to my age, I'm comfortable talking about my background and studying the Bible with her."
While Janet mentors many Asian Americans to help strengthen their faith, she also leads a multiracial Bible study on campus to evangelize and teach students to draw together in God despite their ethnic differences. Janet also facilitates questions and teaches many white students about Asian heritage by holding potluck dinners at her home. As the cultural barriers lessen, students are able to unite in their common beliefs.
Others who learn about Janet's hard work are impressed with the difference she's making on campus. Her mentor, Donna Dong, said, "Janet's a vibrant Christian and strong role model to minority students. The fact that she lives out her faith and goes against the stereotypes about different cultures not wanting to mix gives people a more accurate view of the Christian faith."
—reporting by Kyle Sackowski
HOW YOU CAN GET INVOLVED:
InterVarsity Christian Fellowship
6400 Schroeder Rd.
P.O. Box 7895
Madison, WI 53707-7895
608-274-9001
For cross-cultural ministries, email Terrell Smith at tsmith@ivcf.org
Hair Today, Gone Tomorrow
For six years scissors hadn't touched Heather Beckmyer's pride and joy: her naturally curly mane. But today she, along with her daughter, Holly, sport swingy bobs while their braids—20 inches and 10 inches long, respectively—travel to Canada to be made into wigs for kids with cancer.
One day, Heather met a woman who every three years gives away eight inches of her hair to be made into wigs for cancer patients. Then, when Heather learned that a five-year-old girl donated 20 inches of her hair, she thought, If a little girl can do it, so can I!
After much prayer, Heather realized that despite efforts to reject popular beauty standards, she'd succumbed to vanity. What better way to cut vanity from her heart than to cut the hair from her head? Besides, the sacrifice was nothing compared to the pain and loss a child with cancer endures. "The last thing a child needs is ridicule for looking 'funny,'" Heather says. "Wigs help alleviate that stigma."
While Heather contemplated donating her hair for months, when she asked her daughter, Holly, if she'd like to join her, Holly immediately agreed.
At the salon, the stylists put Heather's and Holly's hair in braids to be cut. Holly and her mom grinned at each other as the stylist snipped, and the braids fell. Customers and salon workers praised them for their "loss." Any apprehensions they'd felt dropped as quickly as the braids had.
Now Heather and Holly are growing their hair long again so they can send another offering. Heather says, "Like last time, we'll do it for God as an act of worship."
—reporting by Heather Beckmyer
HOW YOU CAN GET INVOLVED:
Wigs for Kids
21330 Center Ridge Rd.
Rocky River, OH 44116
440-333-4433
In Touch with Teens
No one expected the young man to die on the high-school basketball court. But when his death evoked questions around school about what happens when you die, Amy Ziegler seized the opportunity to reach out to her daughter's close friends by responding truthfully to their questions.
Amy and her daughter, Kelly, decided to invite Kelly's interested friends to a nonthreatening Bible study at their home. "The goal of the study was to help these teens know God—the untimely death just opened the door," says Amy.
At their first few meetings, the group of six girls studied the validity of the Bible. After that, they found the answers to their questions about death, then began comparing Christianity to other religions. The group now focuses on specific topics, such as prayer. While the students benefit from the study, Amy believes she's grown tremendously, too.
The group started Kelly's freshman year and is still going as she enters her senior year. "The hardest thing about this study is getting the kids' schedules to coordinate—they're all so busy!" says Amy. A core group of girls attends regularly and others drop in occasionally—even guys are interested in attending. Through the study, some girls have established a relationship with Jesus, and all now understand the foundations of Christianity.
Amy says, "It's been worth all the work to be able to make a difference in these students' lives. I've found the girls desire absolute truth—they don't like the 'everybody's right' relativism so prevalent in their generation. I just want to help point them to the Truth."
—reporting by Amy M. Tatum
How You Can Get Involved:
Public School Bible Study
Outreach Ministries
c/o Deborah Flowers
P.O. Box 152
Hatfield, IN 47617-0152
812-359-4569 or email BibleInSchool@psci.net
Read more articles that highlight writing by Christian women at ChristianityToday.com/Women
Everyday Heroes
Read These Next