6 Ways to Encourage Military Families
Practical tips for reaching out.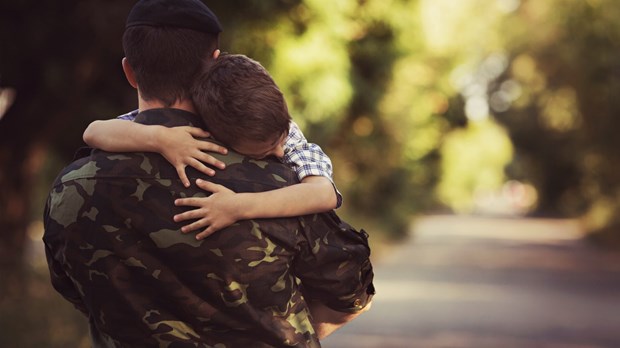 By the time you read this, the United States may very well be at war in the Middle East. In Heroes at Home: Help & Encouragement for America's Military Families (Bethany House, 2002), author Ellie Kay provides a practical handbook for military families, their friends, and extended family members. Kay, who is married to an Air Force pilot, knows the plight of the military spouse and offers loads of stories and tips to help military families cope with loneliness, fear, and their general sense of helplessness. She offers these simple ways to encourage military families during uncertain times.
Visits.
This can be a great source of encouragement for the military family. But always ask first before dropping by.
Mark your calendars.
Make a weekly reminder note to send a card or make a call to encourage the military family.
Humor.
Laughter can be an incredibly healing balm and provide much-needed release. Send a funny card, poem, cartoon, or photo to brighten their day.
Letters.
Your entire family can adopt a single service member. Send photos of your family, colorful drawings from your kids, and letters of appreciation for the service they are rendering our nation.
Gifts.
Check to see what restrictions there are on sending small gifts to the military member. One suggestion is a book called Taking the High Ground—Military Moments with God by Colonel Jeff O'Leary (Cook, 2001). This book is bringing comfort and wisdom to thousands of veterans, military members, and their families.
Prayer.
Pray for the military member and his or her family. No matter what the military member's religious affiliation is, the overwhelming majority of people won't turn down prayer. Let them know you're praying for them regularly.
Read more articles that highlight writing by Christian women at ChristianityToday.com/Women
6 Ways to Encourage Military Families
Read These Next
Miss (Christian) America

After Erika Harold was crowned Miss America 2003, her outspoken faith sparked controversy. But she's just the latest in a long line of Christians to win the title. Why are so many believers attracted to this secular beauty contest?