No Apology
How do I forgive someone who hasn't said, "I'm sorry"?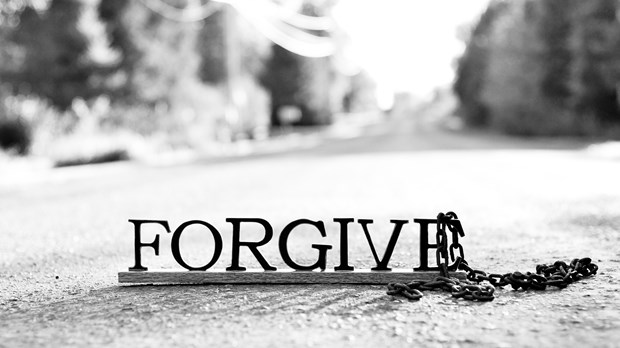 Image: Tina Vanderlaan / Lightstock
Q. How do I forgive someone who hasn't said "I'm sorry"?
A. Your question makes me think of my friend Carolyn. She met her husband at the Christian college they both attended. After school, much to their surprise and joy, she became pregnant. But during her pregnancy, Carolyn's husband became emotionally and physically distant. He regularly came home late at night and left early in the morning.
It was soon clear her husband was being unfaithful. And, tragically, Carolyn delivered a full-term baby girl who was terribly deformed as a direct result of Carolyn contracting a sexually transmitted disease from her husband during pregnancy. The doctors told Carolyn to expect her daughter to live no more than six months.
Carolyn's husband stayed around for a few weeks, then disappeared until after his daughter's death-four years later. Two years later, Carolyn described for me the uphill battle she'd had to forgive her husband of his infidelity and the physical suffering he caused. He never asked for forgiveness, but she knew she needed to let go of her desire to hurt him. She needed to release him into God's hands.
Your need to forgive might not stem from such a painful experience, but hurt can stem from all kinds of offenses. And it's often made worse when there's no apology. There are no easy formulas for teaching people how to forgive, but here are three things to keep in mind when you've been wronged:
Forgiveness is usually a process, not an event. Carolyn spent the better part of two years doing the work of forgiveness. She directed tearful tirades and whispered prayers of pain at God. She read Christian authors on the topic. She worked very hard at the part she could work on-her mind-and trusted God to do his work in her heart. With a deep awareness of God's forgiveness of her own sinfulness, she's arrived at a deeply resolved forgiveness of her husband.
Forgiveness and reconciliation aren't synonymous. Jesus talks about forgiveness in very different situations-both when there's repentance on the part of the offender (Luke 17:3) and when there isn't (Matthew 18:21). Forgiveness is about what you do, not what the person you're forgiving does (or doesn't do). For reconciliation to take place, there has to be work on both ends of the relationship. And in some cases, especially those involving the threat of continued abuse, reconciliation isn't desirable. You can forgive without forgetting.
We should work for reconciliation whenever possible. When we feel we've been wronged, especially when sin is involved, there should be a conversation with the offender (Matthew 18:15) if at all possible. Sometimes it's easier to forgive without repentance from the other person as a way to avoid a difficult conversation. Often facing the issue openly brings the clarity necessary for either repentance or for shared responsibility and mutual forgiveness.
Forgiveness is costly. we only have to look at the Cross to be reminded of that. In Luke 23:34, Jesus says, "Father, forgive them, for they do not know what they are doing." These words weren't spoken to a crowd clamoring for forgiveness. They were spoken out of love for a world that rejected and hurt him.
For Carolyn, forgiveness meant being brutally honest with God about her anger and hurt; even then it took a long time. But ultimately forgiveness gave her the freedom to let go and move ahead with her life. And as we all do when we forgive, she became more like Christ in the process.
Nancy Ortberg is a church leadership consultant and popular speaker. Formerly a teaching pastor at Willow Creek Community Church, she now lives in California with her husband, John. The couple has three children, Laura, Mallory, and John.
Read more articles that highlight writing by Christian women at ChristianityToday.com/Women
No Apology
Read These Next