Living Water in the Hills of Honduras
For over 27 years, Maria Elena Alvarez has dedicated her life to bringing faith and clean water to over 400 communities in rural Honduras
An estimated one million people in Honduras lack access to clean water. Maria Elena Alvarez and her husband, Arnoldo, have been working to change that statistic for more than 20 years by building clean water systems in conjunction with Impact Ministries and short-term missions groups who have joined them from around the world. To date, they've been able to bring clean water systems to more than 400 rural communities in Honduras.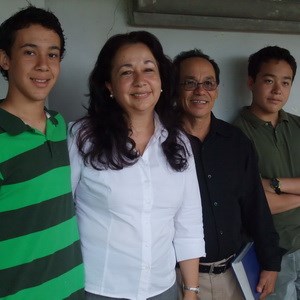 Image: Maria Elena Alvarez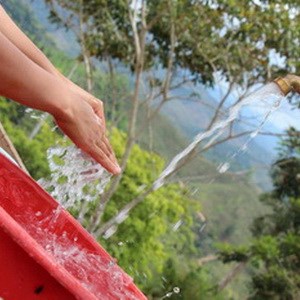 Image: Allison J. Althoff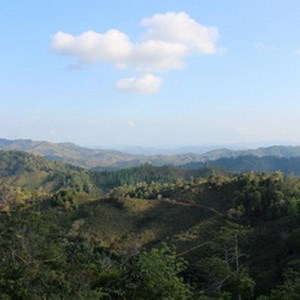 Image: Allison J. Althoff
"The reason we continue to work on these projects is for the water, but more importantly for the relationships fostered between the Honduran communities and the missions groups," Maria Elena says.
Since 1987, Arnoldo has used his expertise as an agricultural engineer to identify terrain for clean water projects in the mountains, design the water systems, prepare the budgets, oversee community life as the short-term missions groups travel to rural Honduran communities, and then make sure the project is completed after the teams leave the communities. Maria Elena oversees the logistics, correspondence, promotion, and administrative work for the teams, carrying this work out from the office in her home since they met in September 1991. "God, in His perfect timing, opened wide doors to make this dream come true," Maria Elena says.
Born in Tela on the north coast of Honduras in 1953, Maria Elena grew up in an affluent, non-Christian home on a Chiquita banana compound. She went to Chiquita's English-speaking school until 8th grade when she continued her education in a private Catholic all-girls' high school in Wichita, Kansas. In 1976, she was recruited by the the Inter-American Development Bank (IDB) in Washington, D.C. After arriving in Washington, God led her to an intense, personal encounter with Jesus Christ through the ministry of International Students Incorporated (ISI) at 23.
As she grew in her faith and read the Bible, she felt convicted to return to her native Honduras and commit to serving the needy and the poor there. Since marrying Arnoldo in 1997, they have carried out clean water ministry with short-term teams in addition to being involved in their local church, Iglesia Bíblica El Molino, as leaders, shepherds, and teachers. Maria Elena has also been involved as a volunteer with Opportunity International since 1997, a ministry that gives microenterprise loans to poor women around the world.
"God has been very faithful over the years and we know He will continue to be," Maria Elena says.
See Maria Elena and five other women from around the globe featured in TCW's May/June digital magazine at this link. To read more about women changing the world in global communities, read TCW's Women of the World.
Subscribe to TCW's free e-newsletter at this link for weekly updates and opportunities to win free books and music.
Read more articles that highlight writing by Christian women at ChristianityToday.com/Women
Living Water in the Hills of Honduras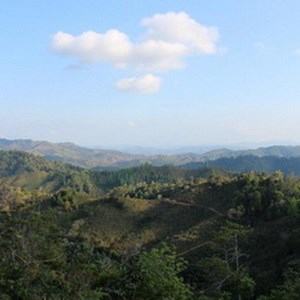 This slideshow is only available for subscribers.
Please log in or subscribe to view the slideshow.
Read These Next
Mission Accomplished

I wanted to serve God in an exotic locale, but he had other cross-cultural encounters in mind.

When, God?

Singleness and the search for contentment