What I Find Most Attractive About Your Husband
It's the one thing I like best about a man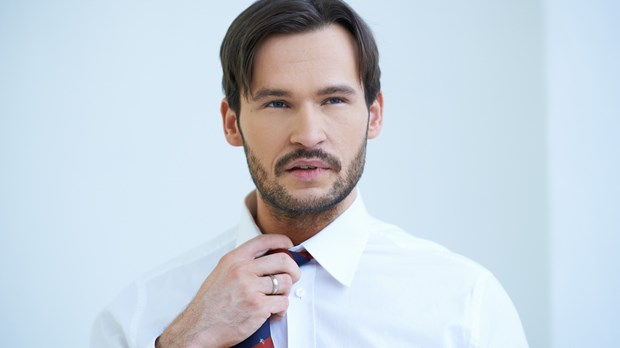 How embarrassing. You caught me staring. I'll admit it. But there is just one thing I can't help admiring about your husband. In fact, whenever I see this incredibly attractive feature in a man—well, I just can't help but glance and gawk.
The most attractive feature I notice about your husband is . . . his wedding ring. When I notice a man's wedding band, I know that he is a man of honor and integrity, and that he has committed his life to a woman. I imagine him standing up before the world and pledging his life and love to you. I know that he is taking the hard road of forsaking all others and keeping himself only unto you.
That little gold band is a symbol of his commitment to stay with you through thick and thin, in sickness and in health, in good times and bad. And when I see that ring, I know that he's had a few good times—and a few bad. I'm sure there have been days when he gave you a foot rub when he'd rather have been caressed. He's probably held you when you were wretched with the flu. He's eaten a few charred bites and claimed it was delicious. Maybe he has rubbed your back through some contractions, or been loyal through the hormones, headaches, and histrionics.
Or perhaps he caressed your belly and felt that little person tumbling and somersaulting inside you, when he'd have rather been the one rolling around with you. Or watched as your embrace consoled or nursed a little one, when he was left aching in hunger. Perhaps he's held you while you cried, knowing he was no substitute for the love you longed to birth.
Or maybe someday he'll go off to work in the early morning hours, leaving a toddler cuddled up beside you when he'd rather be curled around you. He'll buy bikes for the kids when he'd rather have some new wheels of his own.
He's looked forward to coming home, hoping for some romance, only to find you frazzled and frustrated. He's waited and affirmed while you tried on countless outfits (and carried your purse), and watched a chick flick instead of hanging out with the guys. And he keeps chipping away at that honey-do list at home, when the weather is perfect for puttering around at the golf course.
He's looked away when his eyes might have lingered, and he's said no thanks to a few things he's not even mentioned to you. That ring means he is a man of character. The ring proves that he knows the meaning of keeping himself only unto you; forsaking all others is a never-ending circle for him.
Best of all, that ring signifies possession—not the kind of ownership that results in domination, but the legal contract symbolic of a spiritual covenant. You own his affections and his loyalties. You have a legal and a moral right to all the intimate moments of that special man. You own his past mistakes, his present struggles, and his future triumphs. You hold title to his honor, his reputation, and his secrets.
That ring means he has a wife who honors and respects him, makes good on her promises to him, and makes sure he never regrets that vow he made. It means you'll put the kids to bed early tonight or give up some time with the girls so you can spend some extra moments with him. It means that even if you come home to a messy house, or kids in meltdown, or enough household chores to equal a second job, you'll take a moment to take his hand. You'll caress his ring, hug his neck, kiss his lips, and whisper in his ear that you are so glad to see him and you can't wait to admire all his best features and attractive qualities—later.
That wedding ring means you have confidence in his love and affection. It means hands-off to all the other women. It means that wedding ring is the first and last thing I notice about your husband! I have my hands full—my fingers entwined in my husband's strong and capable hand, brushing against those bulging forearms, resting my head against those broad shoulders that encircle me with a never-ending ring of love and adoration from that man whom I find most attractive!
Have you noticed how attractive your husband is lately? Have you complimented him? Those hidden qualities you don't see at first glance might be his most attractive features!
Shari finds Marc Popejoy's wedding band incredibly attractive, especially since it indicates their almost 30-year commitment to each other; you can read more about love and relationships on her blog, Won Without Words.
Read more articles that highlight writing by Christian women at ChristianityToday.com/Women
What I Find Most Attractive About Your Husband
Read These Next