The Weightless Grace of Christ
Ann Voskamp on pausing to remember the Greatest Gift we've received
Ann Voskamp is the author of the New York Times Bestseller One Thousand Gifts and her most recent release, The Greatest Gift, a book outlining simple steps we can take to more fully appreciate the reason for Advent season. Ann lives in Ontario with her husband, Darryl, and six children, and seeks to rest in grace and gratitude amid the busyness of harvesting corn (they farm for a living), and celebrating Canada's Thanksgiving. Here's what Ann had to say to Today's Christian Woman about being captivated by Christ at Christmas.
How have you impressed on your children the importance of Advent?
My book, The Greatest Gift, has been born in our hearts over ten years now. We've been doing the "Jesse Tree" with Caleb, our oldest, since he was eight years old. You trace the line of Jesus from Genesis all the way to the New Testament.
For the kids, we had 25 readings from the Old Testament and 25 ornaments to hang on the tree—each of them symbolizing one of the stories that foreshadows Jesus' coming. So by the time you got your tree all up, you have all of these ornaments that tell the whole story of the Old Testament. People would come into our home and say, "Huh. Why do you have a Noah's ark on your tree?" So the kids would get to say, "Let me tell you the story!" They could start in Genesis, and it was a wonderful way of marking all the high points of the Old Testament. It was a tool to share the gospel.
How does the discipline of practicing the presence of God fit into Advent?
During Christmas, there's all these places that we're giving, giving, giving—which is good!—but we end up depleted because we haven't been filled with his presence. I'm praying that The Greatest Gift would not only steep you in Scripture right from the beginning, but that each day of those readings would give you an action point. It's a small, simple thing that you can say, "I have been in his presence, and now I'm going to carry his presence out into the world and pour out of that."
Again and again we see in Scripture, when we pour out and give, we're the ones who receive the most. I'm praying that as people give out of a full place because they've been in his presence, that they then receive more of Christ and more of the joy of the giving— that they'd be giving out of a place of an overflow of love from Jesus. I'm praying that Advent would be a holy time in the midst of a hurried time.
I keep seeing new things from Scripture, from those Advent readings, and the truths that are gleaned from those readings are ones that will change you for the New Year. So you get the gift of being transformed by Christ through Advent so that by the time you get to January 1, deep change has already happened in you. Receiving Christ is the greatest gift, and then you receive joy from becoming more like him for the New Year.
What hope can be offered to those who struggle with deep anxiety during the holidays?
John Calvin, who lost his mother when he was four years old, was a profoundly anxious man. One of his biographers said Calvin went to the Psalms to deal with the anxiety, that prayer kept his world together. The answer to anxiety is the adoration of Christ. The Greatest Gift is putting you into the story and bringing you close to Jesus again and giving you fresh eyes to experience him in a way that the story is new to you again, that the story awakens you again so that you are filled with awe and adoration for him. And when you are filled with adoration for him, that pushes the worry and stress away.
Especially in the blur and pressures that come on all sides during Christmas, to say from the outset, "I purposely will carve out this time to step into Christ's story, my own story of how he's loved me."
What are the main themes in The Greatest Gift that you want readers to come away with?
As parents and grandparents we make Christmas for children, so Christmas is all about the kids. So by the time we get to Christmas, we're exhausted and depleted. We look at the kids and think, Oh, I wish I had the wide-eyed wonder again. This book is for adults, to step into the story. Your Christmas tree can't stand without knowing the whole family tree—your story, the story of Christ that you've been grafted into. I wanted adults, by the time they get to December 25, to be revived with wonder again for the Savior who comes literally to save them.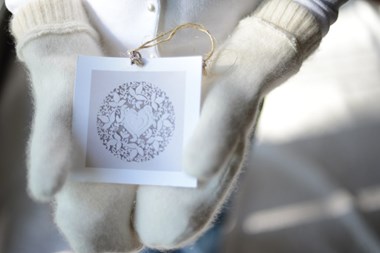 Image: www.aholyexperience.com
www.aholyexperience.com
Especially as women, we can feel such a burden around Christmas, that it's about performance and that we feel we can't make everybody's expectations for a beautiful Christmas. I want weary women to be able to step into God's arms throughout the Christmas season, and to know that grace is weightless. There is no burden. Jesus comes to be Christmas for us. You don't have to make it or produce it or buy it. You just need to step into his arms and his story.
How do you see The Greatest Gift in relation to your One Thousand Gifts?
The Greatest Gift is going back and saying, "I've counted a thousand ways you've loved me, but now I'm looking through Scripture at all the ways you have loved what society says is forgotten, or the people who don't feel loved at all." Looking at women like Rahab, looking at women like Ruth, who feel like they're outsiders, like have beens or never beens, or forgottens—women who feel so neglected. And Christ came for them and wove them into the family line. I'm hoping The Greatest Gift is the continuation of this story, to say, "Look, I gave thanks for all of these things, and really, they were thanks all back to Christ for the things he has given me." I'm focused on him this Christmas, the greatest gift. What can I be more grateful for than Christ alone?
So you have five kids in the home (and a sixth in college), a writing career, and you farm with your husband, which is a 24/7 job on its own. How do you do it all?
Today I said, "What have I gotten done today?" I felt like I was just running in circles. I don't do it all, and I don't do it all well. I rely so hard and heavy on grace all of the time. My kids aren't little anymore. In our home, we have an 8-year-old, an 11-year-old, a 12-year-old, a 14-year-old, and a 16-year-old. So I've got kids who can help. It was different when I had 6 kids 10 and under, and it was just happening hard and heavy. My mama lives 5 minutes away and my sister lives 10 minutes away. Having that kind of network and community and support is huge—and a husband who really believes that blog posts and books is our ministry into the world. He supports and steps into the gap when I don't do it all really well.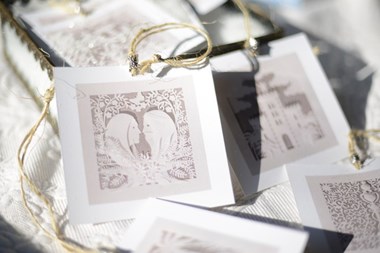 Image: www.aholyexperience.com
With the holidays here, how are you intentional about spending time with your husband, kids, and extended family?
For Thanksgiving, it's our tradition to write down the things that we're grateful for to put on our Thanksgiving tree. Every Thanksgiving we're in the middle of harvest, so we have a tangible sense that everything is of grace—completely from God's hand. Everything we have is really a gift from the Lord, so I always feel very humbled and grateful we get to celebrate Thanksgiving, which isn't a holiday; it's meant to be a lifestyle. But that particular day of the year we set aside to say this is the lifestyle I want to live. I'm thankful we get to do it right in the middle of harvest and I can then turn around and make my life a bountiful harvest of blessings back to the Lord.
Natalie Lederhouse is the editorial coordinator for Today's Christian Woman. Follow her on Twitter @nataliejean.
Read more articles that highlight writing by Christian women at ChristianityToday.com/Women
The Weightless Grace of Christ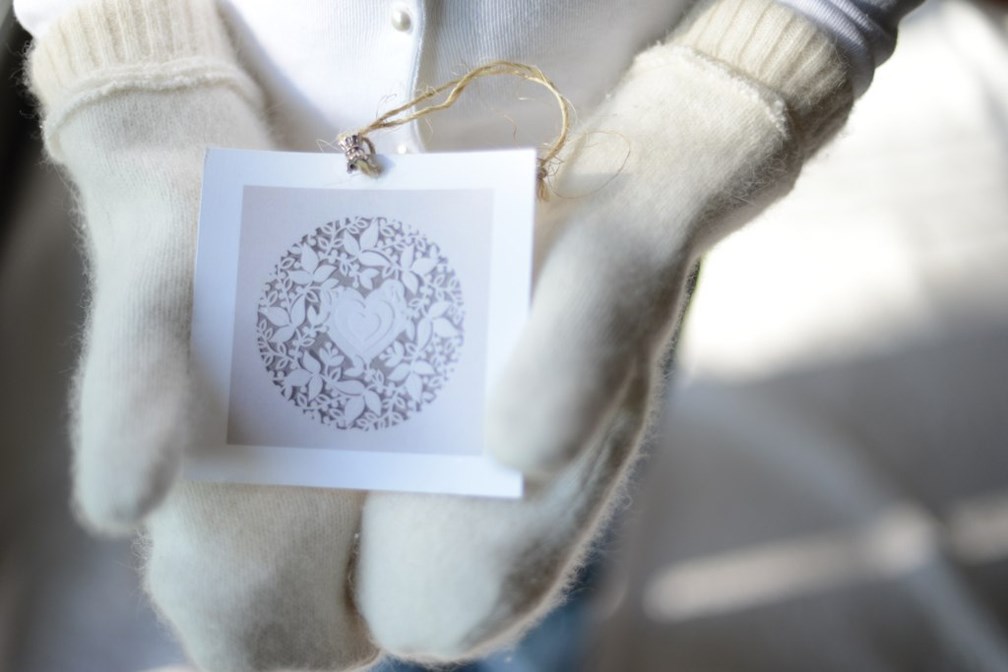 This slideshow is only available for subscribers.
Please log in or subscribe to view the slideshow.
Read These Next