Thirsty for God
Fill your soul with the only true refreshment.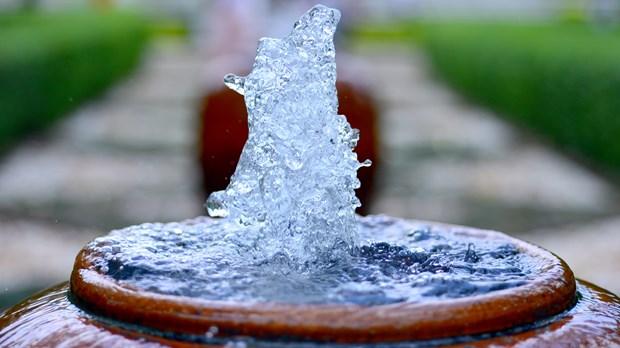 Seek
Before launching into your time of Scripture exploration, pause and pray. Express your desire to seek out God's truth in his Word, and to seek guidance from the Holy Spirit during your study.
Discover
Life can make us thirsty.
Every so often in life we have moments of deep-down soul-thirst. Life has beaten us up, torn us down, spun us around . . . and we realize we're desperate for God. We need his help, we yearn for his presence, we long for his answers.
Read Psalm 42:1–11 and 143:1–6.
In The Message, Eugene Peterson paraphrases Psalm 42:1 this way: "I want to drink God, deep draughts of God. I'm thirsty for God-alive." He renders Psalm 143:6 like this: "[I] stretched out my hands to you, as thirsty for you as a desert thirsty for rain." This is desperate, powerful, essential thirst!
What is one line or phrase from these passages that resonates with you? Why?
When has God used a difficult or painful period in your life to help you grow in your spiritual life? How did that shape or change your relationship with God?
Change
You may be painfully aware that you're dehydrated. You need to recognize your thirst, abandon substitute means of filling it, and turn to the true refreshment of God himself.
To invite God to replace what is empty, useless, and self-made with his own presence. To drink of the Living Water.
What spiritual habits or Christian disciplines do you feel could help you stay in touch with your soul-thirst for God? Explain.
Take Action
Choose one of the following steps you'll take after this study to apply God's Word to your life.
Memorize Scripture: Select one of the passages you read during this study and commit it to memory. Make a daily habit of meditating on that passage from Scripture.
Count Your Blessings: Dwell in your thirst for God by journaling daily about one way God meets a need in your life. For example, you could write about self-worth, forgiveness, physical provisions, emotional needs met through relationships, safety, education, opportunities, and life itself!
Commit
Ask God to help you live filled up with him rather than with substitutes. Conclude your prayer time by drinking a cup of water; let the actual water be a meaningful symbol of your spiritual commitment to be filled and refreshed by God through his Spirit.
Explore More
Want to dig deeper into this topic? Check out these articles and online resources:
This study was excerpted from our new 3-session Bible study called, "Beyond Mediocre." Go here to learn more about Today's Christian Woman Bible studies. Kelli B. Trujillo is an editor and the author of the Flourishing Faith devotional series for women. Join her in conversation about spiritual growth at www.kellitrujillo.com.
Subscribe to TCW's free e-newsletter at this link for weekly updates and opportunities to win free books and music.
Read more articles that highlight writing by Christian women at ChristianityToday.com/Women
Thirsty for God
Read These Next
Mother Teresa

A glimpse into the history of the life of revered Nobel Peace Prize winner and founder of Calcutta's Missionaries of Charity