Doing the Best I Can
Lessons I learned from former prostitutes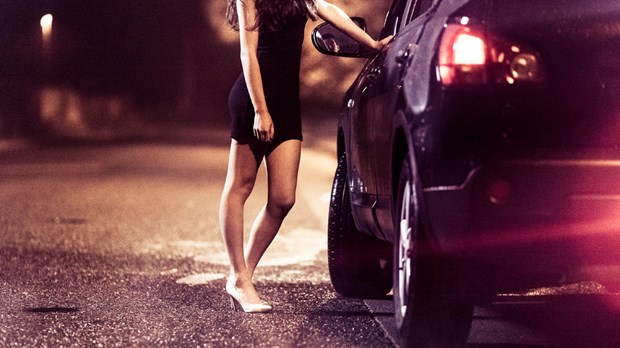 It was seven o'clock on a Tuesday night and I was at church. There was a lot going on that evening so we met in a back classroom. We scooted in around a woodgrain plastic table in our too-little Sunday school chairs. Someone had brought brownies, which were quickly passed around. Unfortunately there was none of the usual chatter—"These are amazing . . . Oh, I really shouldn't . . . Maybe just this once"—to serve as an icebreaker.
The florescent lights and stark white walls only amplified the awkwardness. A dozen church ladies and four former prostitutes—this was not going to be your usual women's ministry gathering.
Along with several women from my church, I volunteer with New Friends New Life a non-profit that assists women in leaving the sex industry. Once a year, I also travel with a group to work with the House of Hope in Nicaragua, a ministry that helps women and girls escape prostitution. I asked Irie Session, who is on staff with New Friends New Life, if she and some of their program graduates would come talk with our Nicaragua team. I figured that we could use their help in learning the dos and don'ts of relating to former prostitutes.
But I never considered how it might feel for them—or frankly for us—as we sat together around a table in church. My plan had been to start by asking the women from New Friends New Life to tell us their stories. But before I could say anything, one woman, Debbie*, asked us, "Have any of you ever sold your body for money or been sexually abused?" Most of us shook our heads. She said, "Then you cannot tell them that they are wrong. It won't work." Debbie continued, "And when you walk right up and hug them, they are going to think that you want something." Another woman said, "Yeah, she's right. No hugging."
A dialogue began in my head that continued the rest of the evening. What were you thinking? I questioned myself, We have no idea what they've been through or what we're doing!
Because I didn't know what else to do, I stuck to my shaky plan. Karen* said she'd start. Karen told her story of how she began as a cocktail waitress, then a stripper, then had gotten into prostitution. Even though she wanted to get out of "the life," there seemed to be no other way to support her children. Karen looked at no one as she said the most amazing statement: "I was doing the best I could."
I could hardly swallow as I said to myself, I am too. Lord knows, I have screwed up so many times, but I am still trying to do the best I can. I am self-possessed. I embody pride. I wallow in envy and regret. And yet, I limp along and try again. I wanted to look away in shame, but I could only stare with admiration for Karen's courage to say the words that mirrored my own.
Although I was on the brink of tears, for the first time in that tense hour I took a deep breath in and let it out. I felt my fellow mission trip teammates do the same. Karen's honesty was a leveling statement. I remembered the quote attributed to C. S. Lewis, "Friendship is born at that moment when one person says to another: 'What! You too?'" A seed of friendship was born at that moment. We were all just women sitting in church talking about doing the best we could.
Another New Friends New Life graduate, Wendy*, told us how she often felt unwelcomed at church when she was trying to leave prostitution. I eked out some lame I-am-so-sorry response. But my internal dialogue whispered to Wendy, You are incredibly brave to drive to the suburbs—our suburbs—enter the vestibule of our church, and weave your way through the bowels of cheery bulletin boarded Sunday school hallways. I understand. Many times I feel too sinful to be here.
After Wendy shared, we returned to the hugging discussion. It had never occurred to us that we should ask first if we could hug the House of Hope women and girls—that it might offend, or worse, make them wonder if we had ulterior motives. We hadn't considered what horror hugging might translate into from their past. I'm a hugger and knew I was likely to forget the "rules," scoop up a little girl, and squeeze her tight. That voice in my head blared, What in the world possessed you to think that you could offer anything good?
Yes, you will probably blow it, but you can do something right. You can offer the ministry of presence.
I glanced at the clock on my phone, relieved that our time was almost over. Perhaps Irie sensed my despair and asked if she could close our meeting by praying a blessing over us. With her gospel-preaching voice Irie said, "Go to Nicaragua and offer your presence. Yes, you will probably blow it, but you can do something right. You can offer the ministry of presence."
One month later, hot and sweaty, hair up in ponytails, flip-flops donned, we piled out of our van and walked through the wrought iron gates of the House of Hope. We sat on the concrete street with the girls, got the sidewalk chalk out, and drew with them. We pushed them on the swings, over and over for as long as they wanted. We pulled out our Jesus Storybook Bible in Spanish and let the children read to us even if we could barely understand. After a few days, we entered the women's tiny houses and said, "Hola!" We asked if it would be okay to hold their babies while they cooked. They asked if we'd like coffee.
As we learned each others' names, ate together, and shared stories, it seemed only natural to hug one another. Not all of us, but some of us. We were all just women doing the best we could.
*These names have been changed.
Subscribe to TCW at this link, and sign up for our free e-newsletter to become part of a community of women striving to love God and live fearlessly in the grit of everyday life.
Lesa Engelthaler is a senior associate at Victory Search Group assisting nonprofits to recruit executive leaders, and she serves on the Circle of Friends Board for New Friends New Life. Follow her on Twitter @lengelthaler.
Read more articles that highlight writing by Christian women at ChristianityToday.com/Women
Doing the Best I Can
Read These Next
Fall-Apart Moments

Parenting inevitably leaves us discouraged, empty, and grasping . . . but maybe that's a good thing.