Mentoring Tips
4 key questions to ask before you even begin the relationship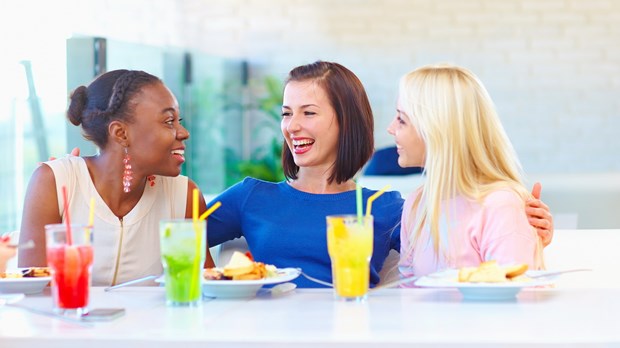 Image: OLESIA BILKEI / SHUTTERSTOCK.COM
I read the article "Where Mentoring Goes Wrong" by Sue Edwards and Barbara Neumann with interest. In it, they referenced the statistic that up to 80 percent of traditional mentoring relationships fail within the first six months. They talked about the reasons that could be behind that number, and I agreed with every one of them.
Sometimes mentoring is exhausting. It can be irritating and fill us with dread when we see the appointment on the calendar. I remember a particular mentoring relationship (where I was the mentor) that made me often dream of doing something else (like getting my teeth drilled). Let's face it, if things aren't clicking, being in a mentoring relationship can be miserable.
So should we give up on mentoring?
Let's face it, if things aren't clicking, being in a mentoring relationship can be miserable.
I've had great mentoring relationships that have breathed life into my leadership and inspired me far beyond where I could have gotten on my own. The secret lies in cultivating the right climate, knowing the expectations, and getting really honest.
As a mentor, I've learned to ask four key questions before even agreeing to a mentoring relationship.
1. What do you want?
I've learned to be direct about expectations—what are your expectations, what are mine, and do we each understand them? Do you want a mentor in a particular field of interest, or do you want solely a friend? Both of these are good reasons for wanting a mentor, but they are not necessarily the same.
If one of my mentees is just looking for a friend or just wants to get to know me better as a person, it can be offensive if I push us toward learning and growing in a specific area, so I've learned to dig a little deeper. Do you see this as a learning opportunity, or would a more casual time to hang out be more helpful? What do you hope to gain through this relationship? What are one or two measurements that you will use so we both know you are getting what you want? As a mentor, listen carefully to the answers. If she can't answer or she says "I'm not sure," this is great opportunity for clarification.
2. How do you want it?
We can ask lots of questions up front, but if we don't get to the practical part of how a mentee sees the relationship working then there can still be awkwardness down the line. Ask if she wants to work through a book together or if she just likes the idea of reading a book. I once found myself in a mentoring relationship where a young lady asked me to work through John Ortberg's book If You Want to Walk on Water You Have to Get Out of the Boat. I was thrilled. That was one of my favorites. But several weeks in, I found that I was the only one reading. If the young lady had been honest, she would have told me that she didn't really like to read and only wanted me to read it for her and report back. No thank you.
Sometimes a mentoring relationship is based on gleanings from your life experience. If this is your mentee's desire, then take the time to have her specify how often she expects to meet and what she wants each meeting to look like. Will she come with questions, or does she want to identify topics to discuss? Does she want questions to think through between meetings or does she just want to keep it casual? Those answers are great for me to know in advance as a mentor so I can make sure I'm able to uphold my part.
I've learned to also start any mentoring relationship with a trial period. In one of my mentoring relationships, we agreed to meet four times and then both assess whether the relationship is working out well. We both acknowledged we were busy and that a trial period would allow us to see if it would fit into our schedules. If it didn't, neither would be offended if we needed to stop. We did keep meeting for some time, but I appreciated the freedom and honesty that this allowed.
3. What kind of relationship are you looking for?
Is your mentee looking for a traditional mentor relationship or a cohort learning opportunity where we help each other? I've found both of these very valuable in my life, but they can be very different. If she is looking for a more collaborative learning arrangement, it can be very off-putting if you come prepared with knowledge to impart without her participation. It's helpful to delicately discern how much she wants to hear from you, versus how much she wants you to listen to her. If she wants a listening ear, it's great to know that up front.
4. What can you help me learn?
I've learned that one-sided relationships usually don't work. Whether someone is older or younger than me, he or she has lessons to teach me. It can be fun (and a little intimidating) to ask younger women, What don't I know that I need to know? Their answers have surprised me and I've walked away with great learning every time, which has made the relationship even richer.
I've learned that one-sided relationships usually don't work.
Once when I asked this question, a young lady in her twenties shared that older women sometimes don't realize how they discriminate against younger women based on their age and experience. She asked me how many younger women friends I had who I just hung out with for fun. This prompted a great discussion about both of our assumptions about generational differences and resulted in me joining a women's group of 20somethings half my age! While it was intimidating at first, I was surprised at how much I enjoyed it and how much I learned.
While mentoring can be lots of work and can certainly go wrong, I'm not giving up. God designed us to need community and to learn from each other. With the right questions up front, the relationship can be incredibly rich and rewarding for both sides.
Read more articles that highlight writing by Christian women at ChristianityToday.com/Women
Mentoring Tips
Read These Next