A Faith-Sharing Frenzy
How "speedfaithing" helps build deep connections across religious lines
Sharing your faith in Christ can sometimes feel complicated and intimidating. You might be worried that you're going to offend someone, mislead someone, or get the message wrong. And if you don't know how to keep it concise, you might walk away from the interaction feeling less-than-great. So here's a question: Could you share your faith in three-and-a-half minutes?
Welcome to speedfaithing.
Invented in 2005 by individuals working at the Interfaith Youth Council (IFYC), Nasser Asif says, "Speedfaithing was envisioned as a way to talk about interfaith literacy—the idea of appreciating one another's religions." Asif is the director of communications for IFYC, an organization whose mission is, in his words, to "make interfaith literacy and cooperation a social norm."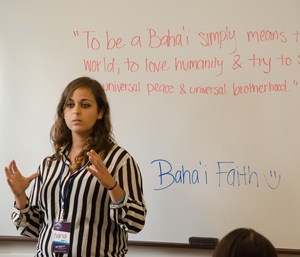 Image: Nasser Assif
Boiling it down
So what exactly is speedfaithing? It's usually an event hosted by a group, college, or organization to bring people from different religions and backgrounds together to hear and share three-and-a-half minute explanations of their various beliefs. After each person uses their allotted time, others get a chance to ask questions and have them answered. When that person's time is up, another speaker comes up to share his or her faith in a three-and-a-half minute elevator speech.
According to Dominican University professor Jeff Carlson, who has hosted a speedfaithing event twice on Dominican's campus in River Forest, Illinois, "The brevity of it forces you to cut to the chase and say what matters most. And sometimes less time means the big stuff rises to the surface. People were asked to voice their values. . . . What matters most? What are your deepest convictions? If someone asks you that, you don't need 30 minutes or 50 pages. Speedfaithing really cuts to the chase, and there's something really powerful about that."
Dominican University has hosted speedfaithing events as a part of a multi-year initiative to enhance their campus' interfaith literacy. Sixty percent of students at Dominican identify as Catholic and a large portion of the remaining students identify as Protestant. With a campus so heavily populated by self-identified Catholic and Protestant Christians, speedfaithing has allowed students of other religious beliefs to feel they're known and respected, and it has opened up opportunities for students of various religious backgrounds to dialogue about their beliefs in a safe space.
Opening the door
Karina Hamilton, Director of the Dalai Lama Scholars Program at UC Irvine, has hosted one speedfaithing event on UCI's campus and intends to host another. "It is critically important for young people to understand one another's religious views because religion is such a fundamental aspect of one's identity," she explains. "For many, religion (or spirituality) shapes a person's values, outlook, and actions. To truly understand another person it is necessary to appreciate his or her perspective. In addition, once young people learn more about other faith traditions, I think they start to see and appreciate the commonalities among them rather than the differences."
And the conversations usually don't stop after the event. "A lot of informal gatherings took place after the speedfaithing events—students went back into their classes and talked about it, or conversations happened between students. And it's opened the door to have similar events, that have been very well attended, where people have been able to share their faiths in a deeper way," says Dominican's Carlson.
As Christians, there is a lot of potential in hosting such an event. Christians can sometimes be perceived as close-minded and this can be a turnoff for the very people we are trying to reach with the love of Christ. Supporting an event that allows everyone to share their different beliefs in a respectful manner has the potential to build stronger relationships with those outside the Christian community. The opportunities are endless; speedfaithing could be done in a neighborhood, a community center, or even in a church, in conjunction with other churches, synagogues, and mosques in the area.
Building relationships within your community will be easier and more natural when you know you have values in common.
Building on common ground
Of course, this kind of event may prompt negative feedback. Carlson points out that "some people are very hesitant, because they think you have to begin with the assertion that there are equal paths to salvation or that you need to give up your faith commitment. It's not about that. It's about finding places where you can find common ground—you don't have to agree on everything in order to do things together and find something in common with someone else. It's not a theological diminishment—it's not sacrificing anything. It's finding common cause where you can. A Buddhist won't think Jesus is the one salvation for humanity, but that doesn't mean you can't fight for the poor together, or for the rights of women."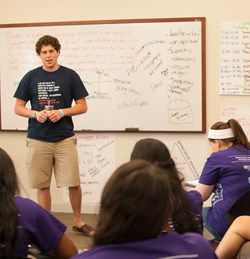 Image: Nasser Assif
Building relationships within your community will be easier and more natural when you know you have values in common. What better way to reach the lost than by serving next to them and letting them know that you respect them enough to hear what they believe?
Hamilton sees speedfaithing as a hopeful step in the right direction. "[If] people are able to better appreciate each other's traditions rather than ignoring them, they can develop more meaningful and deeper relationships," she says. "Through these relationships, they will be more likely to listen to each other even in times of deep disagreement and less likely to jump to conclusions or take drastic action."
Subscribe to TCWat this link, and sign up for our freee-newsletterto become part of a community of women striving to love God and live fearlessly in the grit of everyday life.
Ashley Moore is the assistant editor for Christianity Today's Church Law and Tax Group. She contributes to Today's Christian Woman and Her.meneutics, blogs at AshleyGraceMoore.blogspot.com, spills on herself at least twice a day, and has developed very strong feelings for her snooze button. Follow her on Twitter: @ashgmoore.
Read more articles that highlight writing by Christian women at ChristianityToday.com/Women
A Faith-Sharing Frenzy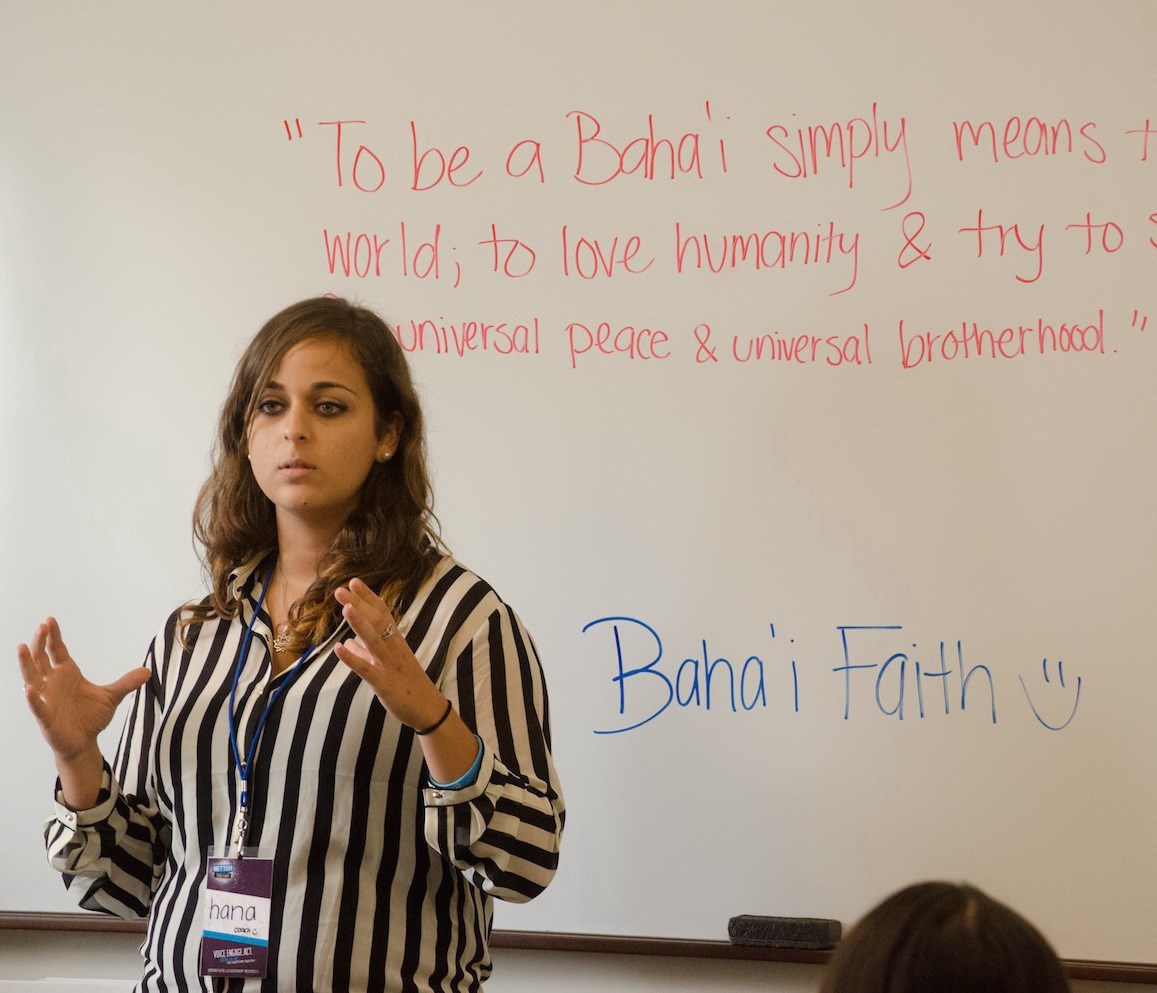 This slideshow is only available for subscribers.
Please log in or subscribe to view the slideshow.
Read These Next