Bethany Christian Services
The Time is N.O.W. for Foster Children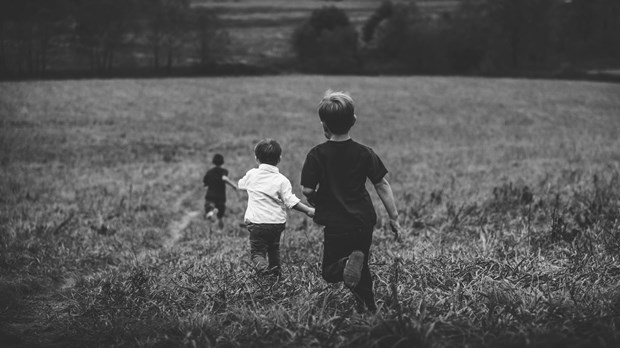 Image: Photo by Jordan Whitt on Unsplash
Kim Offut met her oldest son when he was 8—and in that moment, she knew he was meant to be her child.
At the time, Kim was working as a social worker in the Michigan foster care system. She was trying to find adoptive families for kids in foster care, and she was "going around Detroit videotaping kids . . . I thought, if I just let them share their story, people will respond."
"When I videotaped this boy, there was something about him. I just knew that he was my son. I knew it."
She and her husband applied to become foster parents with the intention to adopt. When they went back to pick up their son-to-be, he was incredulous:
"Me? You want to adopt me?"
Eleven years later, Kim can still hear the disbelief in her son's voice. For that little boy, it was a miracle: A family wanted him!
At the same time, while children wait, many married couples are yearning to grow their families through adoption. If you're one of those couples, have you considered adopting a child from foster care? You could change a child's life.Right now, 104,000 children in the U.S. foster care system—out of a total of 400,000—are waiting for adoptive families. The courts have determined that it is unsafe for them to return to their biological families. They are "legal orphans," living in uncertainty, longing for permanent homes.
"Kids stay in foster care for two to three years on average but can be there much longer," says Kim, who now works as National Foster Care Adoption Liaison for Bethany Christian Services. Based in Grand Rapids, Michigan, Bethany is a global child and family services agency that provides adoption and foster care services across the United States.
As time passes, children feel increasingly unworthy and unwanted. "Can you imagine how it feels when you're 16?" Kim says. "Your picture is out there [on the adoption websites], you've gone to recruitment events, families have seen you, and no one has chosen you."
Deep down, every foster child's fear is that time will run out—that they won't have a permanent family by the time they turn 18. That's when they "age out" of foster care. It happens to about 26,000 youth each year.
"It's kind of impossible at my age to really find someone to actually adopt [me]," says Cassandra, 17, in a video called Children in Foster Care on the website AdoptUsKids.org.
"It kind of hurts," she says. "I wish there was just some magic answer, but there's not."
Once they leave foster care, teens are on their own. They have no parents to offer advice and encouragement. No practical support like help with moving boxes or a check for first month's rent. No place to go home for the holidays.
Small wonder, then, that they carry anger and hurt. It's reflected in the statistics: within two years, 30% of youth who age out of foster care will experience homelessness or incarceration. More than half of young women will go on to have children who also enter foster care. And so the cycle continues.
In response to this great need, Bethany has launched an aggressive initiative to help kids in foster care find families. It's called N.O.W. (No One Without).
"Children need you now," Kim explains. "Time is running out for them."
Through N.O.W., Bethany is working to remove barriers to inter-state adoptions. "You may be in Ohio, but your [potential adoptive] child is in Michigan—we're trying to bridge those gaps and identify families and make matches with kids, regardless of state," Kim explains. Adopting out-of-state may take a little longer, but Bethany helps families with the necessary paperwork and collaborates with the various state agencies to keep the process moving along.
Adopting from foster care has advantages compared to international adoption. For one, it's much less expensive. Most adoptions from foster care are free, while adoptions from another country can run into the tens of thousands of dollars.
Yet families may wonder if they have what it takes to parent a child who has endured severe abuse and neglect.
From a child's point of view, it's straightforward: You just have to show love.
"You don't have to be like Wonder Woman or Superman," says David, who is featured in The Hope of Being Adopted video on www.AdoptUsKids.org. David was removed from his birthfamily due to his mother's drug addiction and eventually adopted at age 12.
"All you have to do is just try to find a child and care for that child and show that child that you love him," he says. "And they will eventually grow to love you."
"Having a family can create miraculous change in a child's life," Kim says.
She knows one family who adopted four siblings with a traumatic history. There had been "a lot of abuse, a lot of mental health stuff, behavioral issues in the foster homes, a lot of trauma and chaos in their family. On paper, it looked scary," she says.
But the children have responded beautifully to family life. "On the whole, they're now healthy," Kim says. While they still deal with certain issues, they're "getting the services they need, the support they need, the structure they need. They're able to smile, and to build relationships."
Kim has adopted four of her six children from foster care and she's passionate about responding to "America's orphans."
"First of all, I can say that based on James 1:27, we're all called to care for the orphan. That's our biblical mandate . . . You can't debate that one."
"If you adopt, know that God will be there for you," she says. "If there's anything that God calls you to do, trust and know that he will give you what you need to do that thing."
In her own family, Kim says that when she encounters challenges, she prays: "Lord, you brought these children into my home . . . Give me whatever it is they need to help heal their hearts."
"Families who adopt children from foster care give them the best gift possible, because kids yearn for structure, stability, and unconditional love," she says. Given that children can move between foster placements an average of seven times, being adopted relieves a huge burden of stress. Finally, kids can relax and "just be kids."
David, mentioned above, recalls the amazing day when he joined his adoptive family.
"Walking into the courtroom and realizing you're going to be a part of this family forever . . . it was like wow, I can't believe it, I'm actually going to stay here permanently."
Bill Blacquiere is President/CEO of Bethany Christian Services
Read more articles that highlight writing by Christian women at ChristianityToday.com/Women
The Time is N.O.W. for Foster Children
Read These Next
Media-Wise Parents

"I like to think of myself as a hip mom, but I have to admit I'm appalled by the sexuality and vulgarity in today's music and movies. Other than throwing out the TV, how can I protect my teenager from all these media influences?"