Questioning God
Living a faith that can shoulder life's questions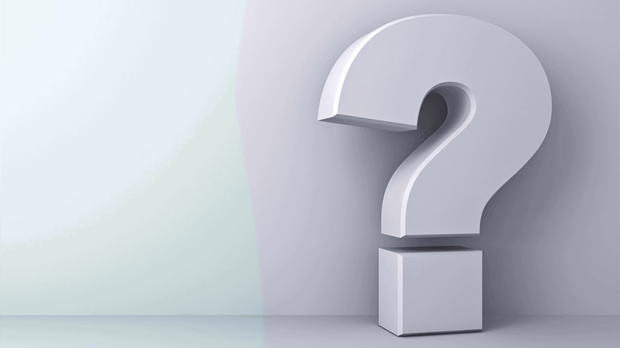 "But how can this happen? I am a virgin."
—Mary, the mother of Jesus (in Luke 1:34)

"Why wasn't I born dead? Why didn't
I die as I came from the womb? . . .
Oh, why give life to those who are in
misery, and life to those who are bitter?"
—Job (in Job 3:11, 20)

"Lord, if only you had been here,
my brother would not have died."
—Martha of Bethany (in John 11:21)

"O Lord, how long will you
forget me? Forever? How long
will you look the other way?"
—David (in Psalm 13:1)

"I won't believe it unless I see the
nail wounds in his hands, put my
fingers into them, and place my
hand into the wound in his side."
—Thomas (in John 20:25).
The Good Book is jam-packed with questioners—with people who ask, who weep, who wonder, who push back, who investigate. Some of these are questions stemming from confusion or curiosity. Some are longings born of grief or pain. Some are doubts stemming from skepticism or uncertainty.
God's people, from the earliest records of Scripture throughout church history and into today, have always included questioners. Skeptics. The curious. The wrestlers. And yet, somehow still, these people are also part of the faithful.
There are times in each of our lives, too, when questions may assail us—and when it is critical for us to know that there's a difference between faith-shattering doubt and faith-buoying honesty. We may ask:
Why this diagnosis, God? Why this tragedy or this abandonment or this confusion?

Where are you, God? Why don't you seem to answer? Why do you feel far away?

When will you fulfill my hope, God? When will this uncertainty end?

What about this intellectual or theological problem, God? Where are you in this debate?
Some questions like these can be so tough, so visceral, that they make us want to run and hide. But in this issue of Today's Christian Woman we wade right in to the tough questions—and to the very act of questioning itself.
What do we often do when we've got a question, big or small? In "Seeking and Googling," Joy-Elizabeth Lawrence invites us to examine the seemingly immediate cultural response to questions: turning to technology. Is there a better, richer way to handle questions? she asks. How can we grapple with questions in a distinctly Christian way?
For Adele Ahlberg Calhoun, the asking of questions is intrinsically tied to the authenticity of faith. In "The Risk of Faith," Adele explores how honest wrestling with doubt is not antithetical to a life of faith but, rather, can be an essential part of our growing intimacy with God.
In "When, God?" Laura Leonard describes her own experience with one of the toughest questions of faith. Feeling stuck in God's waiting room can be very difficult and can sap us of joy, contentment, and purpose. For Laura, the questioning is tied to singleness as she navigates her own hopes for marriage and a family. In her article, Laura candidly shares both the struggle—and the joy—found in wondering and waiting.
How can we grapple with questions in a distinctly Christian way?
Sometimes the scariest questions are not those we wrestle with, but those voiced by loved ones. How can a mother respond when she's concerned her child may be seriously questioning his faith? In "Answering Kids' Tough Questions," Dr. Kara E. Powell provides powerful insights, asserting that the way parents respond to questions can make a decisive difference in the long-term "stickiness" of their child's faith.
Micha Boyett is a questioner, and in my interview with her, she shares how finding courage to voice her own questions enabled her to better minister to others. She's found a spiritual camaraderie with the disciple Thomas, and in "Grace for Our Doubts," you can discover why she claims Thomas's questioning was an act of faith, not of doubt.
While certainly stewing in doubt can hinder and weaken faith, there are faithful ways to engage with questions or skepticism. We serve, follow, and love a mysterious God—but he is also the God who has revealed his truth through and whose presence and character reverberate throughout . Ultimately, behind all the whys and the whens and the hows, he is our answer. His grace is enough for our sins, his love is robust for our questions, and his presence is faithful through it all.
Grace,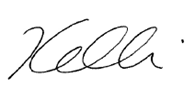 Read more articles that highlight writing by Christian women at ChristianityToday.com/Women
Questioning God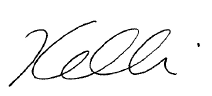 This slideshow is only available for subscribers.
Please log in or subscribe to view the slideshow.
Read These Next