The World: Love It or Hate It?
Developing a gospel-centric, global perspective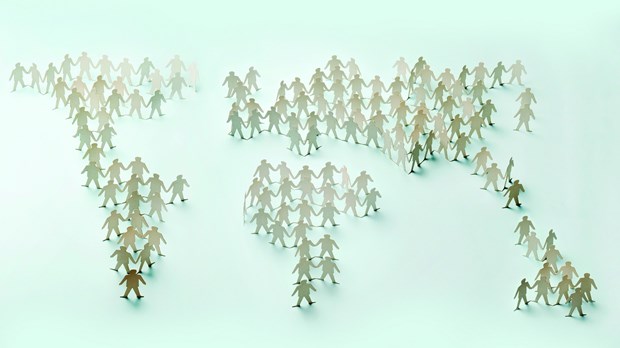 Alot depends on a simple phrase: the world. Christians have had a dicey relationship with it for ages. Consider these Scriptural cautions:
"You are no longer part of the world. I chose you to come out of the world, so it hates you" (John 15:19).
"Do not love the world or anything in the world. If anyone loves the world, love for the Father is not in them. . . . The world and its desires pass away, but whoever does the will of God lives forever" (1 John 2:15, 17 NIV)
When passages like these are understood outside of their broader biblical context, they can become dangerously distorted. In a fortress of protection from all things worldly, Christians can hole away in a holy huddle—focused on heaven while ignoring the realities around them. An imbalanced understanding of "the world" can grant us license to not care, to not engage, to live so cloistered (often with others just like us) that we end up functioning without a bit of empathy, generosity, or concern. When "world" only equals "bad," we ultimately miss the heart of the gospel.
Our global perspective is shaped by the gospel and we view the world—all its cultures, languages, peoples, and struggles—through the lens of love.
Because on the flip side of "Do not love the world," we read, "For God so loved the world" (John 3:16, NIV). A proper sense of caution about worldly values and temptations certainly has its place in Christian spirituality, but a myopic disengagement does not reflect the powerful and encompassing love of God for all the world—a love that views this world as worth saving and redeeming. It's a love for people of all nations, all cultures, all levels of economic status and educational background. When our own lives are changed and shaped by this all-encompassing love, we too can begin to see the world differently. Our global perspective is shaped by the gospel and we view the world—all its cultures, languages, peoples, and struggles—through the lens of love.
In this issue of Today's Christian Woman we're examining the global perspective the gospel invites us into and we're exploring the lessons it teaches us about love.
In "Is Your Worship Missing Something? Probablemente," worship leader Sandra Maria Van Opstal invites us into a heavenly vision of worship—the beauty of "a vast crowd, too great to count, from every nation and tribe and people and language," gathered to praise Jesus (Revelation 7:9). She prods us to consider how our own worship today can mirror the reality of God's global, multiethnic church.
Vivian Mabuni also reflects on culture and ethnicity in "Rocking the Small-World Boat," sharing some of her own frustrations as an Asian American woman in predominantly Caucasian settings. Vivian challenges each of us to consider how inadvertent ethnocentrism may be hurting others—and causing us to miss out on what God might want to teach us through those who are different from us.
Cultural differences are often barriers that divide—and this can be particularly true for those who are refugees and immigrants, struggling to make it in a new culture. In "The Immigrant Next Door," Joy-Elizabeth Lawrence profiles three Christian women who—each in their own way—responded to God's call to reach out to immigrant and refugees in their community. In many cities, the "world" is living right next door! How will we demonstrate the gospel through
our love for those from other countries and people groups?
While some immigrants may have never been exposed to the gospel, others are Christians who leave their homeland to find refuge from religious persecution. In many parts of the world today, believers in Jesus face death, imprisonment, hatred, isolation, economic injustice, and physical brutality. How do they hold on to faith? How can our own faith be challenged and changed by their example of committed discipleship? In "Communism Really Was that Bad," Ashley Grace Emmert talks with a Russian family about being persecuted for their faith (during the Soviet era) and what religious freedom really means.
TCW's assistant editor Natalie Lederhouse invites us to look at the flip-side of immigration: When children and families are in poverty or facing other dire circumstances, how can we help those kids stay in their communities and home cultures? Reflecting on her travels through Africa with Bethany Christian Services, Natalie examines how Christians there are working to facilitate domestic adoption and challenges us to consider the role we, too, can play in helping needy kids find families.
Like Natalie did, The Art of Simple's Tsh Oxenreider and her family are trekking through Africa—as well as through a good part of the globe this year. In "Not Your Average 'Road Trip,'" Tsh and her daughter Tatum talk about how a choice to prioritize travel integrates with their faith and their desire to maintain a global perspective as a family. Tsh makes a case for the charactershaping value of getting out of your comfort zone, strapping on a backpack, and having a family adventure of your own.
As the gospel continues to shape my own global perspective, I'm bowled over by God's
love again and again—and enlivened by the call to be part of his kingdom made up of
people from every tribe, tongue, and nation. I rejoice in the deep-down truth: "The earth is
the Lord's and everything in it. The world and all its people belong to him" (Psalm 24:1).
Grace,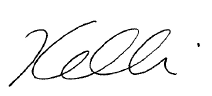 Read more articles that highlight writing by Christian women at ChristianityToday.com/Women
The World: Love It or Hate It?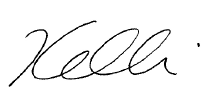 This slideshow is only available for subscribers.
Please log in or subscribe to view the slideshow.
Read These Next