Visiting Africa Upended My View of Adoption
The importance of building home-grown families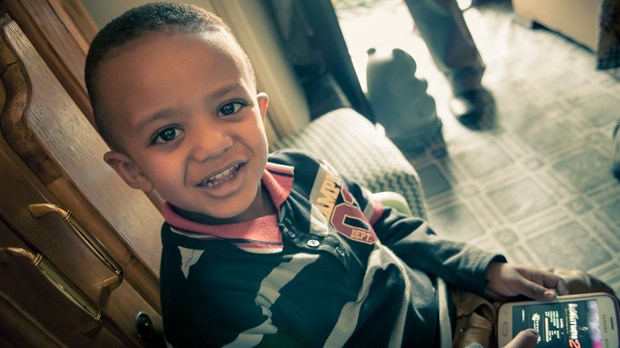 "Family is taken for granted until you don't have it. No one thinks there's a crisis of family—It's like breath. The only time you think of breathing is when you can't breathe. When you don't have family, you realize how important it is."

—Tendai Masiriri, Vice President of Bethany Global
The smells were unfamiliar. The food was unique. The language was foreign. I had been preparing for months for a ten-day trip to South Africa, Zambia, and Ethiopia with Bethany Christian Services, a child protective services organization out of Grand Rapids, Michigan, so I was anticipating the culture shock, but what I wasn't prepared for was how my beliefs about adoption would be upended.
What if, as a global church, we truly invested in the communities around us?
Growing up, I was always thankful for the U.S. families who adopted orphans from these countries. After all, what better way could we meet an orphan's needs than by bringing them into our families and giving them the love and support that every orphan craves? Although international adoption has made a world of difference for almost 25,000 kids globally every year, Bethany has shown an even greater gift that we can give to meet the needs in these communities. We can give them the gift of local or domestic adoption—adoption within their own country of origin.
"If we are truly concerned about orphan care, international adoption simply cannot be where we concentrate all our efforts. It leaves too many children behind," Jen Hatmaker, a popular Christian blogger and an adoptive mom of two Ethiopian kids, says. "It isn't even remotely comprehensive, nor does it affect the millions of families on the brink of poverty-induced relinquishment." Hatmaker challenges Christians to reallocate a percentage of the millions we spend on adoption toward community development—to train, empower, and equip struggling families so they don't face "poverty-induced relinquishment" and are able to care for their own children.
What if, as a global church, we truly invested in the communities around us? What if we worked together to strengthen families so they could keep their children when times are really tough? What if we provided business training and supported parents so that they could give their children the better future they might think only someone else could offer? What if our first priority was family preservation? And then what if our next priority was domestic adoption?
It's Good for the Child
As I traveled from country to country—it seemed like I had to relearn all of the customs during each flight (clothes, food, social norms)—I became more aware of how hard it has to be for children who are internationally adopted, especially older children. In most cases, they would need to learn a new language. They would have to adjust to a different culture, different social norms. And just like in any adoption, they would need to make new friends.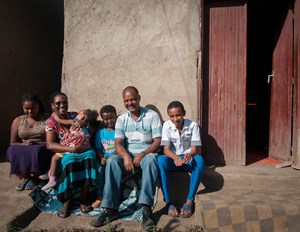 Image: Bethany Christian Services / Shoubert David
But that wasn't the case for Abraham, an 8-year-old Ethiopian boy who was recently adopted. Abraham was around four years old when he was abandoned under the fence of an orphanage in Addis Ababa, Ethiopia. After investigations determined there were no known relatives who would take him in, he spent two years at an orphanage before he became eligible for Bethany's Foster-to-Adopt program. In this program, Abraham spent a year with a foster family who eventually became his legal family.
The transition from orphanage to adoptive family was a difficult one for Abraham in spite of keeping his own culture, language, and even regional community. He became withdrawn for some time before finally opening up and thriving in his new family. For kids like Abraham, it was important to make this change as easy as possible.
"The feeling of belongingness has already been created in the family," says Abraham's dad, Abdulkadir. Abraham has three siblings and there was never a sense that Abraham was an "other." "The feeling of one family has already been created in this family," Abdulkadir continues as Abraham is listening nearby smiling. "I hope Abraham will go places in the future. He has a bright mind and a big future."
Abdulkadir and his wife, Abebech, have a passion for getting local families involved in adoption. They have personally recruited three additional foster families to Bethany's Foster-to-Adopt program in Addis Ababa.
It Transforms the Family
Why should these families be so eager to adopt these kids? Although it may seem self-evident to many of us, the concept of adopting a non-related child is a foreign one in many of these communities. "Africa is a communal culture," explains Tendai Masiriri, vice president of Bethany Global. "They are very cohesive and look after each other's families." However, with the Westernization that is happening in many of the major cities throughout the continent, people are no longer living in the same villages and able to take care of those related to them by blood, according to Masiriri. One of Bethany's goals is to help these families grasp what a gift it is to share life with these kids—kids who aren't from their extended family but are in desperate need of a loving family to grow up in.
For the past eight years, Bethany has been investing in a few African communities to teach, train, and equip families to take in the orphans around them, and they started with the church. They brought in speakers who shared "the fact that we are all adopted by God, and that if we practice adoption, it gets us closer to understanding God's love and grace for us by putting it into practice," says Masiriri. Loving another person who was alienated from you and bringing him or her into your household—just like God brought you into his own household—bridges the understanding gap for many Christians. After hearing this message, one family in Adama, Ethiopia, expressed, "For years we felt we were being called to do something related to helping kids, but we didn't know what it was until now."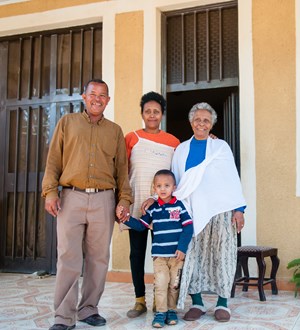 Image: Bethany Christian Services / Shoubert David
For some families, like Abraham's, God's call on the parents is to add brothers or sisters to their biological children. For others, like Solomon and Tirsit, it's a call that answers years of desperate prayer and struggles with infertility. Solomon and Tirsit have been a family of two in Addis Ababa, Ethiopia, for many years and have struggled with infertility. Nonetheless, they continued to pray that God would give them a child. Because they had no idea a foster-to-adopt program existed in their country, they didn't even know it was an option. But one day a customer at the grocery store they run told them know about the possibility.
Solomon and Tirsit became foster parents to Nigus (now their son) when he was just nine months old. He was so malnourished that Tirsit's mother counseled her against caring for Nigus to avoid the heartache of losing a "sickly" child.
"This isn't a common practice in this country." Solomon says, "It's a pain for the country not to practice such a noble thing because kids and families suffer [when kids are not in families]."
Rather than bring the couple heartache, Nigus has become their greatest blessing.
Some might focus on the choice of parents to provide a home for an orphaned child, "but isn't that the other way around—that the child has given so much to us?" Solomon suggests. "People often talk about the fact that when they take in kids they're doing a big favor for the child, but it should be the reverse.
"I never thought having a child would bring me so much joy. I don't think there is life without him," Solomon shares. "He even rekindled the love we have for each other with my wife."
Solomon gets emotional when he thinks about the first nine months of Nigus's life and how it was for him to have no love, care, or attention from a family, so they try to make up for the lost times by showering him with lots of love and care.
Solomon and Tirsit are a great example to the community that some families need children as much as these children need a family. "I'm willing to go to places, talk about my experience, and give my testimony so that other children who haven't had this chance to be cared for by a family have that opportunity," Solomon says.
It Sustains the Community
Even if they never adopt or foster, each member of these communities benefits from the work of organizations like Bethany. These towns and cities need strong young families to thrive because a community is only as healthy as its next generation of leaders.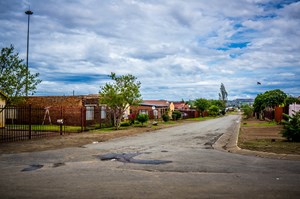 Image: Bethany Christian Services / Shoubert David
Botshabelo in South Africa is a community that will benefit from nonprofit ministries like Bethany. Botshabelo is a community filled with drugs, gang violence, prostitution, and sexual abuse. Much of these problems stem from broken families and children without hope. In 2014, Bethany and Christ Memorial Church in Holland, Michigan, partnered together to create Setshabelo Family & Child Services, a child protective organization that aims to give families the support they need to raise productive citizens and removes children from dangerous environments. These children are placed with families in the Botshabelo area. They currently have nine families in Botshabelo who are ready to adopt a non-related child from the community. This work helps to ensure that Botshabelo has capable leadership for generations to come, while protecting at-risk youth from making destructive decisions.
We are all adopted into God's family. From South Africa to the United States, and all around the world, there are Christians who are worshiping God in their own languages, with their own cultures, and in their own communities. Let's embrace this image as we seek to support organizations that facilitate domestic adoptions. By doing so, we will see children, families, and entire communities transformed by godly love.
Read more articles that highlight writing by Christian women at ChristianityToday.com/Women
Visiting Africa Upended My View of Adoption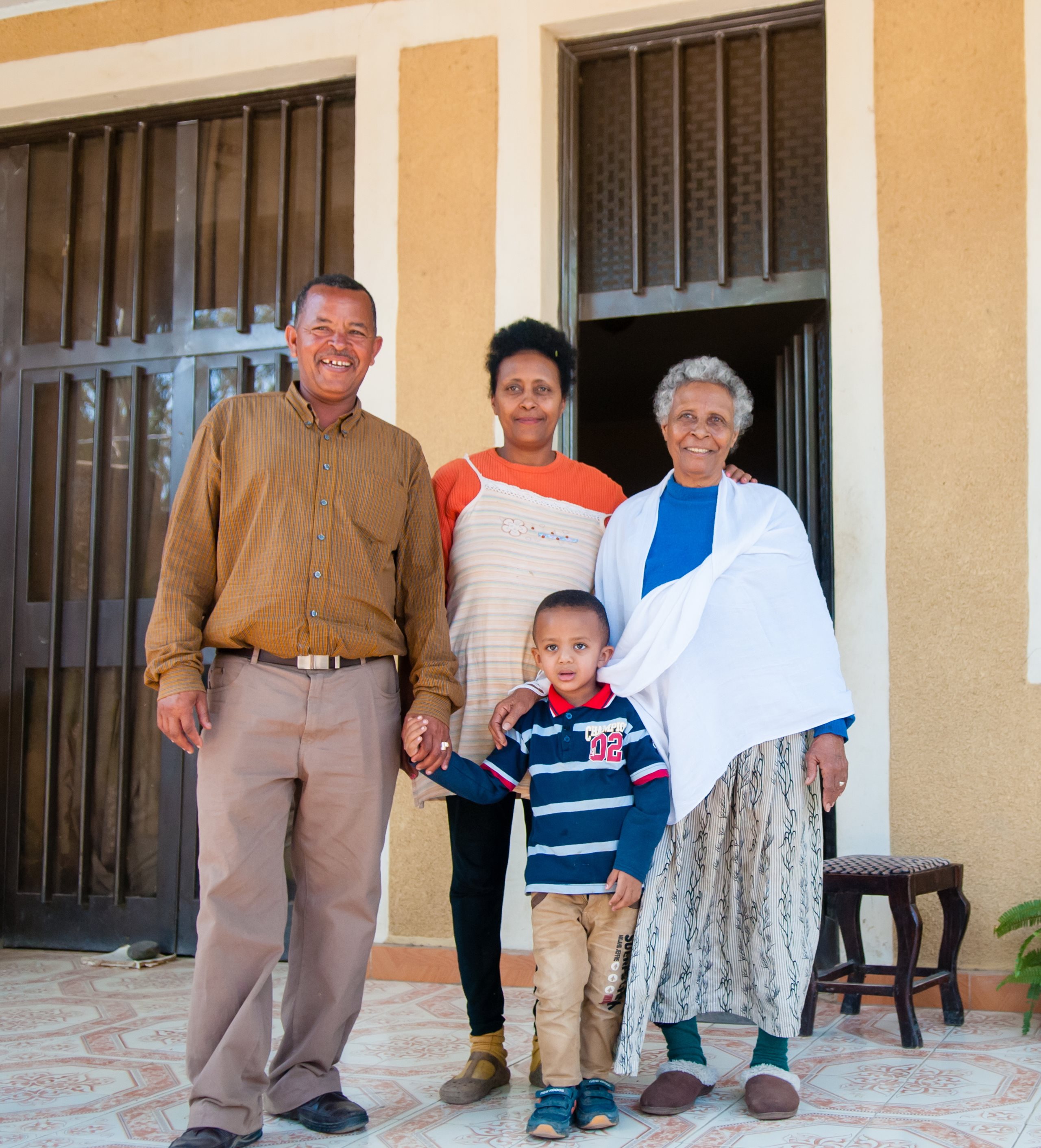 This slideshow is only available for subscribers.
Please log in or subscribe to view the slideshow.
Read These Next
Communism Really Was that Bad

Yes, their faith grew under Soviet Russia. But from this family's perspective, "religious freedom" has its problems too.