Stop Performing and Just Be Yourself
It's okay if you don't run marathons or out-cook Rachael Ray.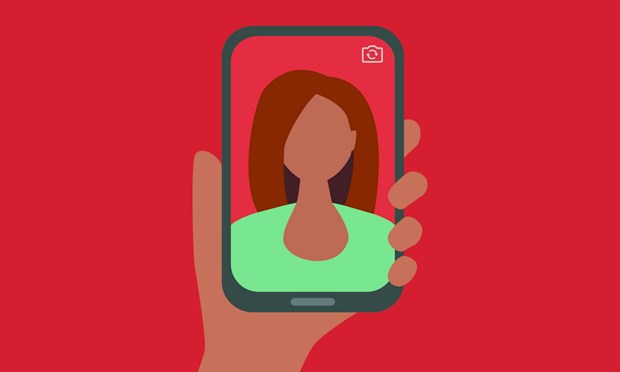 More than usual, this past year and now looking ahead, the world around us has many women a bit freaked out. Stress about global issues: terrorism, war, ISIS, and the spread of disease consume our newsfeeds. Stories of poverty and injustice crash into our everyday lives. Add to that the pressures and fears inside many of our homes— marriages, careers, education, and financial futures. And by the way, Who am I in this crazy world? Do I have a role to play in this mess? And what is God saying at this time in history? What's my identity as a global citizen and a Kingdom citizen? It's exasperating to choose a path through it all.
The best "do-gooder" can feel utterly deflated. The woman hip-deep in doing the next thing can feel guilty for not doing more. For us, the more we know, the more angst we feel over what we do with what we know. Just turn it all off?! But wait, we ask: "Can I really make a
difference? God, is there anything you want little old me to do?" What if the best, most honest answer to these questions was at the same time stunningly simple and astoundingly complex? What if the best answer was simply, "Be you"? Come on—be you.
What Are the Odds?
Be who God made you to be. Step into the gift and responsibility of being truly you. After all, getting you here was a process with a hundred variables. If one person rather than another had died in a war, or childbirth, or the flu epidemic of 1914, you would not be here. If your dad had not seen your mom on that bus, you—your personal DNA, temperament, gifts, and abilities—wouldn't be here, wrapped up in you as a gift to the world. Stop for just a moment and take in the magnitude of this. You were meant to be here, today, at this time in
history. Your life, breath, and every fiber of your being (whether you love the size, shape, or cellulite you come with or not) was meant to be. God's strategy for bringing love and healing to this world involves you being truly you.
What Stops Us?
Life can quickly get all snarled up in busyness, hurry, competition, and the fear of missing out. We move so fast we don't have the time to care about the things we care about! Pressures to perform and conform stifle our voices and our callings. Passions and dreams that could make a difference in one life or thousands get muted. The contributions we could make escape us, little choice by little choice. Time with God, space to listen to our deepest
desires, and freedom to respond to God's deep call get ambushed in the relentless pursuit of perfect bodies, homes, and soirées. All our energy spent in those pursuits cause us to miss a grander scheme of loving people and loving ourselves.
Women are often set up to compete with one another rather than champion the good inside each of us. Television ratings soar when 20-plus women move into a single house and fight over a bachelor. Most of us buy into the false belief that for one woman to succeed, another must fail. Going, doing, volunteering, attending, being on, being seen is how we know we matter. If we aren't involved and invited and tagged in photos on Facebook, we can feel invisible.
That image of the successful 21st-century woman lurks in the shadows for many of us. She looks different at different stages and varies from culture to culture, but pop culture and People magazine are clear: young, stunning, thin, and accomplished takes the prize. And there's a bonus if she's also smart, runs marathons, speaks two languages, and out-cooks Rachael Ray herself.
The result of all this frenetic scurrying and wondering is that somewhere along the way, our lives can flip from living out of our true you—our true identity—to living for name recognition, or dodging the fear of being alone. We may even forget we have choices. Choices that leave time for curiosity and wonder at the life we have been given. Choices to say that prayer, take that class, read that book, or sign up to help that organization are the identity- embracing choices we need to live for God rather than for our culture.
There Is a Way Out!
It is possible to free ourselves from the weight of this reality. It is possible to live into our "truest you," into our identity, into the woman God created each of us to be. We can actually be free enough to harvest beauty from embracing the vulnerable, limited people we are. For it is only when we stop striving and embrace the true reality of our lives that God can begin to use us.
There is a true you God wants you to be. And that true you stands on the far side of fear, competition, and image. At her core this woman knows she has influence because God made her for "such a time as this." God gives women agency, and power, and a call. We are designed by God to be a force for good in this world. Imagine if we lived truly as who God really wanted us to be? What would happen in our communities, friendships, families, workplaces, and the world?
Being who you are is not a new concept, but the why behind it, for the Christian, is so significant. We have a responsibility to God to get this right. We were created by God, and when we fail to live out our full creation and calling, we miss holy opportunities.
Our cultural norm is "me for me's sake." My opportunities. My needs. My ambitions. Me. The common good evaporates in the heat of self-referenced ambition, and when the common good goes, so does community and justice and equality. Christ models a different way of
being in this world—a way of being here for God's sake and for the sake of others. Jesus is in God for the world. What if Christ gave up on his true calling? Where would we even be without his ability to live into his truest you?
In the Gospels, Jesus' interactions with women shock and stun as he calls them up into their true you. He refuses to patronize or demand they fill cultural roles that keep them invisible and rob them of their holy identity. Jesus constantly asks women to step into their God-given purpose. The Samaritan woman finds her voice and purpose as an evangelist. Mary finds her identity as a disciple sitting at Jesus' feet with the men. Jesus engages Martha's mind in theological conversation about the resurrection. He also tells her to let all the fuss about being the woman in the kitchen go. Sinful, messed up, unclean, unseen, rich, and poor women—they all find a calling, a purpose, and their true you in Jesus. That Samaritan woman is the first evangelist in John's Gospel. The first person to bear witness to the resurrection is a woman. Each of these women shouldered responsibility for her voice, her agency, and her call.
Find Your True You
For both of us, our journey toward the true you has been so hard and it is still in process. But there is so much light and joy in the pain of removing the cultural and self-imposed barriers to becoming who God wants us to be. It has meant finding and naming our truest self before God and one another, and it is our hope that you, too, find the ways to step into your true you. To do this we need Jesus' model, we need sisters who support us, and we need courage to resist the culture's image and directives. Living our true you is a small act of resistance, for only free people can resist. Only free women can say: "I have a purpose too, I have a voice too, and I will use it in obedience to a God who put me here for a bigger reason than my own comfort and success. I will be in God for this world."
So, as you find yourself tumbling over this cusp of another year, may God grant you the space to live freely. May you know there is a true you the world desperately needs. May you shed the weight of those places that hold you back so joy and hope will trump fear. And may the grace of our Lord Jesus Christ, the love of our remarkable God, and the fellowship of the Holy Spirit lead you to your truest you, now and forevermore.
Adele Ahlberg Calhoun and Tracey D. Bianchi are the coauthors of True You: Overcoming Your Self-Doubt and Using Your Voice (InterVarsity Press).
Adele Ahlberg Calhoun (MA, Gordon-Conwell Theological Seminary) has worked in Christian ministry for more than 30 years and is currently copastor, with her husband, Doug, of Redeemer Community Church in Needham, Massachusetts.
Tracey D. Bianchi (MDiv, Denver Seminary) is a freelance writer, speaker and pastor. She serves as Pastor for Worship and Women at Christ Church of Oak Brook, where she leads a team that creates contemporary worship each week.
Read more articles that highlight writing by Christian women at ChristianityToday.com/Women
Stop Performing and Just Be Yourself
Read These Next