It's Time to Change How You Talk to God
9 ways to revitalize your prayer life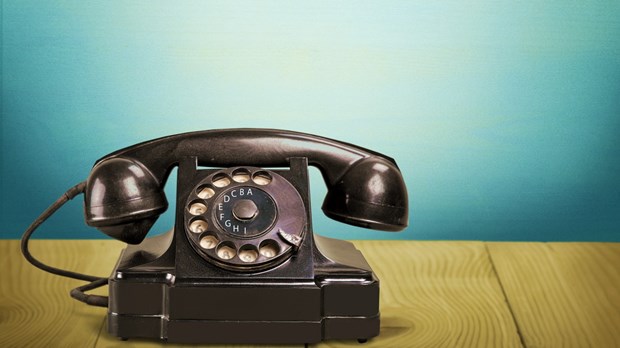 Early in my widowhood, as I prayed with my son and daughter about a possible move, I ended the prayer with "Thank you, God, that you'll show us what to do."
As I stood up, my then twelve-year-old daughter, Holly, said, "Mom, you didn't say 'Amen.'"
I nodded. "That's because the Lord and I are going to talk about this all day long."
And we did, too—while I was driving, washing dishes, and waiting in the dentist's office. Eventually my children and I made that crosscountry move that opened a new career for me. But, more importantly, I'd begun a new adventure in connecting with God.
Here are some things I've learned about prayer along the way.
We do not pray to air. Here in Colorado Springs, majestic Pikes Peak rises above the city. On those rare cloudy days when the Peak is obscured, we citizens don't wander around the streets saying, "I knew it was too good to last. The Peak is gone!" We know the Peak is there even though we can't see it. That's the way it is with God. He's real and at work even when we can't see his hand.
Jump right in. We can read all the books on prayer or listen to the greatest intercessors in the world, but none of that means a thing if we don't just jump in and start talking to God. Because of what Jesus did on the cross for us, we can talk to our heavenly Father as naturally as we talk to a good friend.
Jana* remembers her grandparents' prayers filled with sacred sounding Thees and Thous that made her feel uncomfortable about approaching him. She says it wasn't until she tried to start a stubborn lawn mower during her husband's absence that she wiped the perspiration from her forehead and sighed a pitiful plea. Her simple prayer of "Lord, I really need your help"—and the resulting catch of the engine—thrust her into a new awareness of his presence.
There's no "right" way to pray. Anyone who's ever attended a seminar on prayer undoubtedly has heard the five Ps: Be in the same place for prayer each day, during the same period of time; use the same posture; select a Scripture passage; then pray. While those are good suggestions, sometimes they can cause us to concentrate on the process rather than the privilege of prayer.
Years ago, as I explained a workplace challenge I was having to a New York friend, he leaned back in his chair, put his hands behind his head, and said, "Let's just give this to the Lord right now." And then he proceeded, with eyes wide open, to pray.
Startled, I immediately put my head down, clasped my hands together, and squeezed my eyes closed. But even with my eyes shut, I knew my friend continued gazing out the window, talking to the One who'd created all that beauty. I was amazed both at his physical boldness and spiritual humility, but knew he had just introduced me to looking at prayer in a new way. Today, depending on the circumstances, I readily pray with my eyes open—on walks with a friend or even on the telephone as I try to encourage a troubled caller.
Make prayer a natural part of your day. My Kentucky grandmother, Mama Farley, talked to God so casually that I often thought we had company. I'd meander into our kitchen expecting to see one of our neighbors, but discover it was just Mama and the Lord discussing the day.
"Now, Lord," Mama would say, "You're going to have to do something about the well. You know we need water. And you've said all we have to do is ask, so thank you for the way you'll guide us in solving this. Meanwhile, keep the men strong and safe as they dig."
My grandfather and uncles reached a good water table by the next morning.
Let your emotions show. When my son, Jay, was a toddler, he'd often exclaim, "Hey, take a see!" instead of "Look!" What if we offered that same joyful call to our heavenly Father as we thank him for a beautiful sunrise or the early morning dew balanced on a summer leaf?
In the same way, what if we were truthful in our pain? As a single parent, many of my prayers have begun with "Lord, you know I hate days like this," as I've faced yet another crisis. When the Lord said, "Come unto Me," he didn't add, "Come with a smile on your face" or "Come with the right attitude." He just said "Come!"
Pray even when—especially when—you don't feel like it. One of my single-mom friends, Debi, heard her then nine-year-old son, Shane, screaming as he charged into the house one summer morning. He was clutching his left hand with his right—and blood was oozing out between his fingers.
"Shane! What happened? Let me see!"
The child backed up. "No! You'll hurt me!"
"Shane, Mommy can't help unless you show me your hand."
"No! Get away!"
Finally, Debi wrestled him to the floor and carefully opened his fingers, expecting to see exposed bone and tendon. But the cut was just one of those skin scrapes that bleeds a lot. After washing and dressing the wound, Debi released Shane to his ball game.
As she put away the first aid kit, she marveled at her son's dramatics. Then she realized she'd been doing the same thing to God. Her husband's walking out had so stunned and hurt her that she wouldn't pray. It was as though God were saying, Let me see, while Debi stood with fists clenched, saying, "No, you'll hurt me."
Right there in the kitchen, she sobbed out her pain to the Lord, telling him what he already knew but she needed to hear herself saying. Her own healing had begun.
Give the crisis to God. Think of the most spectacular answers we've had to prayer. Haven't they come when our backs were to the wall and we could do nothing to pull ourselves out of the mess? That's when God can show his power.
I've taken days and even weeks to work through numerous dilemmas, but sometimes, especially in the midst of a crisis, all I had time for was a panicked "Lord!" That's all I could do in Pennsylvania when a speeding car spun out of control and headed right for us. The car missed us by a fraction.
But another rainy afternoon near our home, a car skidded into our lane—and right into our auto's rear panel even as I yelped the same prayer. I don't know why sometimes God chooses to intervene and other times allows the crisis to occur. I just know the Lord is with us even when he allows the bad stuff to happen. The morning before my husband died, he told me, "Just remember, San. The Lord never promised us an easy road, but he did promise always to be with us on that road." Some days that's all that gets us through.
We can pray even when we're powerless. Aunt Adah was paralyzed for the last five years of her life and unable to speak for the last two years. My mother cared for her totally—bathing her, turning her, feeding her. She also challenged Aunt Adah to accept a special prayer ministry, saying that the family needed the prayers she could still offer in her mind.
Throughout the day, as Mother received word of a particular need, she'd pass it along to Aunt Adah and wait for the coded eye blinks that assured her my aunt understood. My children and I were recipients more than once of those special prayers—especially on days when we were due to fly in for a visit.
As soon as we'd arrive at my parents' home, we'd go to Aunt Adah's bed in the living room, bend over the rail to kiss her forehead and thank her for praying. Often we'd add specific details—such as our making it to the second flight even though the first flight had been delayed. How Aunt Adah's eyes would shine then.
The Lord released Aunt Adah from her tired body last year, but her prayers are sorely missed. I've often thought about how her prayers surrounded us in our busy schedules, but I've also wondered how they affected her as well. Even in the midst of her pain, she possessed a graciousness and peace I wouldn't have expected from one so bound to a paralyzed, pain-filled body. Perhaps her constant prayerfulness wrapped her in God's grace.
Trust God's sovereignty as you pray. After my husband Don's brain cancer went into unexpected remission, I dared to ask him if he thought all the prayers on his behalf had changed God's mind. He lifted his face to the morning sun as he shook his head.
"Then why do we pray if our prayers can't change God's mind?" I asked.
He turned to give me one of his gentle, patient looks. "To show our submission to the Master."
That scene has stayed with me even these fourteen years after Don's death, reminding me we don't have to know the future when we pray. All we have to do is trust the One who does.
Even in loss, find something for which you can be thankful. After Don's death, I was determined that although ten-year-old Jay and eight-year-old Holly had lost their dad physically, they weren't going to lose me emotionally. Thus, every night as I tucked them into bed, I asked if they wanted to talk before we prayed together. Sometimes Jay shared a special memory of his dad or had a question about something at the funeral. But not Holly. Even after two weeks, she hadn't cried and kept all her questions inside. I began to ask my friends to pray for her to open up.
Shortly thereafter, as I tucked her in and routinely asked if she had any questions, she said, "I do wonder one thing. When we prayed, didn't God listen?"
Oh, boy. With that one question, she'd uttered the universal heart's cry.
Mentally I shot a quick prayer for help, then began the hardest explanation I've ever tried to give.
I reminded Holly of my Grandpa Ted who'd died after his leg was severed in a Kentucky coal mine. He was only twenty-two years old and left three children under the age of four. Then I talked about God's gift to us of those extra sixteen months, after the doctors said her daddy would die within weeks. I added that he could have died with the first cancer when she had been only three years old.
When I was talked out, I asked Holly if she felt like praying that night. She nodded, then began. "Thank you, God, that Daddy died now instead of when I was little."
Since that night, I've had numerous occasions to ponder why God doesn't always answer the way I've asked him to. I still don't have a solution. All I know is that he wants us to keep talking to him and that we do not pray to air.
Sandra P. Aldrich is a freelance writer, speaker, and author of such books as Men Read Newspapers, Not Minds, and Kids Fight When the Phone Rings (both Tyndale).
Read more articles that highlight writing by Christian women at ChristianityToday.com/Women
It's Time to Change How You Talk to God
Read These Next