Raising Culture-Conscious Kids
How to shore your teenager up for life in our world.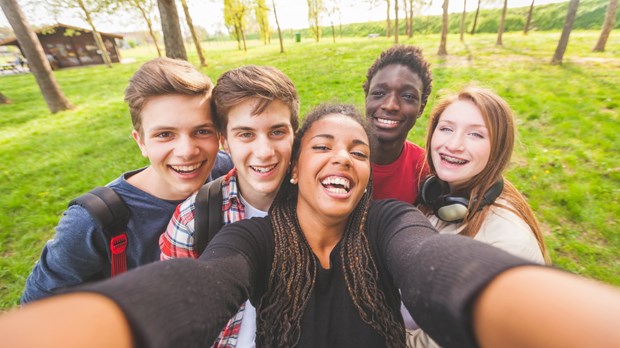 There is no question that the way we parent is impacted by the world we live in. And what a world it is!
Instead of Ozzie and Harriet, we've got Ozzy Osbourne. We have to help our children deal with AIDS, Ecstasy, and terrorism. Movies, music, television, video games, and the Internet offer thousands of ways for our children to get into trouble. It can feel overwhelming to try to give our teenagers the tools they need to make godly decisions in an ungodly world.
Jesus knew we would always live in a delicate balance with culture. He commanded us to go out into the world for his sake (Mark 16:15), but the Bible also reminds us to step carefully (1 John 2:15-16). As parents, we need to teach our children to do just that. Thankfully, Paul's letter to the Ephesians (see sidebar) can serve as our guide.
Know what you're up against (Eph. 6:10-12). In any battle, it's essential to really understand your opponent. Parents must become students of today's culture and have a sense of reverence for its power and influence. Become familiar with the music your teenager listens too, even if you can't stand the sound of it. Know what Internet sites he visits, what movies he watches, what books he reads. Read teen magazines and check out MTV once in a while to learn more about the voices that are influencing today's teens.
Keep your eyes open (Eph. 6:13-17). Just because your child grew up in a Christian home or is part of a youth group doesn't mean he won't face the same temptations and influences as his peers. As your teen begins to make more of his own decisions, help him stay grounded in his Christian values and the Word. Talk with him about the gifts God has given him and how he might use them in the world. Ask him about ways his faith can help him deal with the challenges he faces. Encourage his devotional life and help him apply God's Word to his daily life.
Use the power of prayer (Eph. 6:18). I often wake up in the middle of the night and go into each of my daughters' rooms and pray over them. I lean toward my wife, place my hands above her head, and I pray for spiritual protection for her. I do this not because I'm a spiritual giant but because I am desperate! The Bible is clear; it is our duty as parents to pray regularly and often for and with our children. In the end, it will be God at work in your teen's heart that helps him be a light in our dark world.
Jim Burns is an author, speaker, and the president of YouthBuilders. Learn more about his work at youthbuilders.com.
Read more articles that highlight writing by Christian women at ChristianityToday.com/Women
Raising Culture-Conscious Kids
Read These Next