Married Strangers
Things didn't improve until I found out I was no good at loving my wife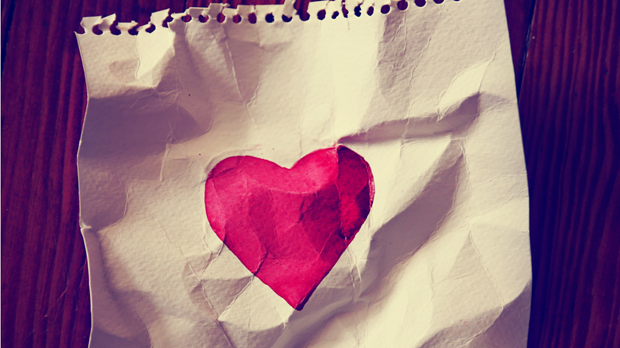 Image: ANNETTE SHAFF / SHUTTERSTOCK
Sandi picked me up at the airport as I returned from another exhausting concert trip, and it was happening again. As we drove down the freeway, our conversation escalated into an argument, which soon became an ugly shouting match. We were fighting about, well, everything—anything. It was a different subject every time, but the catalyst for the friction was still the same: we both had needs that weren't being met by the other.
I'd come home from basking in the warm glow of applause and affirmation and I'd want that heady experience to be fulfilled by romantic, verbal and spiritual intimacy with Sandi. But I was insensitive to the fact that her experience had been radically different from mine. She'd been anonymously doing dishes, paying bills and looking after our baby daughter, Heather, alone. She wasn't in the mood to rush breathlessly into my arms to greet the returning hero. She needed to tell me about her world. She needed a back rub. She needed me to go to the grocery store.
The angry exchange would typically be followed by a chilling silence. Then, when the dust had settled, we'd side-step the whole business and pretend that nothing had happened. We plowed ahead, trying to deal with the nuts and bolts of daily living. It was part cowardice, not wanting to face another explosion by revisiting the mine field of the particular argument. And it was part confused intentions, just trying to let it go and give each other a measure of grace. In any event, that course of nonaction produced a deadly reaction. We gradually stopped talking to one another about our needs and feelings. Slowly but surely, we were becoming strangers living under the same roof.
Lonely House
Early one Sunday morning, I was on my way to play some music for a local church. That's when the words to the song "Lonely House" came spilling out:
I want to tell you everything
Tell you who I am
I need to be the one you trust
And take you by the hand
But when I try you pull away
And I don't understand
Here we are in the lonely house
We can't talk about it
Because the anger might come out
Here we stay crying hidden tears
Days turn into years
In the lonely house
"God must have something more in mind for marriage than this," I thought. In that moment, Ephesians 5:25 came echoing back to me like an answer from heaven: "Husbands, love your wives as Christ loved the church and gave himself up for her." I said out loud, "But I don't know how to do that, God. I don't have what it takes!"
Healing often begins with confession, and I had, almost without knowing it, finally confessed my own bankruptcy to God about my inability to truly love. I could almost hear the Lord saying, "That's right, Randy, you don't have what it takes. Nobody has what it takes to love with a godly love … but I do!"
I realized that instead of taking the initiative in talking, touching and praying with Sandi, I'd been busy feeling sorry for myself. I had been nurturing my pain and harboring anger toward my wife, which only created more distance between us. I began praying this prayer (I continue to pray it every day): "Dear Lord, help me forgive Sandi for not loving me well, just as you've forgiven me for not loving you well. Help Sandi forgive me for not loving her well, just as you forgive me for not loving her well, just as you have forgiven her for not loving you well. Knit my family together by your Holy Spirit, and draw us closer to each other as you draw us closer to yourself. Save us from ourselves, Father. Teach me how to love my wife."
The Turning Point
A few years ago, Sandi discovered that a tumor had grown behind her left kneecap. The doctors said she needed surgery. At the same time there was a lull in my concert schedule, so I was home for almost a full month. My wife's recovery process was slow and difficult. At times she would almost pass out from the pain as I helped her hobble down the hall to use the bathroom. I did my best to keep the household running, and soon she nicknamed me Nurse Rand. I brought her food and medicine, took our daughter to school, did some house cleaning. I found myself delighting in doing little things to make Sandi feel better, and for once we had lots of time to just be together and talk. A few weeks after she was back on her feet, she turned to me and said, to my surprise, "You know, I fell in love with you all over again. You took such good care of Heather and me after my surgery, and you never complained. You are a truly sweet man."
We gradually stopped talking
about our needs and feelings.
We were becoming strangers
living under the same roof.
Sandi and I have been married for more than 17 years. It has been one of the richest and, at times, most difficult experiences of my life. I wouldn't trade it for anything. Sandi has a warm (and loud) laugh that comes easily and often. She is bright, attractive and tender-hearted toward people and animals. (Frequently I'll come home from a concert to see yet another furry face peeking out at me from behind the furniture.) She's a unique and precious woman of God—and my best friend.
I won't tie our story up with a neat little bow and say that everything is perfect. We are still very much a work in progress. But the beauty and hope in the midst of our struggles is the constant vision of Jesus at the center of our marriage. We recognize that we are spirits housed for but a brief season in flesh and bone. We can stay committed to each other because of Christ's commitment to us. The glorious mystery of real love comes only from the holy heart of God. We'll spend the rest of our days exploring that rich mystery. We'll do it together.
Randy Stonehill has been a popular Christian recording artist for 20 years. He and Sandi live with their daughter, Heather, in southern California. The song "Lonely House" appears on his current release, Thirst. Lyrics are reprinted by permission.
Read more articles that highlight writing by Christian women at ChristianityToday.com/Women
Married Strangers
Read These Next