Freedom Is Waiting
Are you willing to do the work to be set free?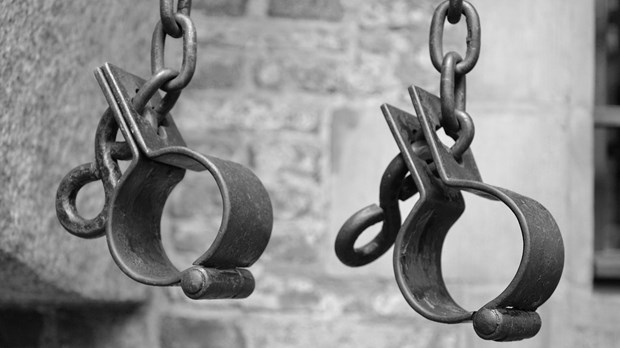 It was a graveside memorial service for a young girl in our church community. She was born with a terminal illness; her short life was marked by both love and pain. A year after her death, I stood with family and friends to release dozens of colorful balloons into the air. The balloons were a vivid reminder that her soul was set free from her body.
That moment was a powerful reminder to me of what true freedom is about. It was only in death that Emma's soul was set free. And it is often only in our own death—to ourselves, to our plans, to our own control—that we experience the freedom and amazing life God offers us.
Join me as we take what we've learned in this issue and make it personal. Freedom is waiting. Are you willing to do the work to be set free?
Step #1: Freedom Check
How free are you? In her article, "The Struggle of Having a To-Do List," Ashley Gray writes, "I draw up a list of things that will measure my worth, and the more I strive to define myself according to this list, the harder it becomes to hear better words, to see what is really life-giving, not just life-occupying."
What do you find "life-giving"? What do you do that's "life-occupying"? How does yes and no in your life relate to your desire for approval, your fear, or your pride? Take a mental inventory of what governs your daily choices—big and small. At the end of the day, ask God for wisdom about the choices you're making, either "life-occupying" or "life-giving."
Step #2: Surrender to Glory
Renee James says, "In moving his chosen people from slavery to freedom, God put himself on glorious, overwhelming display." Are you familiar with your own story from slavery to freedom? If you haven't done this in a while, thank God for the way you met him for the first time. Remember what he's done for you, and praise him for bringing you from slavery to freedom—even if it was decades ago. What did he free you from then? What do you need him to free you from now?
Step #3: Choose Worship
Renee James goes on to say that our freedom is for God's glory, and it's a fight to live in that freedom. But God doesn't leave us alone in that, he gives us a "freedom-fighting, exodus-living … secret weapon: worship."
When you feel "stuck" or "bound," are you likely to worship? Most of us are more likely to worship our worry than to worship our God. Take a worship challenge: discipline yourself to only praise and worship God for an entire week. Try it! See what happens when you use worship as your weapon against bondage to self and to sin.
Step #4: Freedom in You
A healthy understanding of ourselves and a healthy understanding of God are necessary components to truly living free. In "Slaves to a Limited View of God," Ava Pennington details out the different ways we can see God, such as Holy, Healer, or Sovereign. What are your "default" views of God? Which views are you less likely to think of or worship?
John Stott says that "true freedom is to be who God created you to be." Do you know who God has created you to be? Scripture holds strong truths about our identity as God's children (Hebrews 6:18, Romans 5:1, Ephesians 1:13, 2 Corinthians 5:17). In addition to our "communal" identity as God's children, we're also given spiritual gifts. (See 1 Corinthians 12:4-11 for examples.) What is one "communal" truth that's freeing to you today? What is one "specific" truth about your circumstances or gifting that's freeing to you?
Step #5: Freedom in Action
Alveda King says, "Righteousness and justice [are] companions of liberty and freedom." King says that liberty is an essential quality of God's work in the world and that God sees all of us the same: as one people in need of a savior. What areas of your world need a savior? Think about your neighbors, about the causes you're passionate about, about the places you're involved. How could God be calling you to something greater than yourself, to use love and servanthood as your passageway to freedom?
When we begin to think about how God might be calling us to advance his freedom for others, we're often met with obstacles. King calls this the "altar of fear." Jennie Allen talks about praying a bold prayer of "I'll do anything for you, God" to bring her to a place of freedom in Christ. Do you feel you'd do anything for God? You may default to thinking of the "bad" things this might mean, such as giving up comforts or security. But what if your "anything" was also good, big things, ways that God is calling you to be part of his work in the world?
Read more articles that highlight writing by Christian women at ChristianityToday.com/Women
Freedom Is Waiting
Read These Next