"I Wish He Were More Spiritual"
How can I help him get more involved with his faith?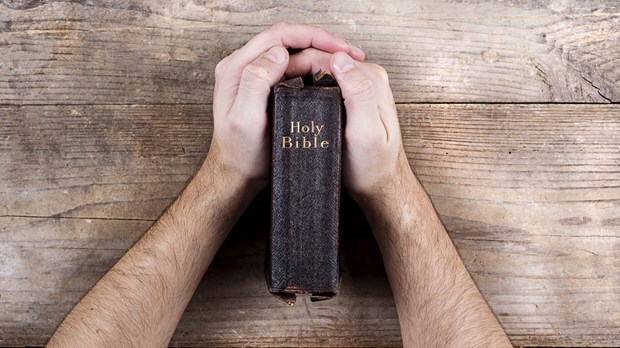 Image: HALFPOINT / SHUTTERSTOCK.COM
My husband is a Christian but isn't as interested in being involved in spiritual things as I am. What can I do to help him become more motivated?
This is a common question because many wives have a set concept of the perfect spiritual mate. Many wives wish their husbands would go to church, lead family devotions, pray at meals or as a couple, have deep spiritual conversations with her, or schedule his own devotional time each day. Almost always the husband is doing something, but not everything on her list. If he's committed to going to church each week, if he helps get the children ready and has a positive attitude, give him an A+.
Usually a wife who asks this will have something specific in mind. I'll ask, "Have you ever shared your specific thoughts?" Sometimes she hasn't because she wants it to come from him. This is an unfair expectation because he may have never seen that particular spiritual practice modeled by other men.
The best way to help him is to make a request. If you want him to lead the prayer at meals, you could say, "It would make me really happy to have you initiate prayer at family meals. You could pray or you could ask me or one of the children to pray. That would make me feel good that you were calling our family to prayer." If you share it that way, he'll likely start doing it. And once he does, be sure to appreciate and encourage his attempts.
Perhaps you think, I just wish he would do it without me asking! Marriage is about helping each other. We have to share our desires so the other person knows those desires.
Another wife may complain about how long she's nagged her husband to do family devotions with the children. She communicates condemnation, that he's not a good father, and he's not a spiritual man. Far better to request specifics, such as "Honey, I bought a new Bible story book today. Would you be willing to read to the children tonight and I'll read tomorrow?"
He'll probably be willing. Don't sit back the rest of your life hoping he's going to do something. Give him a specific opportunity. The more specific you are, the more he'll engage and take initiative. Whatever you'd like him to do, rather than condemning him for not doing it, make a suggestion or a specific request.
None of us comes into marriage mature adults or spiritual leaders. We're all in process.
This spiritual issue was reversed in my marriage. I envisioned my wife, Karolyn, and I praying together every day. After the wedding, I realized Karolyn didn't feel comfortable praying out loud, which bothered me. For a long time I made her feel guilty, but I finally realized that this was her personality. You don't have to pray out loud to be a spiritual Christian. You can pray silently. So that's what we did. When I was willing to accept who she was and not demand she pray how I wanted her to, the problem was solved.
Many wives will find this pattern with their husbands. They don't want to pray out loud. Don't set up a standard and then call him a failure when he doesn't do it like you.
When I first became a pastor, I realized Karolyn didn't aspire to be a pastor's wife. Part of my journey was to give her the freedom to be the person God had made her to be rather than force her to fit a preconceived mold of "pastor's wife." She didn't want to lead the women's ministry or a Bible study. Her gift is one-on-one conversation. She shows interest in people's lives and reaching out. I had to let go of my expectations and allow her not to take an official role in the church, and the church loved it!
In the same way, wives can force their husbands into a spiritual mold. The process of helping your husband become more spiritually motivated begins by recognizing every husband is different. When you give him the freedom to be the man God has made him to be and encourage him with specifics, God can do amazing things in both your hearts.
Gary Chapman is the bestselling author of The Five Love Languages. His most recent novel is A Marriage Carol, co-written with Chris Fabry. He and his wife, Karolyn, have been married more than 45 years.
Read more articles that highlight writing by Christian women at ChristianityToday.com/Women
"I Wish He Were More Spiritual"
Read These Next