Ephesians 2:4-5
No matter the weight of our sins, Christ's sacrificial love redeems us all.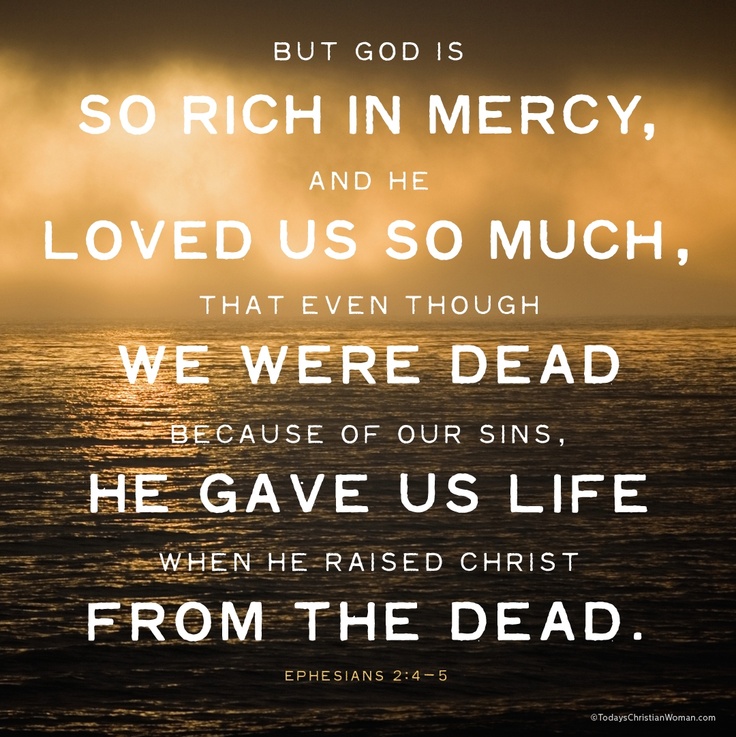 During a private counseling session, Walter told me that although I had a biblical reason for divorce, I still needed to forgive John. I became unglued! "Where in the Bible did it say that I needed to forgive him?"
He explained that I'd been forgiven by the "king" (God) for a huge debt I could never repay, and now I needed to extend forgiveness to a "fellow servant." Walter also explained that forgiving someone involved three decisions: choosing (1) not to remind the offender of his offenses; (2) not to gossip about the offenses to others; and (3) not to rehash the offenses over and over to myself.
Finally, I knew what I had to do.
The next day I told John that because of Christ's sacrificial death for me, God had forgiven my sin and accepted me as his child. And even though I didn't feel like it, through God's strength alone, I forgave him. "But because of his great love for us, God, who is rich in mercy, made us alive with Christ even when we were dead in transgressions-it is by grace you have been saved" (Ephesians 2:4-5). As I said the words, I felt the anger, hatred, and bitterness that had consumed me began to diminish.
Adapted from TCW article "My Husband's Secret Life" by Lucille Jones.
Read These Next