Motherhood, Music, and Ministry
Francesca Battistelli opens up about why she wants God to write his story on her heart.
Francesca Battistelli is on a roll—she's the top-selling Christian artist of the past ten years, and she was the first female to win the Dove Award's Female Artist of the Year since Amy Grant in 1992. Since college, she's been writing and singing songs of worship—and in the past ten years, she's also managed to get married, have two kids, and release three albums. We sat down with her to hear what life is like on the road, and what she's learning about balancing motherhood, a full-time job, and a call to raise up disciples for the gospel.
God brought me to a place where I didn't care if I was going to be successful. I just wanted to be in his presence and worship him
Why did you decide to work in the Christian music industry?
When I was really young, I wasn't sure what I wanted to do—there was a part of me that wanted to pursue secular music, but that didn't last very long because there was no depth in my lyrics. I was singing and writing songs that didn't mean anything. God brought me to a place where I didn't care if I was going to be successful. I just wanted to be in his presence and worship him, so I started writing all these songs my freshman year of college.
After freshman year, I decided to make an independent record—my dad helped me out. And I started playing at coffee shops and churches, leading worship at my youth group and doing whatever anyone asked of me. I was just open to whatever God had, and God kept opening doors and gave me the opportunity to sign with my label and move to Nashville right after college.
How has being able to interact with the people you're singing to ministered to you?
It's totally what makes it worth it—I was playing at a Six Flags in Texas two years ago, taking my son on one of the kiddie rides right before the show, and I was wearing an all-access pass. The girl running the ride asked me if I was with one of the bands. When I said, "Yes, my name is Francesca," she said, "Oh my gosh, oh my gosh, I need to talk to you after."
We met up after the ride, and said this: "A few years ago I was in a really bad place, I was cutting, and I didn't believe that God loved me. And then I heard your song, 'Freedom in Me' and it literally changed my life forever."
I was so moved by that—you always think it's going to be a new song or one of the more emotional songs, but that was one of the first songs I ever put out. I didn't expect it to be a song that changed someone's life, but God used it.
What inspired you to write your new single, "Write Your Story"?
That's been my prayer—I want God's best for me. It's based on Jeremiah 29, "For I know the plans I have for you," declares the LORD, "plans to prosper you and not to harm you, plans to give you hope and a future." That's my favorite verse.
It's also a good follow-up to my older, "My Paper Heart"—someone at my label pointed out that that's a great part B to the song, which was, God will you write your name on my heart and redeem me and make me beautiful, and now this song is, I want you to write your story on my heart.
Do I take that big step of faith or not? Everything I've learned my whole life—do I really believe it or not?
How did you come to Christ?
I grew up in a Christian home, but I really had a defining moment at 17 of, Do I take that big step of faith or not? Everything I've learned my whole life—do I really believe it or not? It was that defining moment again as an almost-adult—I really want to give God my life.
Who is your biggest spiritual role model?
My mom—every morning, she spends a good hour with the Lord. She gets her coffee and then just goes—now she goes on her porch, growing up she'd go into our little sitting room. That was an incredible example for me—I would get out my Bible, maybe I didn't read much at first, I'd maybe just doodle, but it got me into that practice. But she set an example for me to be a studier of the Bible and to spend time with the Lord and to pray—she has a list of people she prays for every single day. She's just one of the most faithful women of God I know.
Did you meet your husband doing music?
Yes. He used to be the drummer for NewSong—his dad is still in that band. But now my husband plays drums for me. Our kids are on the road; they're little tour babies.
We're on the Bible Tour right now—when Natalie [Grant] has her kids, and Meredith [Andrews] has her kids, there are seven kids out on the road. It's so fun!
What's it like to tour with so many Christian artists?
I think in any other genre, it could be crazy, but we all want to make the best night and bring honor to Jesus. This industry is so small that by the time you've been in it for a while, you have toured with pretty much everyone—it's fun, you go to sleep and you wake up and you're with your friends, still. It's like a big slumber party.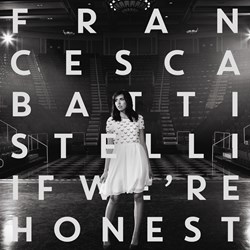 Your new album releases April 22. Can you tell us a little bit about it?
The album is called If We're Honest, and it's my favorite up to date. I think it's a lot deeper, spiritually, and a lot more personal, but it's also really fun. We realized as we were trying to incorporate songs into live performances, I wanted a lot of high-energy songs. I'm really proud of how this record turned out. It's like a baby; I'm just ready for it to be born. Summer is always slow because there's not really touring, you just do festivals. And then we're heading a big tour this fall, and I have a Christmas tour. It'll be a big year of promoting the record, but I'm excited.
How is it balancing motherhood and a music career?
Some days I do great, some days I don't. It's a hard balance. It's awesome to be a working mom and to have so much support. My kids can come to work with me—it's such a blessing, even though it's crazy. It's a constant juggling act, and it's not something I figured out. I talked to Natalie and Meredith about it and they said they're exactly where I am—some days it's a huge struggle and some days you do great. So it's just trying to live out this calling and gift of music that God has given me as my ultimate calling of making disciples of the gospel, but at the end of the day as long as I'm putting my family first, I know that God will take care of the rest.
What would you say to women who want to pursue their own creative gifts?
Go for it—the Lord gives us gifts and he gives us desires to express them. And that's a good thing. Something I'm learning as a mom is that you still need to be a human being and take care of yourself because you'll be a better mom for it. It's something that moms need to hear because we have this feeling that everyone else's needs should come first always. My husband is always reminding me that God made me a person too. So pursue your gifts and let the Lord help you with that—the Lord made us creative. He wants us to be creative because he's creative.
Subscribe to TCW at this link, and sign up for our free e-newsletter to become part of a community of women striving to love God and live fearlessly in the grit of everyday life.
Ashley Moore is the assistant editor for Christianity Today's Church Law and Tax Group. She contributes to Today's Christian Woman and Her.meneutics, blogs at AshleyGraceMoore.blogspot.com, spills on herself at least twice a day, and has developed very strong feelings for her snooze button. Follow her on Twitter: @ashgmoore.
Read more articles that highlight writing by Christian women at ChristianityToday.com/Women
Motherhood, Music, and Ministry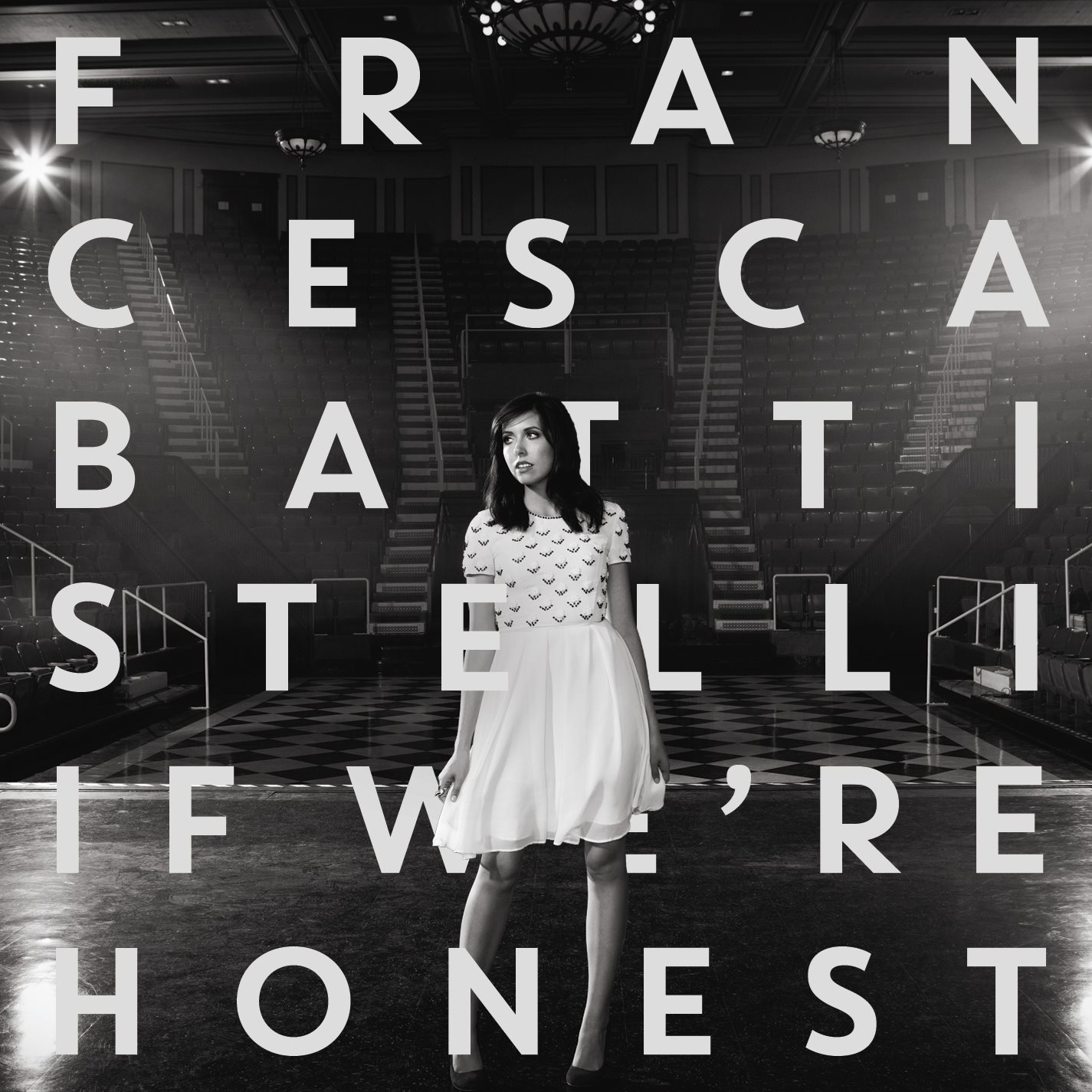 This slideshow is only available for subscribers.
Please log in or subscribe to view the slideshow.
Read These Next