Dangerous Friendships
How to recognize an emotional affair and rectify your marriage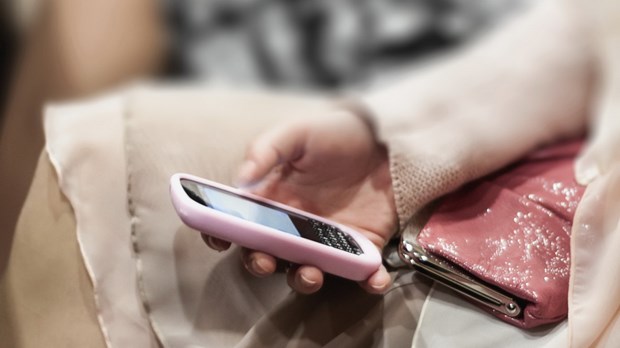 The emotional affair is like the physical affair's cousin: more subtle, deeply rooted in feelings, and in many cases, much more destructive. Some emotional affairs start simply because one husband spends time with someone of the opposite sex and a friendship is formed. What can that hurt—right?
There's nothing wrong with men and women being friends. But it's not the friendship itself that's the real issue; it's when the friendship crosses a line into something else.
The Sneaky Ways Emotional Affairs Start
Emotional affairs often start at places like work, community or church committees, or online. Two people become close by sharing inside jokes, going to each other for emotional support, or taking some "quick" coffee breaks together, and soon an emotional attachment is formed. It all starts innocently enough, but it can escalate quickly.
When you're married or in a relationship, you need to establish clear boundaries with your opposite-sex friends, such as:
• Don't vent to your friend about your marriage or share secrets about your husband.
• Don't hide the things you do with a friend from your spouse, including emails, texting, or Facebook exchanges.
• Don't compare your husband to your friend.
• Invite others along to lunch, coffee, and so on rather than it just being the two of you.
Signs You May Be Engaging in an Emotional Affair
Not every emotional affair begins because a person is unhappy in her marriage. Sometimes life just gets busy and you end up seeing your friend (at work, for example) more often than you see your spouse. Or perhaps you've been having some difficult times in your marriage, and while you still love your husband, you start feeling closer to your friend and you begin divulging some of your feelings and struggles.
If you're wondering whether or not you're in an emotional affair, here are some signs:
• You can't wait to get to work to see your friend.
• When something great happens, the first person you want to tell is your friend.
• You feel like you and your friend are emotional soul mates.
• You've imagined yourself kissing your friend.
• You're emailing or texting your friend and keeping it from your spouse.
If you're hiding things from your husband or feel as if you're doing something wrong (or at the very least, questionable), it's time to examine your friendship. This is the critical time when you can do something about your emotional affair before it ruins your marriage.
End It
If you realize you're in an emotional affair, the first thing to do is either end the friendship or establish the correct boundaries. You might need to pull away from the other person completely in order to accomplish this. Most people find that it's difficult to change the friendship to be more appropriate once attraction has been recognized.
If your friend also feels attraction, however, it's best to just end the relationship. It's too difficult to establish appropriate boundary lines in a friendship when you're both fighting feelings of attraction. You need distance in order to allow yourself the time to get ahead of your emotions.
If your friend is a coworker, let him know you won't be seeing him outside the office (lunch breaks, after work for drinks) anymore. Tell him you feel uncomfortable with the way things have been, and for the sake of your marriage you want to pull back.
Bottom line: You need to put your marriage first and that definitely includes honoring the feelings of your spouse. If you have any qualms about whether or not an interaction with someone other than your husband is right or wrong, just ask yourself if you'd be okay if your husband was doing the same thing.
Talk It Through with Your Husband
Even if you pull away from your emotional affair, you should still confess the feelings you experienced to your spouse. Admit that you liked the attention the friendship provided you, and take responsibility for seeking an emotional attachment outside your marriage. Chances are, your husband has probably already noticed that you've been acting differently. Being honest through confession is a painful but necessary step toward healing.
You can bring the subject into the light by admitting what happened, how it made you feel, and why you want your spouse's help in moving forward. An emotional affair doesn't always signal a broken marriage, but it does send up a red flag that your emotional needs are not being met. This is something that you and your spouse need to figure out so you can provide a safe emotional place for each other.
Allow your spouse to work through the anger or hurt he feels. Don't diminish his feelings "just because the affair wasn't physical." The pain is real and valid.
Protect Your Marriage Moving Forward
Put your marriage first by working to rebuild your friendship with your husband. Here are some strategies you may find helpful in this process.
• Seek out more same-sex friends. While men and women can be just friends, you need to wait to work through your emotional issues before starting another opposite-sex friendship.
• Create times to bond emotionally with your spouse. Recreate some of your early dates to remind yourself of why you first fell in love with your husband.
• Make conversation a priority. Seek out a professional if you feel that you can't communicate your needs properly to your spouse. You need to be able to talk about everyday topics in a straightforward, gently honest way. Develop habits of affirming and encouraging each other. Work hard to handle conflicts in a healthy way.
• Schedule times for coffee or other low-key dates. Even with busy schedules, meeting for coffee one or two nights a week can help you rekindle the friendship you once had with your husband.
• Actively practice gratitude with your spouse by letting him know one thing you appreciate about him each day.
An emotional affair can end a marriage, but it doesn't have to, especially if you catch it and take corrective action early. If you're in an emotional affair, it's never too late to stop. You can rebuild the bond you once had with your husband by realizing that even the small things you do for each other make a big difference.
Cherie Burbach is a poet, mixed media artist, and freelance writer specializing in lifestyle and relationships. She's written for About.com, NBC/Universal, Match.com, and more. Her latest book is: My Soul Is From a Different Place: Poems. Visit her website for more info, CherieBurbach.com.
Read more articles that highlight writing by Christian women at ChristianityToday.com/Women
Dangerous Friendships
Read These Next