1 Peter 4:8
Love covers a multitude of sins.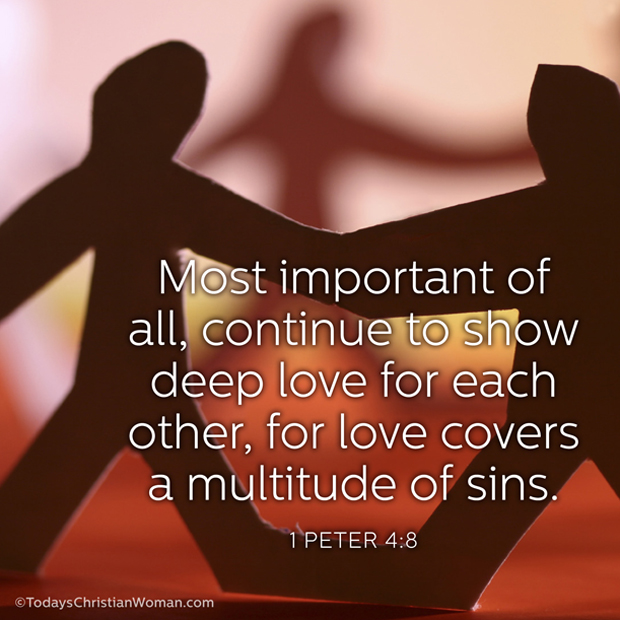 Subscribe to TCW at this link, and sign up for our free e-newsletter to become part of a community of women striving to love God and live fearlessly in the grit of everyday life. Sign up for our Encouraging Words newsletter at this link for daily Bible verses and inspiration.
Read These Next
A Gay Son's Tribute to His Mom

For years I ran toward drugs and gay relationships while my mother persisted in prayer and trusted in God's faithfulness.

John 7:38

What's the difference between living water and H2O?