God Speaks to Me
Bible teacher Priscilla Shirer on the silent seasons of life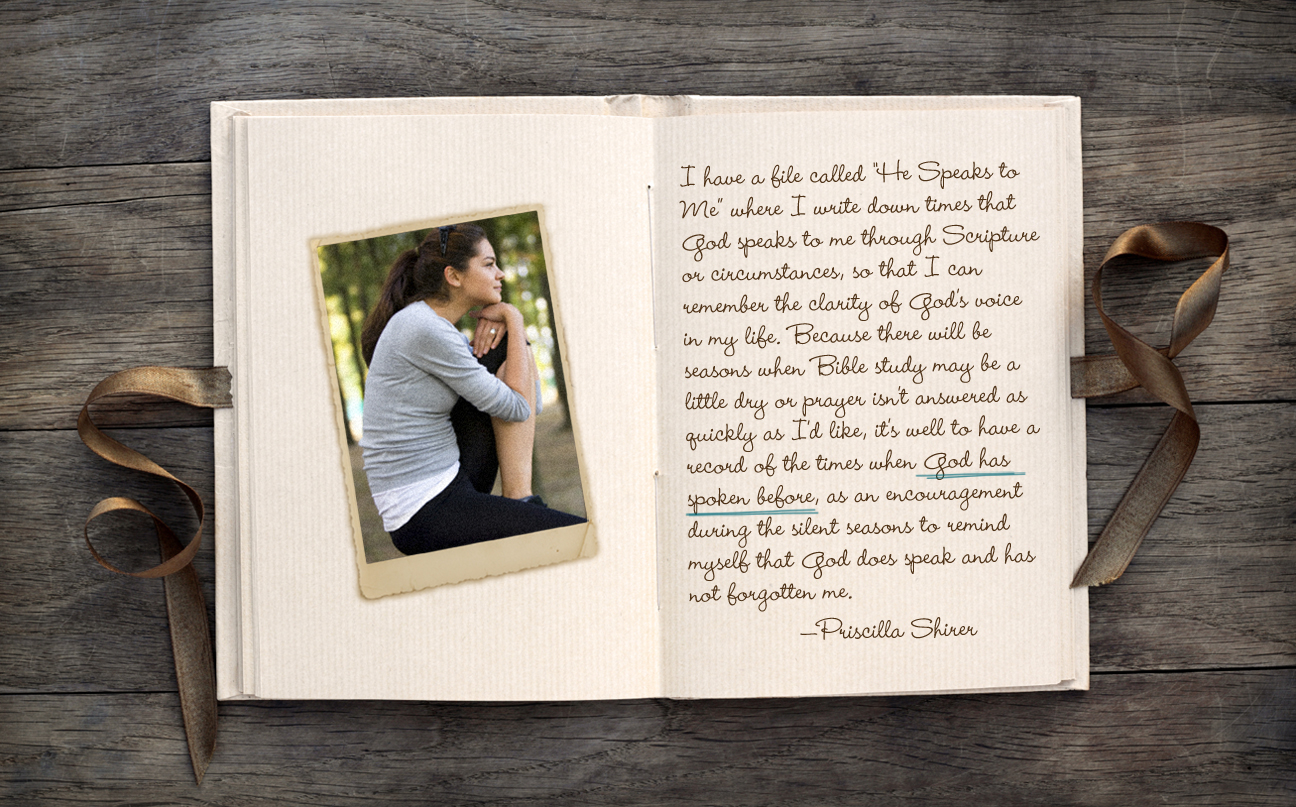 "I have a file called "He Speaks to Me" where I write down times that God speaks to me through Scripture or circumstances, so that I can remember the clarity of God's voice in my life. Because there will be seasons when Bible study may be a little dry or prayer isn't answered as quickly as I'd like, it's well to have a record of the times when God has spken before, as an encouragement during the silent seasons to remind myself that God does speak and has not forgotten me."
Click here to read what Priscilla Shirer advises are the best ways to study the Bible for life-change.
Subscribe to TCW at this link, and sign up for our free e-newsletter to become part of a community of women striving to love God and live fearlessly in the grit of everyday life. Sign up for our Encouraging Words newsletter at this link for daily Bible verses and inspiration.
Read These Next