The Future of Women's Ministry
5 practical ideas for getting younger women more involved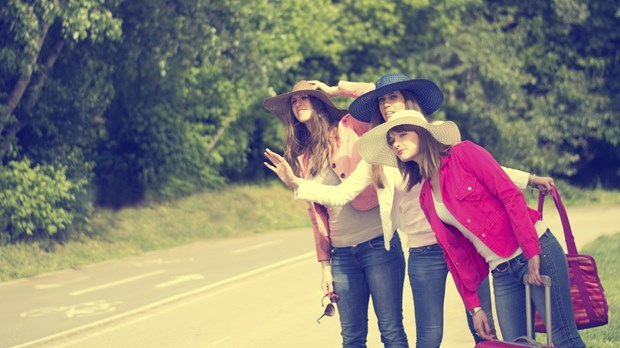 I can remember the days of my grandmother's women's ministry. The church divided up the women into groups of eight to ten called "Circles." Each group was named after a woman in the Bible. My grandmother was in Sarah Circle #3. They met biweekly for Bible study and dessert. If one of the women was sick the week that they were meeting, they would meet in the sick woman's home to provide extra anointing and prayer. On that day, of course, the sick woman would run around her home getting it ready for guests. I am sure by the time the group arrived, she was in desperate need of the extra prayer!
We may laugh, but are we much different? After being in women's ministry for 30 years and listening to women's leaders across the country, I am not sure. Are our events as one-dimensional as the Circle meetings? Are we stuck doing the same old things because we have always done them that way? And then we wonder why we struggle to get younger women involved our ministries.
Are we stuck doing the same old things because we have always done them that way?
But there is hope. Here are some strategies to encourage younger women to become more involved in your women's ministry.
1. Ask for Their Input
The younger women in our churches have ideas, thoughts, and suggestions. Ask them: What would you like to see us do as a ministry? What are some of the topics you'd be interested in discussing at a Bible study? You could survey the women of your congregation, asking a variety of questions about events, fellowship, activities, and outreach. Seek a diversity of voices by reaching out to single women, working moms, stay-at-home moms, single moms, and so on. Uncover their needs instead of making assumptions about what they'll want in a women's ministry.
2. Actively Listen
Nothing is worse than someone asking for your opinion and then not really listening or taking it into consideration. When you talk with the younger women in your church family, actively listen by asking open-ended questions and taking notes. Not every idea will be comfortable or perfect, but each deserves acknowledgment and consideration. Be patient when listening, and avoid layering in your own personal prejudices. It can also be good to bring along another member of your ministry team when you meet with the younger women in order to have another perspective.
3. Extend an Invitation
Invite interested women to be part of your women's ministry leadership team and allow them to be part of the decision-making process. They can bring insight into getting women in their particular age group more involved. All age groups have significant ideas and wisdom to offer. Also, remember that not all women will be interested in leadership, so be flexible and consider other ideas for involving them.
4. Empower Them
Consider ways to empower women by giving them the lead with certain ideas. Let them oversee an event or a portion of an event. Some smaller-scale opportunities to take the lead could include greeting guests, working a sign-in table, or serving food. Larger responsibilities could be handling communication, recruiting workers, or securing items for giveaways. If you have a volunteer who is ready to teach at the event, give her the opportunity and support to do so. This could mean providing some material and having her submit an outline, practicing with her, or sitting in on her teaching and providing encouraging feedback.
It matters for the future of our churches, and it matters for the women we serve.
5. Mentor Them
Some women with gifts of administration and leadership will be off and running right away. But there will also be those with a heart for ministry but who will need some more guidance. Do you remember being in the kitchen with your mom or grandmother, watching and learning as she cooked? They modeled, and then you were able to knead the dough or batter chicken. In the same way, ask a younger woman to assist at first, and coach her through increased responsibility. Take the mentoring beyond ministry tasks and do life together. Go grocery shopping together, grab coffee, meet for breakfast, go for a walk, pray together.
Getting younger women involved in women's ministry is doable and necessary. It matters for the future of our churches, and it matters for the women we serve. The process may not happen overnight, but we can find encouragement in Galatians 6:9: "So let's not get tired of doing what is good. At just the right time we will reap a harvest of blessing if we don't give up." The younger women in our churches are worth our time and energy. Make time to talk and listen to them. Invite them to be part of what's going on and empower them to play a role. Mentor them until they can fly on their own.
Christy Sylvester is a speaker, teacher, and writer who in lives in Humble, Texas. She has been married for nearly 25 years and is a homeschooling mom to five. Christy has served in almost every capacity in church service, being a founding member of Fallbrook Church in Houston Texas. Christy enjoys talking with her mom, listening to her dad, breakfast at Panera Bakery, road trips with her children, and dates with hubby.
Read more articles that highlight writing by Christian women at ChristianityToday.com/Women
The Future of Women's Ministry
Read These Next
Welcome Home

Reasons why you are the perfect person to host this holiday season

Fall-Apart Moments

Parenting inevitably leaves us discouraged, empty, and grasping . . . but maybe that's a good thing.