Take This Cup
Communion is more than an act of remembrance.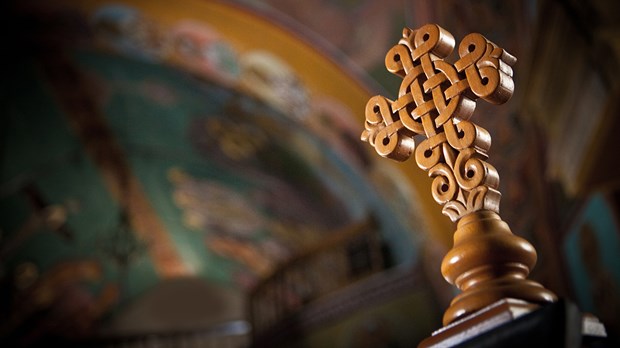 I wonder if the disciples celebrated Passover with heavy hearts.
Passover celebrated Israel's deliverance from slavery. As Death and Destruction killed Egypt's firstborn, they passed over Israelite homes because the blood of a sacrificed lamb marked their doors. The dark night birthed a new dawn for God's people. The disciples knew the story well. But wasn't it a painful tradition in the face of their current reality? They lived under the oppression of Roman rule; in fact, God's people had lived under the grip of oppression for hundreds of years. Was it challenging to celebrate God's powerful intervention in history when tomorrow was yet another day under the Romans' rule?
But like their ancestors, God saw their suffering and remembered his people. And like their ancestors, God would rescue them and deliver them from evil. The disciples didn't realize the words of the law and the prophets were being fulfilled in their presence.
"He took some bread and gave thanks to God for it. Then he broke it in pieces and gave it to the disciples, saying, 'This is my body, which is given for you. Do this to remember me'" (Luke 22:19).
The bread eaten at Passover was unleavened, a reminder that the liberated Israelites had to escape Egypt quickly. Unleavened bread was also understood to symbolize affliction and humility. Alongside this, an innocent lamb was sacrificed, its body broken to help God's people toward freedom.
The disciples understood the significance of the bread and the lamb. What they didn't realize was that Jesus would soon humble himself and be afflicted. Jesus' own body would be broken and sacrificed to save God's people once again.
"After supper he took another cup of wine and said, 'This cup is the new covenant between God and his people—an agreement confirmed with my blood, which is poured out as a sacrifice for you'" (Luke 22:20).
Disarmed by the blood-stained doorposts, Death and Destruction passed over the Israelite homes as God flung wide the doorway to deliverance. The Israelites escaped into the wilderness and entered into a covenant with the living God. Through this covenant, marked by blood, the Israelites received a new identity; their past was eradicated. They were no longer slaves but instead sons and daughters, called to represent God to the world as a light among nations. They were no longer defenseless; God was their protector and provider. They were God's people, called to be faithful to him above all others.
By the time they lived under Roman rule, God's people had lost their way spiritually. Their religious leaders were spiritual oppressors: judgmental, fear-driven men. Covenant was reduced to little more than condemnation. The people were wearied by rules they couldn't keep.
Then one day a man emerged from Nazareth, teaching with authority and empowered by God. He healed the sick. He loved the unlovely. He forgave the rule-breaker. He befriended sinners. Yet the religious oppressors hated him. It was clear a new covenant was desperately needed.
Now Jesus' blood would set people free. Their old identities of condemnation, sin, and shame would be gone. Jesus offered the people (and us) a new life. They were no longer slaves to sin and brokenness but beloved children of God. Freedom and forgiveness would be theirs. A fear-driven existence was replaced by a life-giving purpose to represent God as the light of the world.
The disciples couldn't possibly understand the full poignancy and the power of Jesus' words that evening. The night grew longer and darker. Thursday became Friday. His body was broken. His blood was poured out. And heaven's victory took the shape of a cross and an empty tomb. Healing and forgiveness flowed. And the disciples remembered.
"Do this to remember me" (Luke 22:19).
This act of remembrance is not only to remember what happened to Jesus or how the first Passover foretold what Jesus would do. He is not just the God of our history; he is not just the God of someone else's testimony. He's your mighty deliverer.
Through his death and resurrection, Jesus can transform your darkest night, cleanse your deepest shame, forgive your hidden sins, and restore your wearied soul. We take the bread and wine and remember that all that Jesus did is for us here and now.
Are you held captive by your past? Jesus is the truth who sets you free.
Are you broken by your sin and shame? Jesus was broken for you and can make you whole again.
Jesus has given you a new identity and calls you into life-giving purpose.
So reach out—and take this cup.
Read more articles that highlight writing by Christian women at ChristianityToday.com/Women
Take This Cup
Read These Next
Dare to Be Happy

Many of us wrongly believe that we have to choose between happiness or Jesus.