Feel Cold and Alone?
Flowers still grow in winter.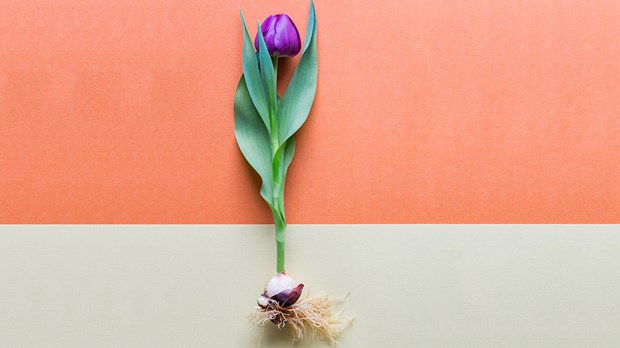 A few weeks ago, purple crocus blooms dotted the path to my doorway. Now red tulips and yellow daffodils join them, reaching up to the sunlight. But a few months back, those same patches of lawn were bare—frozen, empty, and cold.
And a few months before that, the bulbs now bearing blooms looked inert and lifeless in my hands, covered in their dull, onion-like papery skin. Tucked underground in a sort of burial, they hid away as the soil froze, forgotten. No apparent growth—no green leaves or sprouting stems.
For all the joyful, energized seasons in our spiritual lives, it's important to acknowledge that we may go through winter seasons too—when life feels cold and dark, when we feel spiritually inert. Sorrow may dim our spiritual fervor or the demands of life may leave us spiritually fatigued. Or at times, despite our best efforts to grow, we simply find ourselves experiencing a "dark night of the soul." Like a dormant bulb, we may feel lifeless. But just like other seasons of the soul, winter serves its purpose.
Did you know that when a bulb is planted in the fall, it immediately establishes a strong root system, hidden beneath the soil's surface? This deep rootedness readies the bulb for the coming frost; it's an investment in that far-distant but someday-coming bloom. As the cold sets in, the bulb moves into long weeks of dormancy in which nothing observable seems to happen. But those long months of cold and darkness are actually a crucial part of the biochemical process that will eventually launch the growth of the embryonic flower bud. In a quiet miracle, after a set period of cold, the starches stored up in the bulb begin turning into sugars that energize new growth. And when the plant finally stretches forth and blooms, the new flower relies on that root system it grew months before.
In this issue of Today's Christian Woman, we're examining what it means to live a deeply rooted life of faith. In partnership with Resource Global's Rooted Chicago event, we're exploring what it looks like to zero in on "fewer" so that we can live "deeper." Jen Hatmaker shares how she's living out the truth that less is actually more. Julia Roller delves into the spiritual dangers of multitasking and provides spiritual insights for the busy-mom life. And Sandy Hamstra unpacks the scriptural call to live deeply rooted in God's love.
Right now you may be in a spiritual season of warmth, light, and color—energized by your relationship with God and excited to minister in a hurting world. But if, instead, you find yourself in a spiritual winter, take heart. When I look at the vibrant colors in my yard, it's easy to forget the long, cold months. But without the stretches of cold and darkness, those flowers would never have bloomed.
Grace,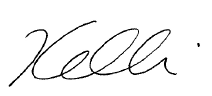 Read more articles that highlight writing by Christian women at ChristianityToday.com/Women
Feel Cold and Alone?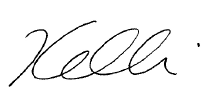 This slideshow is only available for subscribers.
Please log in or subscribe to view the slideshow.
Read These Next
Deeper Roots

How two little words can change your whole foundation