The Two Christmas Stories
How joy and sorrow mingle at the manger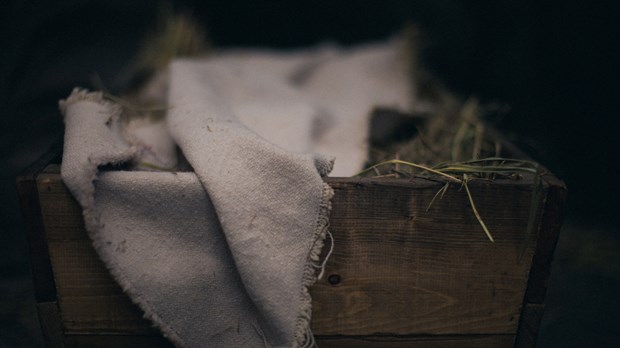 Image: PEARL / LIGHTSTOCK.COM
Christmas season is a special time of year for me. I love the Christmas lights and the smell of a real Christmas tree. I enjoy hanging ornaments, especially the little orbs containing the ghosts of Christmas past—those finger-painted, macaroni-covered, ugly little gems from childhood. I play Christmas music in my house starting on Thanksgiving, and the Kirk Franklin and the Family Christmas album is a must—and nothing feels warmer than sipping hot chocolate with my family, curled up under shared blankets, reliving memories and dreaming about the future.
I love everything about Christmas, even gift-giving. I take great delight in supporting my family's dreams, hobbies, and skills through giving gifts that show how well I know them. I enjoy wrapping each one, anticipating the joy each will bring to its recipient.
But even for this girl who loves the Christmas season, there is a certain weightiness that comes this time of year. This year in particular has been filled with many heartbreaking moments. My heart is still heavy from the Charleston massacre; the refugee crisis; the earthquakes in Nepal; and the terrorist attacks in Paris, Beirut, and Mali. Our Facebook feeds reflected the potential for violence in our own communities, with far too regular posts seeking prayers for children while schools are on lockdown.
And those are just a fraction of the stories that have affected us. This year has brought with it a heaviness that is not easily dismissed by Christmas carols and candy canes. This year I have no use for a gold-plated Christmas.
Instead, I propose that we bring our grief with us into the season. After all, the nativity story is filled with anxiety, fear, and grief. It begins with an unplanned pregnancy by miraculous conception and leads to an ill-timed birth in a stable.
The tentacles of desperation reach even beyond the little family of Mary and Joseph and their newborn child. After the angels have sung and the shepherds have found the manger, after the Magi have given gifts and the babe has been named, another prophesy comes to pass:
"A cry was heard in Ramah—

weeping and great mourning.

Rachel weeps for her children,

refusing to be comforted,

for they are dead." (Matthew 2:18)
The birth of Jesus the Christ did not come only with angelic fanfare and sweet gifts. The coming of Christ also brought intense lament as the king ordered the slaughter of babes in an attempt to annihilate any competition for his throne: "Herod was furious when he realized that the wise men had outwitted him. He sent soldiers to kill all the boys in and around Bethlehem who were two years old and under, based on the wise men's report of the star's first appearance" (Matthew 2:16). The story of Jesus' birth is inseparable from this story of great grief.
This gives us the space we need to acknowledge the desperation in our own lives—desperation that becomes more pronounced during the time we celebrate the birth of Christ. As we mourn lives lost, weep over disease, cry out because our lives feel as if they're coming apart at the seams, our voices are not alone. We raise our lament across the millennia, in concert with others who've known great pain.
As much as I love the fact that we can rejoice during the Christmas season, I am grateful that we need not shrink from grief. The story of Christ expands far enough to contain all our humanity, not just our strength but also our weakness, not just our joy but also our sadness, not just our hope but also our disappointment. There is room for us not only at the foot of the cross but beside the manger as well. There is room for us in Christ's story.
The Nativity is only the beginning of the story, and through it we catch glimpses of how the story will end. The angel declared to the shepherds with confidence, "For there is born to you this day in the city of David a Savior, who is Christ the Lord" (Luke 2:11, NKJV). And Simeon proclaimed, "I have seen your salvation, which you have prepared for all people." (Luke 2:30–31). When Anna saw the babe, she gave thanks to the Lord and "talked about the child to everyone who had been waiting expectantly for God to rescue Jerusalem" (Luke 2:38).
It would be 30 years before the world began to take note of this babe, 30 years before salvation and redemption began to unfold, 30 years before the world could understand the depths of hope Jesus offers the world.
Yet hope did come. Hope grew strong over the years. Hope led to a distinctive ministry life that turned the religious life upside down. And when hope stood accused, hope stretched arms wide and died on a cross. Now hope lives again.
This Christmas let us make space for grief, and let us live in the hope of our Lord and Savior. This Christmas may our hope be more pronounced because we have acknowledged the brokenness of the world. This Christmas may we authentically celebrate our need for the most special of gifts, a gift given to the world in love: the gift of hope.
Read more articles that highlight writing by Christian women at ChristianityToday.com/Women
The Two Christmas Stories
Read These Next
I Want to Be Happy

I discovered that wasn't too much to ask for in my marriage. It was too little.