What If Moses Took the Myers-Briggs?
Neither Jew nor Greek, slave nor free, extrovert nor introvert
"Come, follow me . . . unless you are shy and quiet."
"You will be my witnesses . . . unless you are an organized planner."
"Go and make disciples of all nations . . . unless you are loud and opinionated."
Jesus, thankfully, did not make any of these statements. But sometimes we act as if he did. We develop a picture of what a good "Christian personality" is like—and, often, it's a pretty exclusive definition. In fact, we may even feel like it excludes us!
But our God who dreamed up peacocks, glass frogs, and piglet squid is not in the business of crafting a dull, one-size-fits-all Creation. He didn't intend us all to have a single temperament; his body, the church, is made up of many parts . . . and many God-given personality traits.
Consider the unique and diverse personalities we see in Scripture:
• Peter and Martha were both outspoken, not afraid to directly speak their minds to Jesus.
• Moses preferred to stay behind the scenes and balked at the idea of public speaking.
• John thought like an artist, weaving poetry and word play into his Gospel and letters.
• Deborah led naturally and charismatically, inspiring confidence in others.
• Paul was a logician, skilled at crafting arguments and public speaking.
• Mary, the mother of Jesus, processed life events through quiet, reflective pondering.
• Elizabeth was an enthusiastic encourager.
• David was emotionally expressive and passionately impulsive.
• Lydia was probably an extrovert, quick to invite others into her home and to make new friends.
From Myers-Briggs tests to quizzes to the Enneagram, dissecting and understanding our own personalities can be fun. In this issue of Today's Christian Woman, our cover story, "The Never-Ending Quest to Know Ourselves," unpacks how that journey toward self-discovery can serve greater purpose: God-discovery. And in "The Danger of Nice," Margot Starbuck unpacks the danger we face—especially as women—when we mistakenly think being a Christian means we simply must be well-behaved.
Whatever your personality type, all are welcome and valued in God's kingdom. Christ died for introverts and extroverts, and his church needs both thinkers and feelers. Both scheduled planners and spontaneous free spirits can impact this world with the gospel. From shy to talkative, assertive to reflective, passionate to steady—all of us who are redeemed by Christ have a "Christian personality." It's the one God has given us, and he can shine in and through it to a world in great need.
Grace,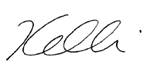 Read more articles that highlight writing by Christian women at ChristianityToday.com/Women
What If Moses Took the Myers-Briggs?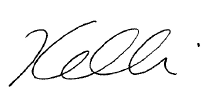 This slideshow is only available for subscribers.
Please log in or subscribe to view the slideshow.
Read These Next
Holy Land Tour

Some places in the Bible were named after important events that happened there.