When Your Son Is Tempted By Porn
Why you need to go beyond Internet filters and "the talk"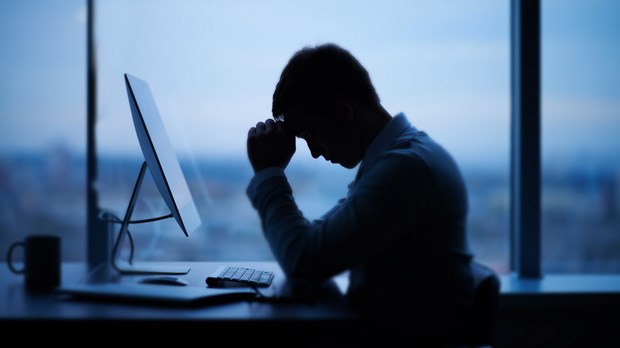 Our son was recently on a regional athletic team. During lunch after one of the away games, the other parents shared stories about their sons' showering habits, which apparently included waterproof cases for their handheld devices and excessively long stretches spent behind locked doors. Wink. Wink. They all laughed. Unable to cheerfully engage, I excused myself and went for a walk.
According to statistics, their boys are in the majority. A Covenant Eye's article confirmed "93 percent of boys are exposed to Internet porn before the age of 18. Seventy percent have spent more than 30 consecutive minutes looking at online porn on at least one occasion, and 35 percent of boys have done this on more than 10 occasions."
We need to think out ahead of them and proactively communicate in order to satisfy at least some of their natural curiosity.
What's a mother to do? Do we have other options besides shrugging our shoulders and acquiescing to the truism that "boys will be boys," especially when it comes to porn, masturbation, and other forms of sexual temptation? Our sons desperately need our help and advocacy in order to make a different choice.
Internal Barriers to Honest Communication
The ride through adolescent sexual development is bumpy, intimidating, and sometimes outright terrifying for both parents and teens. Despite their incremental—and developmentally appropriate—transition to autonomy, our teens still rely on us for guidance, affection, and love. The media complicates matters by bombarding our sons and daughters with the message that we—their parents—are incompetent. Because we so seldom feel like experts, that accusation lances our insecurities, triggering doubt and paralysis—particularly when we try to press in with a child of the opposite gender.
As a mother of three boys (aged 15 to 21), I often dodged these feelings by handing off the more vulnerable or potentially conflict-inducing conversations to my husband because, after all, he's the resident expert on testosterone. But in the past five years, I've felt a growing conviction that I, too, have a unique role in educating and supporting my sons.
When I was growing up, my mother and father were silent about the changes my body was going through and offered no advice regarding how I might steward my sexuality. I was confused, occasionally scared, and often struggling with shame about what I was doing and viewing. Those memories have motivated me to do better with our sons—though I realize that determination alone won't give me sufficient traction for the long haul.
Conflicting Messages
Scripture has given me courage and vision to guide my sons through the maze of their sexual development. It's irrefutable that God created us as sexual beings who are meant to experience and enjoy the pleasures of sex within the confines of a marriage between one man and one woman. This message sharply diverges from our culture's agenda, which promotes sexual expression and exploration without boundaries or consequences.
The notion of self-control, regularly promoted and , is largely absent from the conversations that take place in schools and in the media. One of my sons recently said, "It's like they don't believe we have the ability to say no." Our sons (and daughters) already have self-control—just watch them perform on the athletic fields if you have any doubts. They can readily learn to extend the same self-discipline they demonstrate in sports, music, dance, and theater to their sexuality.
Elevating God's Message via Proactive Conversations
We are the ones who are called to present that radical idea to them as a viable option. This happens through conversations about self-control, sexual development, and sexual feelings that should begin long before the first harbingers of adolescence. Rather than assuming you can check off a box after having a defining conversation about intercourse, you can plan to have an ongoing dialogue with your son about body functions, pregnancy, erections, and even taboo topics such as abortion and masturbation.
In the past five years, I've had a growing conviction that I have a unique role in educating and supporting my sons.
When our then-11-year-old asked during dinner one night why women have abortions, I resisted my impulse to cross-examine him and calmly explained the procedure and why some women choose to have one. Later, I asked if he wanted to discuss it further and shared my perspective on this controversial topic.
I have not found any studies that confirm this, but it's my hunch that curiosity drives some of our sons' furtive Google searches. They may wonder, What does a woman's body actually look like? Or, Exactly what happens during sex? Though their questions might be totally innocent, it only takes five key strokes to find porn.
We need to think out ahead of them and proactively communicate in order to satisfy at least some of their natural curiosity. For example, while pubic hair probably won't register as a worthy topic of conversation, our preteens might freak out when those coarse hairs start poking through their skin—gasp!—down there. Similarly, erections can happen for boys before they have their second birthday. A "frozen penis" (as one young boy described his erection) certainly deserves an explanation, as well as the assurance that no surgical procedures are necessary to correct this phenomenon.
Our sons generally feel too self-conscious to breezily initiate these discussions after school over milk and cookies. Nevertheless, by asking them non-threatening questions—preferably when engaged in an activity together so they don't have to make eye contact—we can draw them out.
Conversations about self-control, sexual development, and sexual feelings should begin long before the first harbingers of adolescence.
This past week, I received an email with an image of a nearly naked woman in a come-hither pose. Mindful of the potential embedded in this, I explained what happened to my son and asked if he ever had a similar experience. Such intentional, five-minute conversations will help establish us as trusted allies as well as lessen any anxiety about what's going on in their bodies. Based on the mistakes I've made as a parent, I know that if you start having these conversations when your child is 6, it will be easier to have them when he's 16.
Pediatrician and author Dr. Joshua Sparrow affirmed this approach:
The guiding principle is that if parents provide accurate information at the time and of the kind that children need, then they establish themselves as reliable sources of information. This can strengthen their relationships with their children through adolescence and help protect the children from seeking out unreliable or disturbing sources of information.
Putting Sexuality in a Larger Context
In addition to establishing ourselves as reliable and trustworthy sources for all things developmental, my husband and I have found it helpful to zoom out and offer our sons a redemptive view of male-female relationships. Through the use and proliferation of pornography (as well as highly sexualized mainstream media), our sons increasingly get the message that it's normative to objectify women. By exposing these messages as lies, we're not simply fighting for our sons' sexual purity; we're fighting for them to understand women are their co-heirs in Christ and equal partners in bringing God's kingdom to earth. If we communicate this verbally and embody it within our own marriages (or in our friendships with men if we are not married), our sons will begin to understand using women for sexual pleasure is neither optimal nor godly.
The Need for Engagement
Rest assured, both you and your sons will make mistakes—my sons and I certainly have. In preparation for this article, I created a survey for parents of teenage boys. Ninety-five percent of the respondents admitted their sons had either viewed pornography or engaged with social media in an inappropriate manner. When this has happened in our house, I've always felt tempted to sever the cable and ban all electronics. But because we have diminishing control over our children's choices as they grow up, we need to understand that reactive impulses will not accomplish the deeper transformation of their hearts.
Reactive impulses will not accomplish the deeper transformation of their hearts.
So instead of pulling the plug, I've opted to become more engaged than ever, even though our sons don't always welcome or appreciate this. With their full knowledge, we set parental controls, apply filters, and monitor all of our sons' social media accounts (forbidding certain ones such as Snapchat and Yik Yak). The younger two must endure random spot checks, limits on where they use their computers, and occasional conversations about content. While we don't expect them to cheerfully applaud our efforts, my husband and I strongly believe our role as their parents is to protect them from harm whenever possible, gradually decreasing our intervention until such a time when they are able to make wise decisions on their own.
As mothers, we have been given a sacred assignment from God to equip and educate our children. We know their strengths and weaknesses more intimately than anyone. In order for us to raise godly sons who honor women and have both self-control and integrity, we need to consistently engage. At times, we will feel both incompetent and uncomfortable. But God, our perfect Father, will be by our side cheering us on and filling us with the love, patience, wisdom, and grace we need to carry out this assignment.
Read more articles that highlight writing by Christian women at ChristianityToday.com/Women
When Your Son Is Tempted By Porn
Read These Next
Holy Headscratchers

7 tough questions kids ask about faith and life. … and how to answer them

Fall-Apart Moments

Parenting inevitably leaves us discouraged, empty, and grasping . . . but maybe that's a good thing.