God, Money, and You
Navigating from the Word to your wallet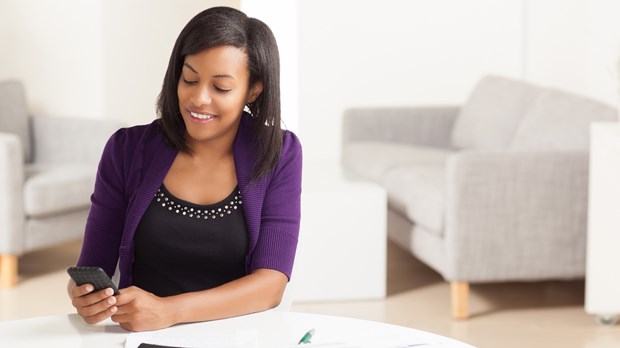 I didn't see it coming: not the money; not the challenge of money; and not the deliverance, years later, from the craving for money. Instead I was simply in grief, struggling to cope with the death of my parents. This was 10 years ago, after my widowed mother suddenly became ill and unexpectedly died. My beloved dad had passed away some 20 years earlier. Now they were both gone and I was adrift and heartbroken, hardly thinking about something like an inheritance.
Nothing you buy or earn will ever make you matter more in God's eyes.
Then suddenly here I was, executor of my late parents' estate—which sounds fancier than it was. Mama and Daddy were just two hard-working American folks—an elementary school gym teacher on her part and a government employee on his. Yet together, over 40 years of marriage, they pooled their modest incomes, saving much of what they were paid and living debt-free.
Financially Free?
Their "estate"—a word I'd never before used—now suddenly left me (and my one sibling) an opportunity to become debt-free too. So I took the plunge and paid my parents' taxes—and then paid off my grinding home mortgage, a refinanced second mortgage, and a really irritating furniture store bill, along with every credit card balance I'd managed to pile high.
Relief? Not totally. Once those debts were paid, the cash part of my inheritance was mostly gone—almost as fast as I received it. What a waste, I thought, to see so much of my parents' hard-earned gift—money they'd saved and invested over a disciplined lifetime—eaten up by my irresponsible debt in a matter of months. My creditors were happy, but I felt miserable.
What was I to do next? Squander what was left, or figure out a new mindset about money?
Resetting Your Money Mindset
For starters, I felt grateful—and honored. My late dad, an accountant by training, had been a superb money manager—a godly steward of everything the Lord ever provided for him. Coming of age during the Great Depression, he and my mom watched every penny they earned—tithing first, then (after modest expenses) saving what was left.
Now as their heir, I had to make sense of it all. I had to figure out what God wanted me to know about money and, even more importantly, about my relationship with him.
What I learned comprised a money mindset that changed my financial life and can change yours too. Here are the four crucial insights that transformed my old spending habits and drew me closer to God.
1. God loves me. Go ahead—say that out loud right now. In his eyes, I'm worthy—just as he made me, just as I am. Even in debt, God loves me. "While we were still sinners," says Romans 5:8, he showed his great love for us by sending Christ to die for us.
As daughters of the King, we can stop groveling in the ditches of debt—yielding to marketing messages urging us to buy stuff, feeling bad if we do or worse if we can't. We fix our eyes instead on Christ rather than spending to attempt to satisfy a need for significance or approval.
Instead, God's love confirms our significance, even when others don't. As the apostle Paul declared in Romans 8:31, "If God is for us, who can ever be against us?" Indeed, who "dares accuse us?" asks Paul. "No one" (verse 33).
Yes, you can potentially be in serious financial trouble, but you are not broken.
It's in God's love that we are "more than conquerors," says Romans 8:37 (NIV). So, without panic, we can learn to budget, balance our checkbooks, save for emergencies, plan for retirement, and put into play basic moneymanagement principles. Conquering starts, however, with accepting God's amazing love, being sure of this: you count!
Nothing you buy or earn will ever make you matter more in God's eyes. So say, God loves me, and mean it. Knowing our worth changes everything—materialism and more.
2. I'm not broke. Yes, you can potentially be in serious financial trouble, but you are not broken. Saying you're broke is self-condemnation. It's also debilitating and an indictment against God who says, in Christ, there's no condemnation "for those who walk not after the flesh, but after the Spirit" (Romans 8:1, KJV). Saying you're broke dishonors our heavenly Father's unlimited majesty and ownership of all.
As his child, you can't be broke. Indeed, among its ancient meanings, being broke means being fractured—separated into pieces. Yet by faith we are "made whole" (Luke 17:19, KJV). We are put back together again by our faith in Christ—our spirit, mind, and body working together. Thinking anew, we can see all God has poured into us: gifts and talents, insights and inspiration, energy and enthusiasm, wisdom and intelligence.
After all, we're God's masterpiece, created to "do the good things he planned for us long ago" (Ephesians 2:10). Recognizing our spiritual wealth and using it means we boldly say, "I'm blessed" and truly mean it—accepting our priceless value in God's eyes. Saying, "I'm rich beyond measure" is not a gimmick. It means you truly see God's generous and distinct riches in you and you vow to act in and through his great gift.
Ask yourself: Are you broke or blessed? For a godly money mindset, choose your words wisely.
3. I'm grateful. In the Scripture mentioned earlier, Jesus is speaking to one of ten healed lepers when he says, "Your faith has made you whole." The other nine? They hit the road, neglecting to come back to say thank you. They were so focused on receiving religious approval that they forgot to express their gratitude.
Is that you? Griping about money while forgetting to thank God for what you already have? John Reed, reflecting on the nine lepers, says when "the spiritual razzmatazz becomes more significant" than our ongoing relationship with Christ, we forget to be grateful for who he is and how he has already blessed us.
Our best inheritance is that we're co-heirs with Christ—freed from a greedy, lusting spirit "that makes you fearful slaves."
Giving thanks "is a sacrifice that truly honors me," God says (Psalm 50:23). Dr. Charles Stanley builds on this concept, saying, "The quickest way to dig yourself out of an emotional ditch of discouragement and negativity is to start praising God." That proverbial "attitude of gratitude"? Try it—then watch everything else change.
4. My work is my ministry. For years I worked so that I could pay debt. I owe, I owe, so off to work I go. Then, finally debt free, I worked so I could save money—but only for myself and my family. I was still off target.
That's where our culture points us. In a recent issue of a consumer magazine, a reader asked, "How much do I need to retire?" The answer? "As much money as you can get!"
But that's wrong. Rick Warren of Saddleback Church asserts that we work in order to build the kingdom of God. So off to work we go: to use our talents, not squander them. In ancient times, the apostle Paul reminded slackers in the church at Thessalonica: "Those unwilling to work will not get to eat" (2 Thessalonians 3:10). He made a similar point to immature members of the early church at Ephesus. "If you are a thief, quit stealing. Instead, use your hands for good hard work, and then give generously to others in need" (Ephesians 4:28).
Are you stealing from God today, as we all have? Work instead to honor God and help others, whatever your day job is. In Walking on Water, Madeleine L'Engle described it this way: "We must work every day, whether we feel like it or not, otherwise when it comes time to . . . listen to the work, we will not be able to heed it."
What did she mean? Our work is our ministry and our teacher. If we heed it, we'll put whatever money or benefit we earn in its rightful place—below God.
In my case, I could've taken my late parents' money and sat down to do nothing. Inspired by their example, however, I keep working—not for myself, but to pour into others. By grace, indeed.
The Best Inheritance
Our best inheritance is that we're co-heirs with Christ—freed from a greedy, lusting spirit "that makes you fearful slaves" (Romans 8:15), ungrateful and craving. Instead, when God "adopted you as his own children," you became his heir. As Christ's heirs, we are set free indeed; as Dr. Stanley says, in Christ we're liberated "from the trap of possessions because we're rich in the only way that matters."
The result is a rich relationship with God that is abundantly priceless. And money? Seek God instead. You'll never be "broke" again.
Read more articles that highlight writing by Christian women at ChristianityToday.com/Women
God, Money, and You
Read These Next