When You Love Your Kids—and Your Career
3 keys to handling the "back-to-work" decision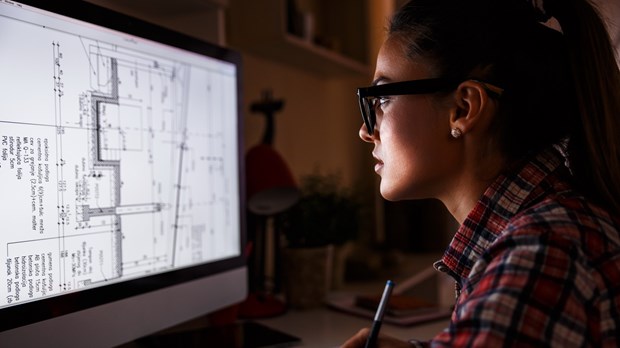 Three months after giving birth to my second baby, my precious sweet Annie, I greeted my nanny at the door, hugged both kids tight, and then climbed in the car to drive to work. At the time, all of my coworkers were men, and I got the sense that they weren't entirely sure what to expect. At the end of that first day back, one of them asked if I was "just exhausted."
"Actually no," I answered truthfully. "This was a breeze compared to caring for two kids under three years old all day!"
For many working mothers, returning to work after maternity leave can feel excruciating. For me, by God's grace, it really wasn't. I missed my kids, and I loved them deeply, but even on those first days back, I felt confident that I was where God created me to be, doing what I was made to be doing.
Incidentally, I also didn't have a choice. I was the sole wage earner for the household, so for me—like many moms today—staying home was not an option.
A "Good" Mom?
In many Christian circles, there's a quiet—or sometimes not-so-quiet—understanding that the best-case scenario for every family is to have a "good" mom who stays home with her children, or at the very least, wants to be a stay-at-home mom.
Ouch. Is there really only one kind of "good" mom?
I don't think so. But the assumption is pervasive and damaging. It provides an almost constant potential source of doubt, guilt, and pressure that seem particularly unwarranted when you consider that nearly 70 percent of moms of school-age children work, and that of that group, 40 percent are the primary breadwinners who must work to support their families.
I have so much admiration for women who stay home with their children. I admire them, not because I think they're doing better for their kids than I did, but because I think the job they do is incredibly difficult. I accept that my mothering journey looks very different from theirs, and I'm okay with that because I believe that God both loves my kids and is all-powerful. If having me home really was the only "right" option for them, I have to believe that God would have shown me a path to make that happen.
At certain times in my kids' lives, I have felt called to be "at home" with them, and I have followed that call, trusting in God's providence over all of us. For the most part, however, my circumstances, my strengths, my passions, and my prayers have all pointed me toward my career, not away from it.
Should You Go Back to Work?
Are you trying to decide whether you should be at work or at home after you've had a child? Here are three steps that will help you make a discerning choice.
1. If you are fortunate enough to have a choice, pray—then plan. If you're struggling with whether or how much to work after your baby arrives, start with prayer. Specifically, pray that God guides your choice and prepares your heart for wherever he would have you. If you're married, ask your husband to do the same. Consider carefully the particular gifts, personality, and passions that God has gifted you with, and how they might play out in the home or at work. Consult with people who love you and know you well. Look closely at your finances and what you can responsibly afford to do. And then, make a (flexible) plan.
Sometimes the blessing of having a choice about whether and how much to work can feel like a burden because it's so heavy with pressure coming from multiple directions. Your personality, your upbringing, your husband, your extended family, your church, friends, social circles, and the Internet at-large may all offer conflicting perspectives. Although I didn't have the opportunity to make this particular choice, I've faced countless other weighty decisions as a mom, just like you will. Sometimes the fear of making mistakes can feel almost paralyzing.
We all want to do the best for our children, but there is no one right path to mothering well. You can't freeze up when the decisions get hard. Once you have considered all the relevant factors, prayerfully make some choices.
Maybe you are driven by your gifts and achievements in the workplace, but you want to be available for big events and picking up your kids after school. When Sandra Crawford Williamson interviewed to be 4word's COO, this was exactly what she expressed to me. Together we crafted a plan to make that happen.
Another member of our team, Richelle Campbell, craved a different balance. Her priority is to be home with her young children, but she benefits from the intellectual stimulation that a few hours a week of "naptime" writing brings. As her children grow and enter new seasons, she adjusts her working hours as necessary. Their plans look very different, but each woman is honoring the gifts and the resources that God gave her, and I'm thankful to have them both as a part of the 4word team.
2. Plan ahead, and prepare the way. If at all possible, make a plan before the baby arrives rather than only waiting to see how you feel afterwards. I can tell you that after having a baby you'll be exhausted from the lack of sleep, emotional from the rush of hormones, and confused as you try to master the countless challenges that infants present. It's not an ideal recipe for good decision-making! Having a plan in place will give you at least a starting point, and a guide to work from while making adjustments as necessary. Talk to your boss about your goals before you take maternity leave. Even if your ideal plan isn't available to you right now, it helps to know what that looks like. If you're forced to work more or less than you think you want to, take that opportunity to test your expectations.
3. Move forward with grace and flexibility. Some women who choose to stay home realize after a few months that they want and need to return to work, while others who embrace full-time work end up feeling imbalanced and out of place.
Whatever choice you've made, keep an open mind and give it some time. Even if you feel confident about your plan, the adjustment from work to home, or vice versa, can be hard. But hard isn't necessarily wrong. Sometimes it's just something you have to work through.
Know that God does have a plan for you, and his plans are good. "For I know the plans I have for you," declares the Lord. "They are plans for good and not for disaster, to give you a future and a hope" (Jeremiah 29:11). Whatever your future holds, motherhood is a learning process, and you must give yourself the freedom and the grace to make mistakes and corrections as you go.
Read more articles that highlight writing by Christian women at ChristianityToday.com/Women
When You Love Your Kids—and Your Career
Read These Next
Raising Good Citizens

Practical ideas for teaching your kids to appreciate and participate in their country