Dear Birthmoms and Foster Parents
An open letter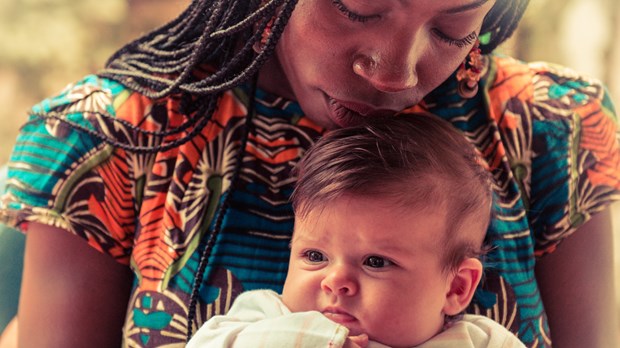 Image: FAUK74 / ISTOCK.COM
Birthmom, when we first met one another, just after I'd graduated from college, I was able at last to offer you the two words I'd held in my heart for 22 years: Thank you.
Thank you for having the courage to carry me to term in the late 1960s while Diana Ross and the Supremes' hit, "Love Child," describing the shame and pain of a child born out of wedlock, was climbing the American music charts.
You were so brave.
Thank you for your physical labor of love that gave me life. I can't imagine what it was like for you to carry me, to labor, and to give birth with so little support.
You were so powerful.
Thank you for making a plan to secure my welfare. Thank you for finding an adoption agency that would shepherd me with love.
You were so wise.
I am forever grateful for what I know of your sacrifice of love, and even more so for the sacrifices I can never begin to imagine.
To my first foster family, and all those like them, who care for children awaiting a forever family: Thank you.
For my youngest son, Abhishek, the women who were his first early caregivers at an Indian orphanage in Pune, Maharashtra were called "ayas." For two foundational years, ayas, you were everything to my Abhi. You fed him and changed his diapers, you held him and comforted him, you bathed him and gripped his sweet little hand as he learned to walk.
When Abhi's dad and I traveled to India 12 years ago to adopt him, you made sure that I knew the foods he loved most. You informed me that he was fascinated by animals. And you made sure I knew that his favorite cable channel was Animal Planet. (I didn't have the heart to tell you he wasn't coming home to cable TV.)
This summer, as Abhi turned 14, you received our boy back for his first visit home. With his sister and his dad, Abhi traveled to India to hear, taste, and touch the people, places, culture, and nation who birthed and nurtured him.
Abhi, of course, holds no memory of your generous care. But you do, and I do. In photos his dad snapped during his trip, I can see your faces beaming upon my boy. I know you hold in your hearts the earliest memories of him, memories that his dad and I missed.
Though I understand that I am a virtual stranger to you, I hold you in my heart with such fondness and gratitude for the care you offered to my son.
Thank you, caregivers, for protecting my son when he was the most vulnerable.
You were so fierce.
Thank you, caregivers, for nurturing him, smiling upon him, and communicating to him that he belonged and that he was loved.
You were so gracious.
And when his natural parents could not keep him, and there was no local family prepared to receive him, thank you for releasing him to us, knowing more than anyone how much he would be losing by leaving the country to whom he belongs.
You were so generous.
From a person adopted in infancy, who's also now an adoptive mama, I thank every precious life-giver who made my life and my son's life possible.
Thank you to Abhi's natural parents, as well as my own, and to all the other first parents who courageously give life to children they will lovingly release to others.
Thank you to all who shepherd infants in their earliest moments and days, both the capable labor and delivery nurses and doctors in safe hospitals and the terrified helpers assisting laboring mothers without access to medical care.
Thank you to the caring hearts of those who carry the babies of overwhelmed mothers to safety.
Thank you to the foster family who cared for me until I was delivered into my new mother's arms and to all the families who open their homes and hearts to provide care for children in need.
Thank you to those who offer respite to these families.
Thank you to the loving friends and families and churches who embrace late-adolescent foster children who age out of care without having a family in place.
Thank you to the parents who open their hearts and lives to receive children like me.
Through the years, I've become convinced that God's very best plan for children is that they be raised by healthy, capable, loving, biological parents who are fully equipped to meet their physical and emotional needs. In a fallen world, though, many parents—who may love their children desperately—aren't able to provide all a child needs.
So to every caring adult who shepherded those of us in that gap—both in the womb and outside of it—we thank you.
You were so brave.
You were so powerful.
You were so wise.
You were so fierce.
You were so gracious.
You were so generous.
Thank you.
Read more articles that highlight writing by Christian women at ChristianityToday.com/Women
Dear Birthmoms and Foster Parents
Read These Next