You Don't Always Need to Change the World
Integrating faith with your daily work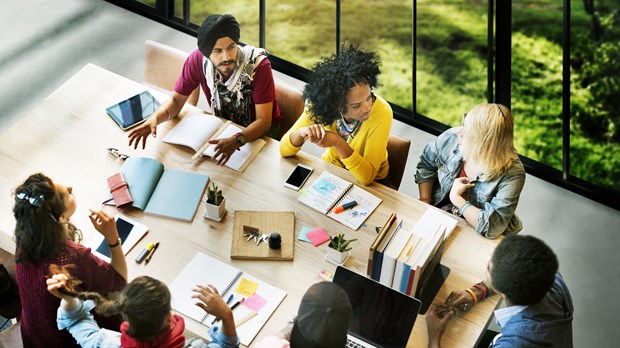 Image: RAWPIXEL.COM / SHUTTERSTOCK
I believe that God made me for a purpose," Eric Liddell says to his sister in his Scottish brogue, "but he also made me fast. And when I run, I feel his pleasure."
That famous scene in Chariots of Fire, as Liddell explains his choice to compete in the Olympics before going to China as a missionary, gives us a compelling understanding of vocation: using our God-given talents and experiencing God's pleasure as we do. Frederick Buechner's popular definition of vocation is equally compelling: "The place where God calls you to is the place where your deep gladness and the world's deep hunger meet."
We were put on earth to make a difference, to change the world, to be used by God for the building of his kingdom! There is, indeed, something inspiring and soul-stirring about the idea that we live out our calling when we discover that unique intersection of God's purposes for his kingdom, the needs of the world, and our own specific combination of talents, abilities, and passions. It's when we cue the Chariots of Fire soundtrack, our hearts swell with a sense of purpose, and we feel, This is what I was made for.
But sometimes we don't actually feel that way in our work. In fact, sometimes our daily work feels like life-sapping, stress-creating drudgery.
Perhaps for you it's your career. Your job may be tiring and may feel like a mismatch with your gifts and talents. It may seem like it has absolutely nothing to do with your faith or your deepest passions in life.
Or perhaps it's the taxing work of parenting or keeping house. Your daily life intermingles joy with exhaustion and seemingly endless giving.
The truth is that sometimes our daily work is not accompanied by an inspirational soundtrack or heart-swelling sense of purpose. And it is then that we experience a sharp dissonance between these moving understandings of vocation and our actual daily reality.
Yet some important voices can speak into this apparent dissonance. Consider how Dorothy Sayers validated the spiritual importance of one's work: "The worker's first duty is to serve the work." Sayers argued that a Christian understanding of work meant giving oneself over to it wholeheartedly, doing it with excellence, and engaging with that work as "the medium in which he offers himself to God."
Or consider the idea Margaret Kim Peterson asserts in Keeping House: "Housekeeping—cooking, cleaning laundry, all the large and small tasks that go into keeping a household humming along—[is] not a trivial matter but a serious one." Keeping house, she believes, is part of "the properly Christian work of, among other things, meeting the everyday needs of others."
I particularly appreciate this insight from Puritan William Tyndale: "For as touching to please God, there is no work better than another. . . . Now if thou compare deed to deed, there is difference betwixt washing of dishes, and preaching of the word of God; but as touching to please God, none at all." In other words, any work—be it full-time ministry, work in an office or factory, parenting, or keeping house—can be understood as sacred when one's heart is aligned with God's.
The conflict we may feel between inspiring understandings of calling and the often less-than-inspiring reality of our daily lives can actually be received as a sort of harmony rather than dissonance when we ask two questions simultaneously instead of just one. As I discussed in my book Embrace Your Worth, the way we understand calling means asking ourselves both the big-picture question, "What is God calling me to do with my life?" and also the critical question, "What is God calling me to do today?"
The answer to question number two may not be grand or amazing . . . but that is just fine.
As we sort out how our gifts, passions, and talents may align with God's pleasure and with the world's greatest needs, we also live out our discipleship through surrender to and obedience within the daily calling we have. We ask, How can I do excellent work in my job today? Or How can I embody the fruit of the Spirit in my interactions with my coworkers? Or How can I do the thankless jobs of baby-burping and diaper-changing with good humor and faithfulness today? Paul affirmed the spiritual importance of this sort of daily work in his advice to the Thessalonian Christians: "Make it your ambition to lead a quiet life: You should mind your own business and work with your hands" (1 Thessalonians 4:11, NIV).
Even if the daily work before us does not seem to align with our dreams regarding that first vocational question, we can still answer the second question from a spiritual posture that is rooted in wholehearted love for God (Ephesians 3:17). In this issue of Today's Christian Woman, you'll find articles to help you tackle these questions, including insights on your relationships with others; thoughts on parenting, leadership, and busyness; and reflections on putting Christ at the center of it all.
We can live passionately, rooted, and called—not only in those soundtrack, feeling-God's-pleasure, soul's-deep-hunger experiences, but in every moment. Why? Because our passion is not only for our work or our tasks—our passion is for Christ himself.
So as you dream and pray and seek out your calling, remember: You don't always have to be changing the world.
In fact, maybe you already are.
Grace,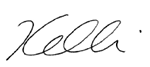 Read more articles that highlight writing by Christian women at ChristianityToday.com/Women
You Don't Always Need to Change the World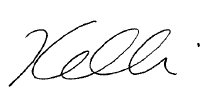 This slideshow is only available for subscribers.
Please log in or subscribe to view the slideshow.
Read These Next