God Is Not Fair
Hallelujah!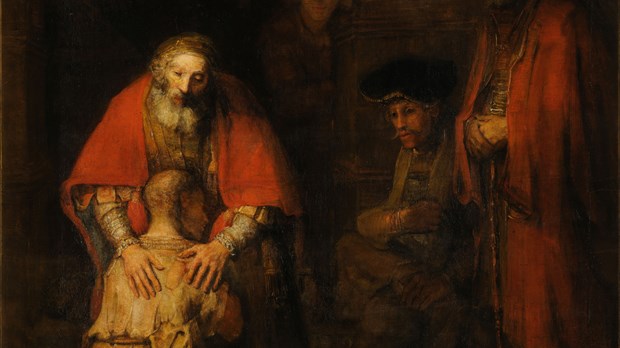 Image: "THE RETURN OF THE PRODIGAL" BY REMBRANDT HARMENSZ VAN RIJN
Jesus told many provocative, uncomfortable, and even infuriating stories. One of the most infuriating can be found in Matthew 20: Jesus' parable of the workers in the vineyard. In it, Jesus describes a landowner who, early in the morning, hired day laborers and promised them standard payment. At four other points throughout the day—midmorning, midday, early afternoon, and evening—he hired additional workers. And here's the kicker: At the end of the day, he paid them all the same. Those who'd worked only a bit in the cool of dusk were paid the same as those who labored hard "all day in the scorching heat" (verse 12).
And suddenly I find myself, alongside those grumbling and tired workers, facing Jesus' piercing question: "Do you begrudge my generosity?" (20:15, ESV).
To us, as to the grumbling workers, this "doesn't seem fair," notes New Testament scholar Craig L. Blomberg. "But we are fools if we appeal to God for justice rather than grace, for in that case we'd all be damned." As the psalmist expressed, "If you, LORD, kept a record of sins, Lord, who could stand?" (Psalm 130:3, NIV).
This is the reality: God's generous and lavish grace doesn't square with human "fairness." Thanks be to God. While our God is just, his grace is "unfair"—and we sinners each desperately need it.
We see this same stunning, ridiculous grace illustrated in another of Jesus' stories: the parable of the Prodigal Son (Luke 15). In point after point, detail after detail, this story utterly defies the accepted norms of Jesus' day: A son profoundly insults his patriarch father, leaves his home, and indulges in a life that is wasteful and wild (verse 13). His foil, the other son, is good and obedient—yet, like the workers in the vineyard, most certainly begrudges the radical generosity of the third and most important figure in the parable: the father.
In this father, we see the love of God. "God is not the patriarch who stays home, doesn't move, and expects his children to come to him, apologize for their aberrant behavior, beg for forgiveness, and promise to do better," Henri Nouwen asserts in The Return of the Prodigal. "To the contrary, he leaves the house, ignoring his dignity by running toward them, pays no heed to apologies and promises of change, and brings them to the table richly prepared for them."
This is the love and the grace you and I are invited into—and it is a love, Nouwen points out, that the father has for both of his sons. It is a waiting and a welcome for those who've left or who are lost; and it is a generosity, too, for those who are petty or self-righteous or entrenched in a limited human understanding of fairness.
This generous grace speaks directly to our times. Like the son who left in Jesus' parable, studies note a consistent trend of people leaving or no longer identifying themselves with the Christian faith. In "The State of Christianity in America," Rebecca Florence Miller unpacks these cultural trends and asks what opportunities may lie behind this "bad news." Our cover story, "When Your Child Is a Prodigal," poignantly describes the painful and longing love of a parent for her own prodigal child. And in "The Lie That's Choking the Life out of Us," Margot Starbuck invites each of us to consider how God's generous, accepting love can change our own sense of identity and purpose.
That generous love convicts us when we are the grumbling workers or the resentful older brothers. And it calls to us when we've run, when we've left, when we're far, far away. As fourth century Christian Saint Ambrose reminds each of us,
When you are still far away, he sees you and runs to you. He sees in your heart. He runs . . . and he embraces you. His foreknowledge is in the running, his mercy in the embrace and the disposition of fatherly love. He falls on your neck to raise one prostrate and burdened with sins and bring back one turned aside to the earthly toward heaven. Christ falls on your neck to free your neck from the yoke of slavery and hang his sweet yoke upon your shoulders.
God's grace indeed is "unfair" . . . Amen, amen, and hallelujah.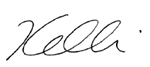 Read more articles that highlight writing by Christian women at ChristianityToday.com/Women
God Is Not Fair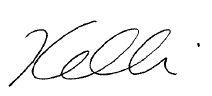 This slideshow is only available for subscribers.
Please log in or subscribe to view the slideshow.
Read These Next