10 Ways to Celebrate Earth Day
Tips on how to live in sustainable simplicity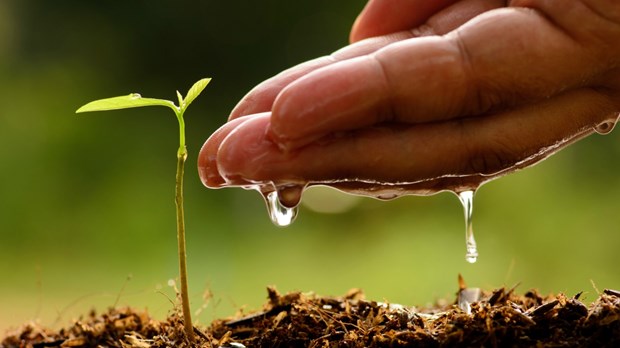 Image: SINGKHAM / SHUTTERSTOCK
Many Christians feel overwhelmed, confused, and even depressed about the issue of the environment. How green should we be? Should Christians try to preserve and care for the earth? Let's strip away all the complications of politics and stereotypes for a moment and explore this issue together. Regardless of your right-ness or left-ness or your red-ness or blue-ness, we can all agree upon this central truth: God created a marvelously rich and beautiful world that is indeed "very good" (Genesis 1:31). We honor him by gratefully caring for it.
What's one step you can focus on now to care for the planet and live in greater simplicity? Consider these 10 ideas:
1. Completely fast for a month (or more) from shopping as entertainment.

2. Reduce your energy consumption by unplugging "vampire power" items, adjusting your thermostat several degrees, using cold water only in your dishwasher, or line-drying clothes.

3. Grow food in a backyard garden (and share some of your harvest with those in need).

4. Replace harsh chemical cleaners with natural, cheaper alternatives like vinegar, baking soda, or lemon juice.

5. Commit to shop at a local farmers market a few times a month.

6. Forego a date night, birthday gift, or spending spree and instead use the money to support a Christian conservation ministry like A Rocha or Plant With Purpose.

7. Find out about local recycling opportunities, then set up an indoor recycling bin and an outdoor compost area to reduce your family's trash output.

8. Eat simple, plant-based (rather than meat-based) meals more often.

9. Turn off the TV more frequently and instead spend more time outdoors, appreciating God's world.

10. Read Almost Amish or Go Green, Save Green by Nancy Sleeth and pray about next steps.

To learn more about caring for the planet, read TCW article, "Why Going Green is Good For Your Soul," and invest in TCW's downloadable resource, "How Green Should We Be?", in the TodaysChristianWoman.com online store.
Read more articles that highlight writing by Christian women at ChristianityToday.com/Women
10 Ways to Celebrate Earth Day
Read These Next