John 15:9
Abide in God's love.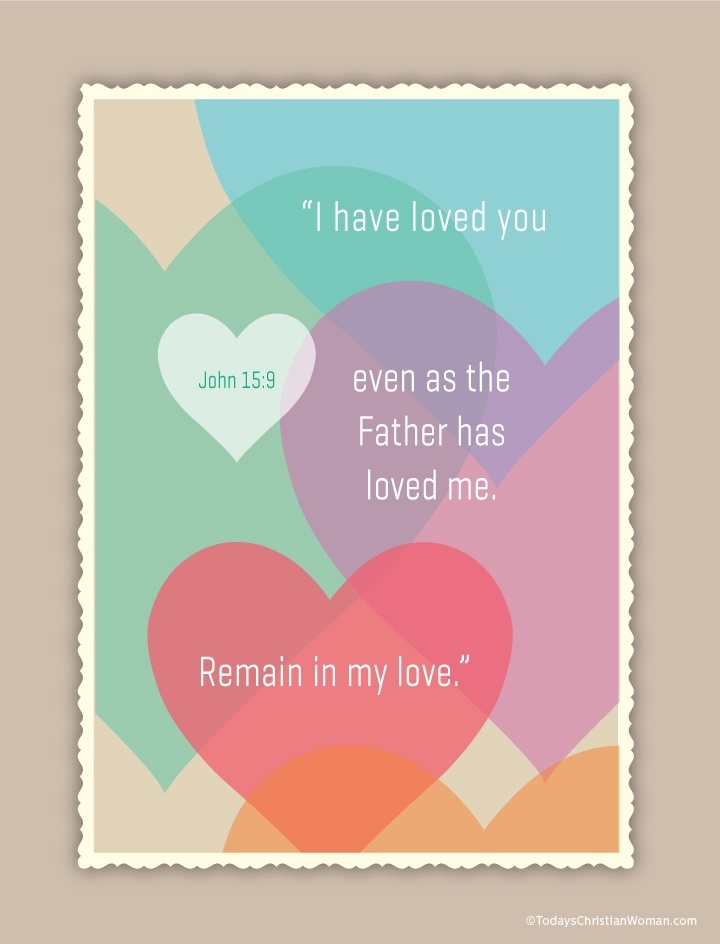 Who doesn't yearn to know in their very marrow that God is their friend? Who doesn't want more peace? And who wouldn't like to handle life's difficulties and pain with equanimity?
In Christ, surely such impossible-sounding desires are possible, and in one of the most beautiful Gospel chapters, Jesus opens his heart to his disciples, telling them that he loves them, that they are his friends, and that he is always with them:
"I have loved you even as the Father has loved me. Remain in my love."
Jesus is still saying this to us today: I have called you friends (John 15:15). If we begin meditating on the awesome intimacy of Christ's friendship, we can set about discovering the truth of St. Augustine's words: "God is closer to your soul than you are yourself."
Adapted from TCW article "I Have Called You Friend" by Carmen Acevedo Butcher
Read These Next